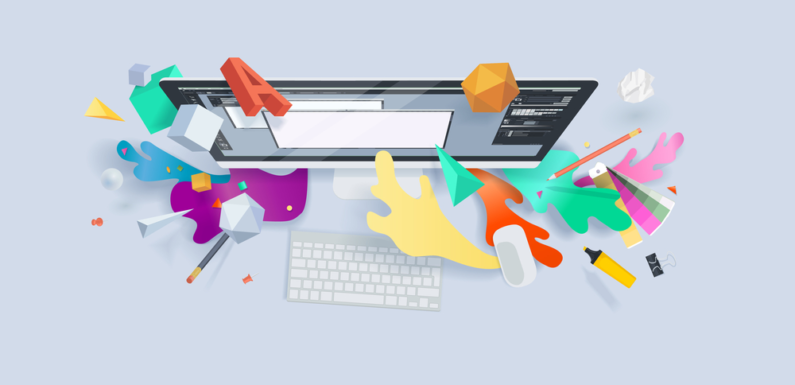 Considering the world of e-commerce moves fast, it is very difficult to keep pace with each new trend that comes with every passing year. However, it is mandatory to keep in sync with the trends that directly affect your revenues. Best E-commerce website design is one area, which affects revenues. It is very essential to keep pace with the online design trends as the online competition continues to grow. Online website design trends reflect customer preferences. People are increasingly using social media and mobile browsing.
This is increasing their expectations for the merchants. They now want to do online shopping to complete their online experience. In these circumstances, if your web store needs a revamp and you are aware of various website design trends, it will help you create a site that will drive your revenues. This article will talk about five website design tips to increase sales in 2018
5-eCommerce website design trends
#1 Photography takes centre stage
Customers are increasing warming up to content which is full of pictures or photographs. High-quality photos are taking priority over long product lists. Today, all content is designed around pictures and photographs. This is because people have tasted blood when they have scrolled through pictures on Instagram and Facebook.
A new concept called "knolling" is trending now. Knolling is proving to be a great way to display retail products. An apparel retailer may arrange a shirt, pants, a watch, a belt and shoes that go together well. These kinds of displays are very popular on Instagram and Facebook. Photographs are prominent on e-commerce websitepages because they narrate a story to the customer.
#2 Video, video and more video
Videos are the most effective communication method. Videos are the most engaging type of content a viewer can view. This is because it is easily shareable on sites like Instagram, Facebook, YouTube and Twitter. As the video medium is growing in popularity merchants are making videos and uploading them on their product pages to let the customer have a first-hand experience of how the product would look on them or with them.
It goes without saying that more videos will appear on e-commerce website design sites in the future because this medium brings products to life in a way that no other medium can.
#3 Minimalist menus
Today it is the time of minimalism. Customers visiting websites do not want to see large expansive menus running across the page with ten rows per column. They want a less cluttered menu with fewer options to look at. They want merchants to organize their best e-commerce website design menus into different categories and arrange their products in these different categories.
Then if they want they can open a product category page and go deep into it. A merchants site needs to provide an enjoyable experience for the customer so that he stays on it and further on, even buys from it. Thus, minimalism is the name of the game today.
#4 It is about the brand story – not just about the product
Today, more and more brands are narrating their stories on their site. Brands today wish to reveal their stories to their customers to distinguish their products from the competition. This will affect website designs because a place will have to be found for the brand story on the website. It can be a video of the brand mission, or a social cause that they are supporting or a brief story on what inspired the brand creation.
Consumers are showing increasing interest in the "brand story" to tighten their relationship with their favourite vendors. This can affect sales positively. This practice is popular among smaller retail merchants. They invariably have something or the other to say, about their brand, to their customer.
#5 Promoting in-store pick-up
This is not for everyone, but only those merchants who have both an online and an offline presence in the form of brick and mortar stores. People today expect to get products faster than ever after they buy online. Therefore, they opt for in-store pickup.
This works out to be cost-effective for the retailer because it saves shipping costs for the merchant. Retailers are today pushing this option of delivery by showing inventories at nearby stores, on their product detail page.
This has become more prevalent among retailers having both online and offline operations because it works out to be beneficial for both the customer and the retailer. Therefore, this delivery option should also be mentioned on your website when you make it.
Conclusion
If you keep the above website design tips in mind, you are sure to get success. These trends mentioned above are dynamic which means they keep on changing with customer preferences and expectations. It will power the long-term growth that the merchant is seeking. In order to get this growth, every merchant should design his website such that it promotes sales both through the online and offline medium.
At times customers see the products online, compare prices but, ultimately purchase from the brick and mortar store. This behaviour is not difficult to understand. These customers are afraid to make a purchase online because they do not feel secure. However, if you propagate the fact that your website is completely secure and the customer can purchase online, then more and more customers will buy online.