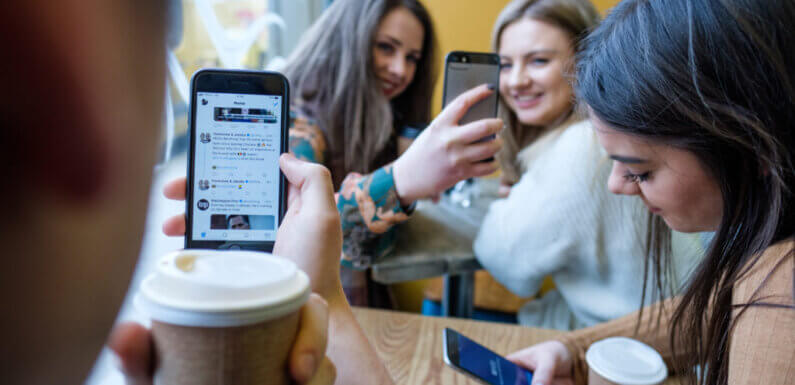 Every modern brand wants to increase its social media audience and following. But only a few are willing to put in the time and effort required to attract new people.
All kinds of online gurus and influencers will tell you guaranteed ways to grow your audience, but the actual bottom line is that you will need to find your own way to grow your audience and differentiate yourself from similar brands.
In this article, you'll come across four methods to increase your social media audience.
While there are several other ways to improve your social media following, these four methods are a great place to start, even if you're a relatively young business.
Here are some methods that can increase your social media audience:
Create video content.
If you want to increase your social media audience these days, you will need to invest heavily in creating engaging video content.
These days, video content is all the rage.
Businesses are spending a great deal of cash to create engaging videos. If you use YouTube, you will have heard of Buzzfeed.
Buzzfeed creates content on a variety of different topics. Video content is what really sets Buzzfeed apart. With stellar series like The Try Guys, Worth It, and more, Buzzfeed has grown their audience quite significantly.
Companies like GoPro believe so much in their products and videos that they ask their customers and patrons to send videos of them to post on their social media.
Not only is this content an advert for GoPro's products, but it's also a great way to build a sense of belonging and community among their customer base.
The best way to win with video is to tell a story. A story that people actually want to listen to. You will need to be creative and unique with your approach to different topics and ideas.
Hold giveaways and contests.
Everyone likes free stuff. People like competitions and contests too. And the best part is that these giveaways and contest type things help grow your social media audience.
Holding giveaways is like running advertisements for your business. Once the giveaway is done, your returns from organizing them are gone too.
The actual giveaway is not the thing that's going to generate followers; it's the lead up to the real giveaway. You will need to devise a proper and well thought out strategy to create supporting content and raise enough awareness and excitement that your target audience starts to develop an interest with your brand naturally.
Contests are more or less the same thing. In a contest, you need to make sure that your lead up and the actual contest are worth talking about.
Maybe Livestream your contest and get your audience to participate in some way.
One thing that you have to keep in mind withholding giveaways is that you don't want to do them too often.
If you keep bombarding people with new giveaways, they'll get used to them. Once people get accustomed to giveaways, they start to take them for granted. And once you start being taken for granted, your following will start plummeting.
Also, make sure that the contests you hold are adequately spaced apart. Generally, it is observed that holding too many contests is not a good idea.
Your audience will get contest exhaustion from your continuous content holding. Give your audience time to recuperate, and you'll be fine.
Have a unique brand story.
As Simon Sinek said in his famous Ted Talk, "People don't buy what you do; they buy why you do it."
Having a unique brand story will not only help you grow your social media audience, but it will also help you be memorable. These days when all brands and businesses are aggressively competing with each other for a chance to appear in front of people, it really pays off when people themselves search for you.
Think about it. If two businesses are selling the same kind of detergent, what influences you to pick one brand over the other?
Apart from the shiny colors and unique packaging, the thing that separates the two is their brand stories.
On social media, having a unique brand story is the way you're going to make big wins. People want to hear a good story. They want to see that your for-profit business has a soul behind it.
Once people start to associate your brand with a story and a positive connotation, you will begin to see a growing influx of new social followers and people interested in your brand. To keep these followers engaged, consider using a chatbot or live chat app.
This method, having a unique brand story, will probably take the most time to yield results organically, but it's the one way your business is going to keep growing its following in the future.
Use the latest news to create engaging content.
To build an audience, you will need to keep up with the latest news.
By staying up to date with the news of the most current or latest event, you will be able to create trending content. People want to engage with businesses that make an effort to stay relevant.
These days, there is no shortage of content, which is why you need to differentiate yourself from everyone else. The content you create should be engaging, relevant and trending enough that people will see a benefit in following you online.
Twitter trends are a great way to stay on top of the latest news. These trends last for a few hours, which is why you need to be proactive in your approach to building a loyal and growing audience on social media.
Conclusion:
There are several ways to increase your social media audience. The four methods mentioned in this article are the easiest to start with and generally require little to no capital.
Other methods like influencer marketing or paid ads, can boost your audience, but it will take a significant impact on your wallet.
Some paid means of marketing and growing your audience are fair, but why not start off with growing your audience organically. That's a much more effective way to be a good brand on social media.