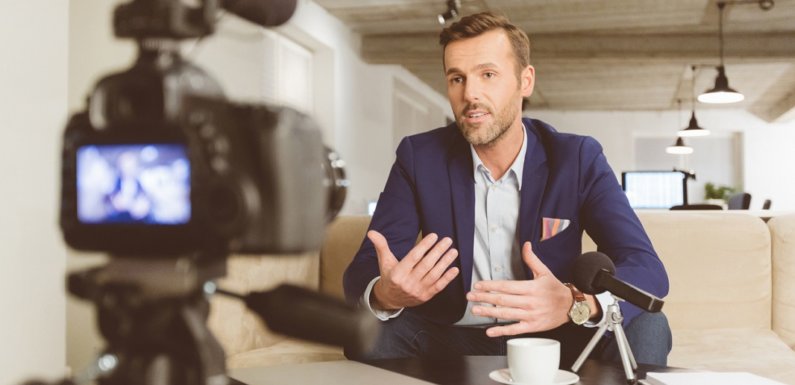 Video Marketing is the strategy used to promote your product or service in the video form. It can be in any placement where the video is displayed. Video can communicate or explain much more than a single photo. If a photo is worth 1000 words, then imagine how much more a video is worth.
Why is it the best?
People spend one-third of their online time on watching video. Once Bill Gates said "Content is King". Delivering your content through video is the best trend in recent years. Video marketing is one of the best digital marketing strategies for the following reasons.
More Engagement: –
The best thing about video marketing is that it is a more engaging marketing strategy than others. Video marketing is very effective because consumers love watching videos in Social Media. They spend most of their time watching videos. Knowing your product will allow you to develop a good marketing strategy. There's a two-sided relationship between knowing what you have and knowing what to offer to your customers to address their needs. From that point on, working on a professional brand video should be the following step. Handled alongside an experienced team, this will deliver profitable results.
More Effective: –
We forget what we read; we remember what we watch. Research has proved that audio visual content is around 80% more effective than others. Video content builds more trust by telling them a brand story within a short video clip.
Available Easily: –
There are several big platforms known for video marketing such as YouTube, Facebook Instream, Instagram (IGTV) and so on. People can easily get access of video on such platforms.
Better ROI: –
Most people don't have time to go through long promotional posts. Consumers are more likely to buy products they were considering purchasing after watching video rather than banner or display ads. As video clarifies their queries, explains specs, shows reviews, etc.
Better for SEO: –
Search Engine Algorithms of many Search Engines suggest that video plays an important role in ranking factors. Video content engages the audience for a longer period of time than any other type of content. It also encourages the audience to share on their social networks which is also beneficial.
How can you start Video Marketing?
As we have already discussed, What is video marketing and why is it necessary? Now we will discuss about how to start Video Marketing:
Begin with a Bang: –
You should start a video with a great call to action words to make audiences engage in the video with interest and curiosity. Either you can start with a good title or you may show some demo of the actual content in the beginning.
Make a story: –
Making a story is a good way to grab the attention of your audience. The video should always tell a story about your content. Creating exciting and inspiring videos can never be considered boring. If possible, add some humor to keep the audience entertained.
Know your audience:-
You shouldn't tell what you want to but what your audience wants to hear. Understand what your audience wants to watch. Keep trying to answer their queries in the video. Spend some time to define your ideal audience who are more likely to watch the video.
Make it short: –
Another important point is time. Nobody wants to waste their time. So, make a simple and short video which covers all the summary of the content. A recent research shows that 66% of video ads were 30 seconds long in 2019.
Optimize for Search Engine: –
Billions of searches are performed in a day across different search engines. Answering the queries or getting with the latest trends will always bring more views. Using keywords on the titles and descriptions will help you to get the ideal audience.
What are the best Video Marketing platforms?
Many businesses might still be confused about which Online platform is best for their video marketing campaigns. Here are some of the most used and famous platforms for video marketing.
YouTube: –
Without a doubt, YouTube is the best video marketing platform. With over 50 million creators and 2 billion monthly active visitors, It is at the top. YouTube allows unlimited free space for creators to publish their video content. It is the second most visited site in the world which attracts about 1/3 users on the internet.
TikTok: –
TikTok previously known as Musical.ly is the fastest growing video sharing platform. It has been downloaded over 1.2 Billion times. It is a mobile application which allows users to create, edit and share their short videos. TikTok has more than 700 million daily active users. Video marketing in TikTok will be the best option.
Facebook: –
Facebook stays at the top of social media sites. It is basically used to connect with people around you. Facebook video is getting more popular day by day. On Average, more than 100 million video hours are watched per day on Facebook. Video contents are likely to be shared 89.5 times more than other types of content. It is one of the best platforms for video marketing because of the wide range of ideal audiences and easy to contact them.
Instagram: –
Instagram has over 1 billion users and 500 million of them use the platform every day. The most interesting thing about Instagram is that 71% of total users are below the age of 35. So businesses use this platform to target young adult audiences. Instagram has launched its IGTV service to allow users to publish videos which are more than 1 min. The most unique thing about IGTV is, It is a vertical video sharing platform which is great for mobile users.
Which is the best Digital Agency for Video Marketing?
While talking about Video Marketing, And Mine is the best digital agency for video marketing. AndMine has been providing digital services for over 2 decades of year. Video Marketing is 1 out of 170+ services offered by the agency. They have done video marketing for several clients on different platforms and deliver the result. Have a look at their work.