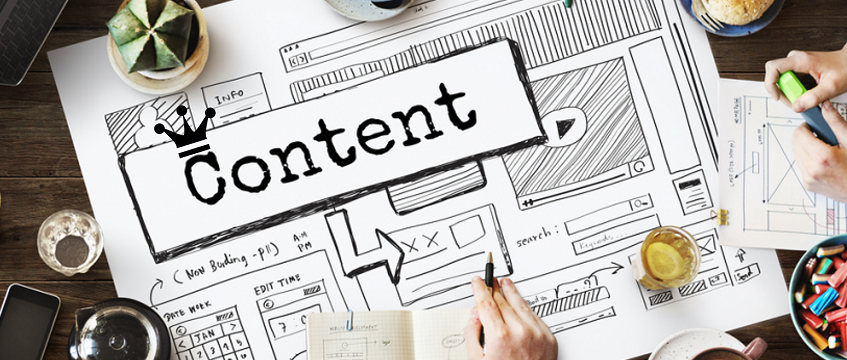 Growing businesses, promoting products, spreading brand awareness all are a major part of the content marketing. Content marketing usually involves creating different types of contents which includes blog posts. Creating content with the involvement of proper strategy can help you give the best results in this field. Creating blog post will generally help you to take up most of the attention in the market, and help you to grow your business.
The major role for content marketing strategy is to set a clear and specific goal. The increase in traffic to your blog post will give you the better results. Quality and quantity both are an important aspect that matters a lot for content marketing. It is relevant to engage readers through your posts and improve your search engine rankings. Involving various different techniques in order to improve your content marketing is comparatively more important.
Strategies adopted for content marketing
If you are involved in the content marketing business then it is better to take up some of the major steps, so as to improve your business. Major strategies like bringing new users on board, creating new blogs, etc are all equally important. Take a look at some of the major strategies that you can opt for:
Guest posting:
Guest posting requires a lot of hard work and complete determination. This is a new technique involved to acquire new users, to your blog posting. Guest posting is much more successful with quality and informative content and ideas. Handling new users at once is also a jackpot to your business. But it is essential that one must know how to handle it.
This also involves you to reach new readers, and foster your credibility and authority. This also involves in sharing knowledge with people at a much bigger platform. If your article is good enough to attract the eye balls then you become much more popular. It is a great way of making new relationships with the bloggers. At the same time back-link is also important to keep your blog healthy.
Sponsored posting:
Where we get to see that guest posting involves a lot of hard work, at the same time sponsored posting involves in giving you complete customer satisfaction. A number of platforms that offer sponsored postings ensure in giving you the best. In this kind of post it is important to contact different blogs, in order to publish sponsored posts. You are also given the option to promote your content through different channels and promote them.
Simply purchasing sponsored posts rather than getting new visitors of your own shall be a convenient option. At the same time it is also a bit complicated, as you need to know as to how to spend and understand the price in order to contact different blogs so as to publish sponsored posts.
Social media promotion:
As the popularity of online media has grown and it has reached all bounds, and therefore promoting your content has become much easier. Social media promotion is one of the most convenient options to explore your content writing. This nearly depends on the size of your online audience, and the type of quality of your content which you post.
Having a lot of readers who are involved with your writing skills, and which attracts a number of people is the best option for promoting your content. These days round up posts have become one of the most popular types of content, where new visitors are generated through different social media channels. Promoting your content through social media can help you bring traffic to your web page.
Using Quora and Reddit:
Both of these are important source of new users, and even much more helpful for small site. Quora ensures in helping users with networking advice and at the same time pay it off to people who are in need. There are a lot of benefits which one can get when posting your contents here.
On posting your content in reddit would give you up vote or down vote according to your quality of content. Besides this the best way to increase traffic to your content is giving good quality of article and increasing the number of viewers to your content. Moreover you can have your profile pages well designed in quora.
SEO is generally all about increasing your website's visibility, and making the use of search much easier and convenient. There are a number of key ranking factors which are an important medium for SEO success. An expert SEO very well know what type of content people want these days and how the content must be. One must very well know how to optimize your websites. At the same time it is also relevant to have a complete guide to SEO, so as to provide a complete overview.