Content marketing is a specific type of marketing that uses online content such as videos, blog posts, and social media postings, to promote a business and brand. This has been one of the fastest-growing areas of marketing in recent years, and it continues to grow in popularity. This post will cover some of the trends and predictions associated with content marketing, and what you can expect for the rest of 2017.
Content Marketing is More Popular than Ever
Businesses and brands are often spending more on content marketing now than on traditional advertising, as it's more cost-effective. This makes perfect sense especially when it comes to small businesses as they have to pay great attention to optimizing their company's budget. More businesses will have developed content marketing strategies, rather than just dabbling in it.
Multiple Types of Content Instead of Just One Format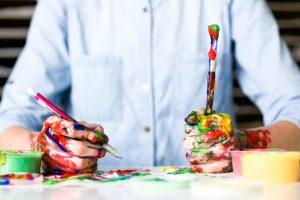 Businesses are realizing that their content must appeal to a variety of audiences, so they must use more than a single format. A combination of formats including e-books, webinars, white papers, blog posts, and instructional videos, may be appropriate for many businesses and will attract more internet traffic than just social media postings.
Even More Emphasis on Visual 
The majority of internet users actually prefer visual content such as videos and infographics, over traditional text. Specifically, video content, including live streaming, is expected to continue to grow.  Facebook Live, YouTube Live, and Snapchat are all good options for live streaming, and they require very little technical skill. The video is also expanding to email, as another way to reach customers. If your business doesn't already have a strategy for video content, it's time to develop one.
Augmented and Virtual Realities are Here to Stay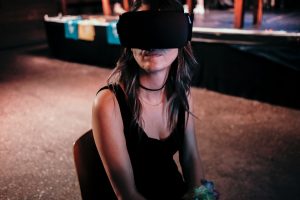 Augmented reality has found its place in content marketing and to a lesser extent, so has virtual reality. Augmented reality, made popular by the game Pokémon GO, is being used with success in apps, such as Google Translate. In the Google Translate app, for example, you can point your phone camera at words in another language, and Google can translate them for you.
Virtual reality has been mostly limited to use with bigger businesses, because the technology is still fairly expensive, but can be used to showcase new products, particularly higher-end products.  As the technology gets less expensive, expect to see more companies utilizing it.
A Resurgence of Email Newsletters
Despite so many reports that email content is dying, it continues to live on and in some cases, the email open rates are actually increasing. Email newsletters are a vital part of content marketing for B2B marketers, as a way to reach potential new customers and share information with existing clients.  This isn't going to change in the near future.
Heavily Produced User-generated Content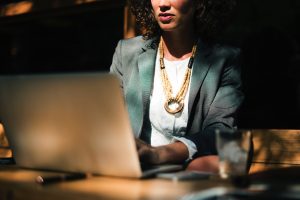 This is the most effective form of content marketing, allowing your customers to speak about your brand for you. Facebook posts and comments, tweets, and images that are shared by your brand's audience provide authenticity and social proof for your brand. Internet users trust other internet users and recommendations, often more so than the company's own information.
Interactive Content Continues to Attract
Internet users have quickly become fans of interactive content. This includes content such as personality assessments, quizzes, and contests that require registration. Interactive content is a very effective method of collecting information from potential customers, such as email addresses.  Internet users feel that they're getting something of value when they hand over their information and according to the majority of SEO Experts, this is a key to conversions.
Native Will Replace Push Advertising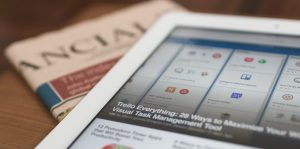 Push advertising is the traditional form of advertising which relies on heavily promoting a product or service through flyers and other forms of advertising. As internet users get more annoyed by pop-ups and banner ads on websites, native advertising is starting to take its place. Native advertising is usually an article or video that is intended to promote a product or a service, but in a more indirect manner, and is much more appealing to internet users.
Do not get Left Behind
Content marketing continues to evolve, and businesses should always be adjusting their strategies to utilize it. With these trends and predictions, you'll be able to fine tune your content marketing strategies in a way that will make your methods even more successful.