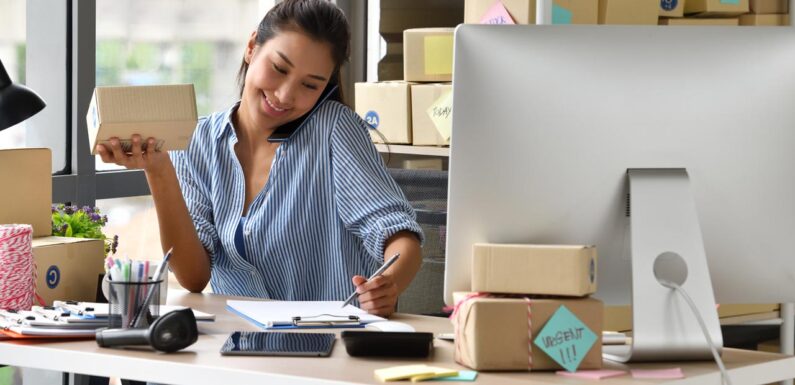 Selling through Amazon FBA is one of the easiest ways to start selling products through eCommerce. All you have to do is find a reliable source for your product, ship it to one of Amazon's fulfilment centers, and start selling it on their marketplace. With that being said, being successful as an Amazon seller is far from easy. Most people who try selling products there either burn out instantly or end up being eclipsed by the competition. Only those who plan properly and understand the reality of selling on Amazon stand a chance on the platform. Let's look at some valuable success tips all Amazon sellers should follow.
Try to Get an Exclusive Product
A lot of people start making money on Amazon by selling generic products they saw on AliExpress. This can be a quick and easy way to make some money at first, but it's not sustainable. It's only a matter of time before your competitors catch on and start selling the same product. And since they probably have more resources than you, they will be able to negotiate better prices with suppliers and potentially drive you out of the business.
One of the ways to avoid this would be to have your product branded. Just doing this will push some of the people who buy the product to go for yours instead of a generic one. You could also consider starting by selling private label products. This would be a quick way to get a proprietary product that will give you much more control.
Think About Your Exit
You should also think about making a potential sale in the future no matter what. If you didn't know already, thousands of people sell their FBAs business every year, and this could be a great way to get out of a niche that's losing steam or becoming saturated. This is why you need to start learning the process of exiting an FBA business and have a clear strategy from the beginning. You also need to make sure that your books are as clean as possible. This is what will help value your business and reassure buyers. You should also know that having proprietary products will boost your site value as well.
Choosing the Right Product
Choosing the right product(s) is the most important part when you have an Amazon store. But a good product doesn't only mean that it has good margins. One of the things many people overlook when they choose a product is logistics. Some products will be more expensive to ship, for instance. Other products have higher return rates than others, such as clothing, for instance. So, try to pick a product that will be cheap to ship and have as few returns as possible.
Invest in Good Quality Images
A lot of sellers will do the bare minimum when selling a product on Amazon and will lift product images straight from their supplier's website. While you'll be able to save money by doing this, your pictures won't have the same impact.
If you want to increase your conversion rates, we suggest that you invest in good photography. Your main picture has to be the product with a clear white background, but you can use the additional spots to add a few lifestyle pictures. These will help your product stand out and show some of its possible uses.
These are all things Amazon sellers need to do if they want to increase their chances of success. Follow these tips to the letter and do as much research on the business model as possible before you jump in headfirst.