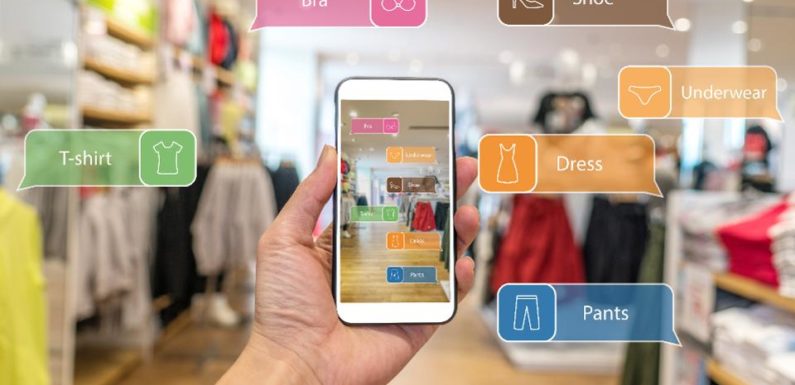 Artificial intelligence is the latest technology trend that has left the entire world gaping. On being introduced, it was expected this very technology would suffice its capabilities to the mobile app technology, but as the time has passed, it is proven that AI has strong mechanisms within its spectrum, letting different industries to get a helping hand from this trending technology trend.
In this run, now AI is moving towards marketing as well, and it is expected that some of the most valuable outcomes AI is going to bring to the table for the marketers.
Let's get a quick synopsis of those upcoming creative sides of AI to polish the digital environment of marketing to another level.
Let's take a quick look at 4 predictions that show how AI would enhance visual marketing.
Improved collateral identification
Marketing is not just about trending and upcoming products in-line, but it is also about the management of the discontinued products. However, this consumes time and effort to keep a track and this largely happens within the hospitality, technology, and manufacturing industry. Once a product gets discontinued the time-consuming factors start to take place. As they have to hunt down every product and remove it from every piece of collateral. But hey wait this tedious job is going to be a seamless journey, where AI models would be trained to identify and flag pieces of collateral consisting of discontinued items.
Here, the advanced technology would ensure to utilize its customized AI capabilities, where AI models would comprehend the way to recognize the product by its physical characteristics. It will have the knowledge of SKU number, name and price, and whenever the product labelled as discontinued, the Artificial Intelligence in the operation would quickly scan all advertisements, catalogues, pricing sheets, etc., Further, it will notify the marketing team to keep a track on different pieces which need to be updated.
#1 Image personalization
In the world of AI, everyone is well-aware of content personalization, and this very technique has helped multiple marketers to market their products. In this very technology, customer data, history, and preferences are being taken into consideration, where AI models predict which pieces of content would help in serving specific demands of users and serve the market needs of that specific time. This very technology is applicable to every possible content that is used for marketing purposes. It can be ranging from blog posts, videos, ebooks, and any other text-based content.
On the other hand, AI is building its excellence around the content personalization for images, and it is expected that in the coming years this would also get transformed, and will leave a huge impact on images as well. It will enable the images auto-tagging with some critical information, such as an object, color, and text recognition. Further, any additional piece of information such as color, style, and many other aspects would also be fitted as per the need of the hour. It goes without saying, but the integration of the AI model in the digital asset management system would open up the door to many new opportunities and further ease to the users.
#2 Find-and-replace capabilities
Change brings many different outcomes for an organization, which can improve its functionality and features to a larger extent. The latest changes in the organization bring many engaging transformations in the marketing plan. The creative side of the changes includes different branding opportunities for an organization, however, the chances of human error can deteriorate this option. To combat this issue, the implication of the AI model brings oodles of benefits in designing, where it understands and learns the working mechanism of design files, like InDesign and Photoshop.
Further, just like a word file, AI too can handle find and replace features to recognize a new version of an asset. It can replace any previous version across all design files. This not just automatically replaces the new version, but also saves time and efforts to be invested in that specific process to carry out the operation.
#3 Asset recommendation
Not a single marketing happens without the integration of a successful campaign, and this is where to help and optimize campaign AI comes into the picture. It helps in expanding more marketing and innovative side of every campaign. AI can help in predicting the success of certain assets based on campaign goals, and further allows identifying assets. This would also let the campaigns to work as per the campaign attributes, target segments, and season, to name a few. No wonder, AI engines would continue to improve its accuracy, and help in training and analyzing the perfect strategy for each campaign.
#4 Food for thought
The evolving technology sector is not going to replace humans at all, but indeed the constant efforts and the time consumed would turn into ease. And this is further proven by Artificial Intelligence, which will be the new face of Digital Marketing, and there is much more for AI to unleash ahead. There will be much evolution happening in and around this very technology will reshape the marketing strategy fully.
To understand how AI enabled app marketing, would transform digital marketing spectrum, just keep watching this space.