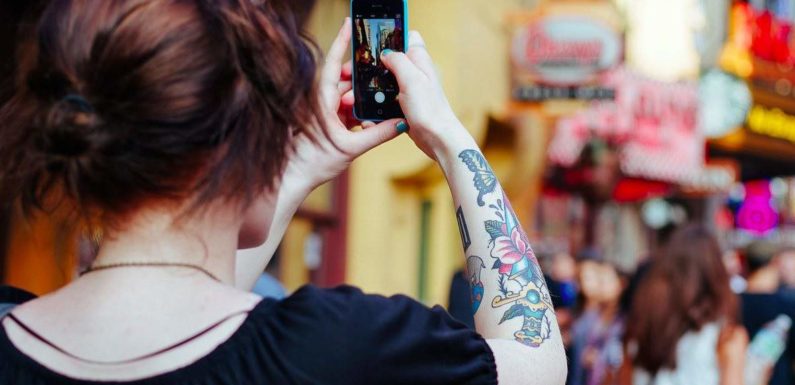 According to a study by Tomoson, influencer marketing has beaten email marketing, paid search, and organic search to become the fastest-growing medium for online customer-acquisition. The study also found that businesses are making $6.50 for every $1 spent on influencer marketing with some top businesses making up to $20
Image source – Tomoson
If done right, influencer marketing has the potential to deliver incredible ROI.
However, despite the huge potential, many marketers fall prey to mistakes that bring them to a dead-end.
In this article, we will talk about the most common mistakes in influencer marketing and how to avoid them
Top Influencer Marketing Mistakes
Mistake 1 – Not Vetting Your Influencers
Many marketers just pick any influencer from their niche as long as they have a high follower count.
This is one of the first mistakes that can jeopardize the entire campaign.
When you partner with an influencer, they become the public face for your brand. This means that their actions and words will be associated with your brand during the partnership and even beyond it.
That's why it is important to do proper research and carefully vet your influencers. Choose an influencer that shares your brand's values and believes in your product/services.
Most influencer marketing fails happened when the influencer did/said something that went against the values of the brand they were associated with.
In 2018, Logan Paul posted a video titled "We found a dead body in the Japanese Suicide Forest." This resulted in him getting dropped from several projects, losing several brand sponsors, and getting removed from Google's Preferred program. The video faced massive backlash and the YouTuber had to issue a written apology and create a video apology.
The partnership between PewDiePie and Disney and the debacle that followed is another extreme example of everything that can go wrong when two incompatible entities work together.
Image source YouTube
If you choose a random influencer without properly researching their background and values, it's like playing Russian roulette.
To increase your chances of winning, explore different options to research about the influencer. Go through their feeds, Google them to look for related news, and monitor social media conversations to see what people are saying about them. And then go with the one who shares the values and vision of your business.
Mistake 2 – Falling Prey to the Copy-Pasting Disaster
When an influencer is promoting your brand, it is important for the partnership to come across as genuine. If things seem staged or fabricated, the campaign could do a lot more harm than good.
There are many ways this can happen. But one of the most embarrassing situations is when the influencer accidentally copy-pastes the instructions given to them.
This type of mistake occurs a lot more frequently than you might imagine
For instance, The Real Housewives of New York star, Ramona Singer, accidentally copy-pasted all of the instructions provided to her for #FRGoNaked campaign.
Image source – Curalate
Similarly, Instagram influencer and supermodel, Naomi Campbell, accidentally pasted the entire email content that the Adidas marketing team gave her.
Image Source – Express.co.uk
By the time Naomi spotted the error and edited the post, it was already out for her 2.9 million followers to see.
Such mistakes also highlight the importance of reviewing everything multiple times before hitting the "post" button.
It's also crucial to write a clear and effective influencer marketing campaign brief. The brief will make everything transparent from the very beginning so that you can avoid such mistakes.
Mistake 3 – Not Acknowledging Your Influencer Relationship
Many marketers shy away from declaring their relationship with influencers. They believe that the followers take an influencer's post more seriously when it comes across as unpaid/genuine reviews.
However, consumers are by no means fools and they can easily detect your partnership. By trying to hide your relationship with the influencer, you are endangering both your reputation and people's trust in the influencer.
A good way to go about it is to tag every influencer post with a #sponsoredpost or #promotionalpost hashtag.
See how Instagrammer, Nanda Weskott, starts her caption with a disclaimer. You can find that she is very upfront and transparent when she is doing an influencer campaign and clearly states when a post is part of a paid campaign.

Image Source: Instagram
Mistake 4 – Not Keeping Up with the Influencer's Personality
Marketers spend a lot of time and effort to search for an influencer who is a good fit for their brand. But once they have them onboard, they may force their own ways on the influencers.
The entire point of partnering with an influencer is to be able to use their personality to promote a product. But when a marketer wants to be in control and constrain the influencer to very strict rules, influencers lose their creative spark.
Imagine a fashion blogger who always posts about fashion and travel suddenly starts posting about the technical aspects of using a car. Wouldn't it feel out of place? Would you trust the words of the influencer about the features and quality of the car?
Well, that is exactly what happened when model and blogger, Chriselle Lim, posted about Volvo cars in a tone that is very different from her normal writing style.

Image Source: Instagram
First of all, the image looks too perfect and hence gives the feeling of being staged. Secondly, the caption is too buttoned-up and hence the campaign automatically loses some credibility.
Had she written about the Volvo car in a similar manner as she writes about other things on her Instagram feed, the campaign would have been more effective.
Give some room for creativity to the influencer and allow them to promote your product in a unique and authentic way.
And That's a Wrap!
If done correctly, influencer marketing can do wonders for your business. However, do not consider it a magic wand that can get you loyal followers for a lifetime. It is just another marketing medium that works only if you have a well-planned strategy.
Remember that every influencer has the potential to be great, bad, or downright disastrous. Learn from others' failures, avoid the mistakes we've highlighted above, and you'll be well on your way to success.
Have we missed any other common influencer mistakes? Hit us up in the comments section.