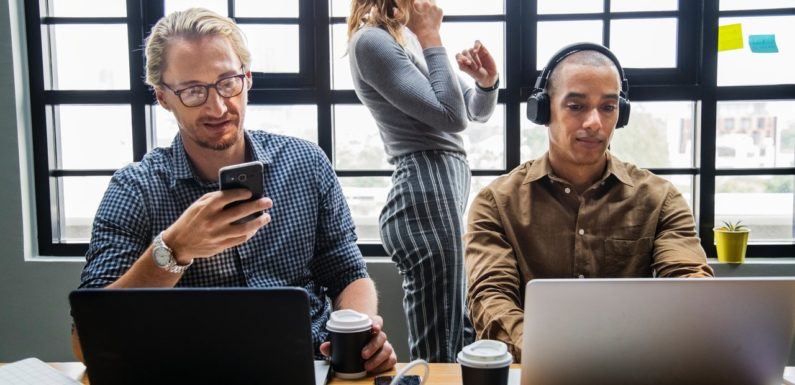 Customer engagement is about the experience or relationship customers have with a brand or a business, encompassing both online and offline connections. The customer engagement strategy is about building relationships with your consumers in order to create awareness and foster brand loyalty.
It stands in the core of effective digital marketing in the current engagement economy. The world wide web is filled with content marketing, customers inboxes are overflowing with well-designed emails, while account-based tactics are becoming a norm.
66% of B2B consumers wish to advocate for brands that they're engaged with, while 73% of buyers said that great customer experience is a crucial factor for their purchasing decisions.
Its importance in driving revenue is obvious. Lower churn, increased consumer retention, greater loyalty and customers for a lifetime represent different consequences that arise with a great customer engagement strategy.
But these strategies can vary from business to business. In this article, we will present to you some time-proven customer engagement strategies that will increase your revenue and create from your brand a memorable and pleasant experience for any new or current customer.
Dive into the Youth Market
Denny's – a well-positioned coffee shop, pancake house, fast casual family restaurant chain with over 1,500 locations around the globe. The company's engagement strategy is focused on Twitter in a wacky way – one that will never be described as corporate. The consequences? When Denny's Tweets, the youngsters are listening.  Their Tweets go something like this:
Instagram and Facebook are down but Denny's is always open.

If you get pancakes to go, you're technically a golden retriever.

just once we'd love to see a struggling musician jot down some lyrics on an omelette instead of a napkin.

"a recent study shows that men think about nachos every 7 seconds" – nacho scientists.
The end results? This random and weird strategy is delivering positive results. Instead of being a dinner place where you would end up with your grandma only, Denny's embraced the younger generations and engaged them with humor.
The business used a language the youngsters understand and thus effectively connected and engaged with their target audience. Without needing to create landing pages tags, call to actions or discounts. Of course, this strategy isn't applicable to every niche, healthcare or legal companies definitely wouldn't benefit from it.
Customer feedback
Only one out of dozens of customers will actually complain. While a single unhappy one will tell dozens of their friends and family members about one negative experience. This negative publicity is the enemy number one for any business wishing to be successful. With the advent of social media and online reviewing, the actual expenses of irritated consumers for business are unaccountable.
But by using a customer feedback app you can minimize the negative consequences that arise with an unhappy experience. These apps can reshape your customers into mystery shoppers.
You will be able to directly tap into that silent unhappy majority and discover exactly what your customers feel about your company, brand, product or service. Such an easy feedback system will enable you to easily gain knowledge about your consumers' experience.
Unhappy customers will be discovered in real time and thus your business will have a chance to win them back through live consumer alert – increasing your customer retention manifold.
Content is king
Engaging content creates engaged customers. The greater the quality of content, the more interactions it will attract. More attraction equals more people on your website, thus providing you with ample opportunities for lead conversion. 84% of consumers expect brands to create content.
When creating content, remember to look out for customers reviews. Reviews represent an efficient tool to improve conversion rates from social media. Consumers always search first for content created by real people instead of looking at content shared by the company. These reviews, or reactions, will always appear more trustworthy in their eyes. Review traffic is more engaged than any other traffic driving channel available.
Businesses like HubSpot went ahead of their competition by creating highly engaging and innovative content that's backed by a powerful customer support team. Their content is shared online and targets consumers and their issues, instead of targeting their business. This helps consumers understand utility, trends, market standards, and value its products create for their life – instead of revenue generation for the business.
Online content includes, besides other things, webinars, blog posts, email campaigns, social media posts, about pages, product or service descriptions, white papers, news etc. Use content strategy to create news, Facebook or Instagram posts and Tweet that will engage your audience through multiple channels.
Discover what your target audience likes. Speak in the same language whenever possible. Create trustful relationships. Let their experience be a positive one. And your brand awareness will rise as new loyal customers come by the hordes.