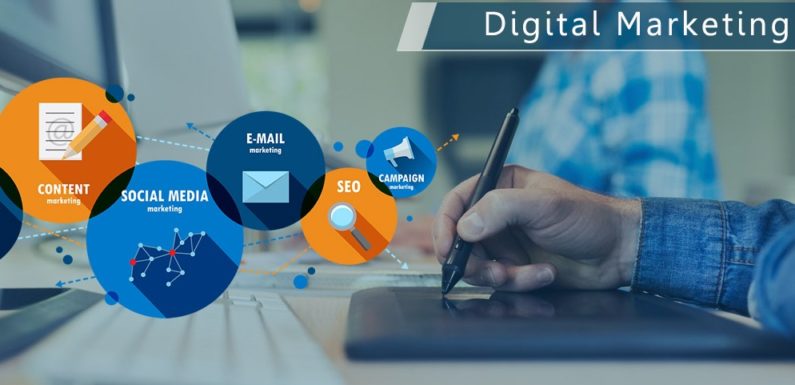 Digital marketing is an effective and affordable way to market your product and services. Correct digital marketing strategy and implementation can help businesses deliver high ROI. However, there are plenty of ways to waste your digital marketing budget. Today I would like to highlight top 20 ways how one can deplete their marketing budget.
Remember, we are not asking to follow these strategies until or unless you want to burn your marketing budget. This can be helpful for marketing teams need to spend budgets so that they can get more next year (I am not serious).
Channel PPC (Google / Bing Ads)
Use homepage as a landing page:
Landing pages are very important when it comes to conversions and ROI.  If you want to waste your money then trust me, you don't need anyone to run the campaign. You can simply create a campaign on ad.google.com and use your homepage as a landing page for your ads. I can assure you that lot of budget will be wasted and with minimum conversions.
Use contact page as a landing page:
This is another budget killer page. Again this is very similar to what we did in the first point. We need to simply create an ad and point the landing page URL to the contact page of your website. This is simply irritate the customers as they were looking for some product and services advertised and have landed on a page with address & a form (ideally).
Create a display campaign:
Display campaigns always have lower conversion rates and mostly used for a branding campaigns. This can be your best bet to go bankrupt with your marketing budget as this can eat as much budget as you want in a single day (I mean lot of budget).
Use generic broad match keywords:
Using generic broad match keywords can help trigger 1000's of related keywords. Let's say if the keyword "SEO" has been added in the campaign as broad match then any phrase or keyword which has "SEO" word in it will trigger your ad (if the bid is good enough). Example SEO trainer, SEO tutorial and SEO Blog. All these keywords will trigger your ads in a broad match setup. Using this technique can help you burn lot of budget.
Don't add any negative keywords:
Negative keywords play an important role to save your money by not-triggering on keywords which are not related to your business. Simply by not adding they can help in burning the budget with minimum possible benefit.
Invest in an expensive paid PPC software's even when you don't need them:
Google Ads and Google Analytics are sufficient to get insights for a small campaign or business. However, there are lot of paid search software available in the market which can be very useful for the agencies or companies who spend 1000's of dollars in paid search. It will be a good idea to subscribe 3-4 expensive ones like wordstream and waste some budget on monthly basis.
Write a poor ad-copies: Click through rates is an important aspect for ad-rank and quality score of your keyword. Higher the quality score, lower will be your cost per click. A poor ad-copy gets a lower click through rate means high cost per click and can help in depleting your marketing budget quickly.
Channel: SEO (Search Engine Optimization)
Hire a freelancer with poor communication skills:
Command over language is very important when it comes to SEO. Be it writing Meta tags or making some quick correction in the page content, a good SEO freelancer should ideally have command over the language. Wasting time
Hire people from fiverr for content and links:
Fiverr is a great place for gigs. However, when it comes to SEO it really sucks and best for wasting money (not a lot by the way). The links which we get are of no value and moreover ads a risk of penalty in future. If lucky, you might get something really great for less but chances are rare. You can try your luck and waste some money here.
Buy links from a PBN:
Private Blog network is a network of blog owned by an individual or group of people. The posts in these blogs are absolutely nonsense because most of them are written using a content spinning software like WordAI or the best spinner. The webmasters will show a very high DA & PA of the site (which might not be indexable) and ask you for $100 or $200 for a link. The prices are always attractive considering that nonsense DA and PA. Betting some money here will definitely deliver 0% ROI.
Choose keywords with no-search volumes:
SEO is all about choosing the right keywords. However, some SEO's are smart enough to share list of keywords with no search volume to the client and make them believe that those are the right keywords for your business. I agree that search volumes shared by keyword planner is not 100% right but simple selecting all the keywords with no search volume can end up wasting your time and money.
Change SEO agency every month:
SEO is an organic process and takes it own time. When you hire a SEO Company of a freelancer you should ideally give them 3 months to prove their ability. Impatient people/clients who change agencies every month will not only end up losing money and time but also trust on SEO.
Invest in all the paid SEO software even when you don't need them:
There are lot of SEO software available in the market and most of them do a similar job. It is worth subscribing to 1 software which is most useful (lie Ahrefs for backlinks). However, if you have deep pockets then feel free to subscribe 5-6 like SEMRUSH, MOZ, and MAJESTIC SEO. These will not help you in any way but can kill some monthly budget.
Subscribe to Content Spinning Software:
Content spinning software is a tool which uses synonyms of words to rewrite the content in no time. Sounds interesting right?. However, the content created using these software's are nothing but piece of non-readable shit. This is a horrible experience for users as well as smart search engines (Google). Even if you hire best of the best SEO agency in the world, you will end up with no results by using a spin content.
Channel: SMO / SMM (Social Media Optimization / Social Media Marketing)
Boost with broad audience targeting on Facebook:
Facebook a great platform for advertising. It has an inbuilt audience targeting tool which allows you to target people based on geography, demographics etc. If you want to waste money and end up with no results, then it is highly recommended to use all countries and broad demographic targeting. I bet you can waste lot of money using Facebook advertising.
Only do desktop ads on Facebook:
75% of users use facebook on mobile. Ignoring these statistics, you can remove mobile news feeds and exclude mobile OS from your audience targeting to get minimum out of your digital marketing investment.
Get your SEO guy to do Facebook marketing:
I have seen people hire one SEO in-house or a virtual assistant for $500/month, who by the way is completely useless. Adding cherry on that, people ask them to do SMO (which as per them is only sharing link of their website pages or products which they promote). Facebook marketing requires creativity to write content which resonates with your audience. Just by simply sharing links to your pages will just waste time and money.
If you are a B2B business, invest in Facebook ads:
Facebook is awesome for B2C marketing and can deliver ROI for your business (in B2C). However, businesses don't use Facebook.  If you are someone who is targeting business then it's a great idea to waste your money in Facebook advertising.
If you are a B2C business, invest in LinkedIn ads:
LinkedIn is a network for professionals and great for B2B marketing. However, if you a B2C business and want to bleed some of you marketing budget, then you must try LinkedIn for marketing.
Invest in paid Social Analytics software even when you don't need them:
Most of the social marketing channels (Facebook, LinkedIn, and Twitter) have provided their free analytics dashboard to view insights. Companies with extra budget and cash always have some expensive 3rd party tools which really add no value but sure can save few minutes of your time. If you are super busy person or an agency, then it really makes sense to subscribe a tool else a nice monthly money drainer for you.
I am sure there are more ways to waste budgets but these are the ones I could think of or have seen people doing in my 11 years of career as a Digital Marketing Consultant. If you have done something crazy or have burned your hands on any digital marketing channel (SEO, PPC, Social), then feel to share with us on the comment box below.