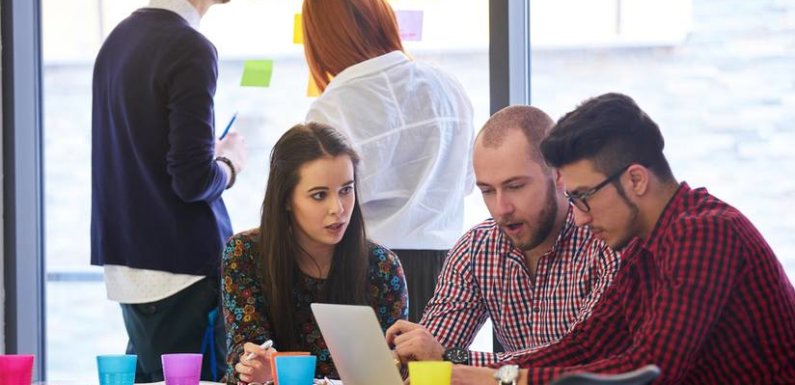 Google is one of the best and, at the same time, one of the most disastrous search engines for bloggers. This is due to the fact that bloggers can get almost any information from Google, but it is disastrous for those who do not carefully follow Google's guides and misuse search engine optimization (SEO) in their blog. If you don't follow Google's best practice guidelines carefully, you run the risk of damaging your blog yourself by being affected by any of the updates to its algorithm. Therefore, it is necessary to follow some of the best tips to protect your website from Google updates.
The Best Tips to Protect Your Website From Google Updates
Following these tips will ensure that your website has a low risk of being damaged by Google updates. If you follow these methods carefully, there will only be a negligible risk that Google updates will damage your website.
1. Opt for a simple navigation design
Website navigation is a very important aspect for users as well as for search engines such as Google. Google crawlers track your website in order to provide the user with the most relevant information about what they may be looking for. Thus, the tracking process must be quick and easy.
Make sure your web page loads quickly
The user must be able to navigate through your website easily so that the crawlers do so too.
2. Write quality content
Good content is the demand of users so it is also from Google. This search engine wants users to obtain quality information when searching for any question. Writing quality content ensures that users benefit from the content.
Write content to give information, not for optimization.
Make sure the content does not have grammatical or spelling errors.
The content must be original, not duplicate (never copy and paste content from other sources!)
3. Remove Poor Quality Content From Your Website
You are lucky if your website is still secure after Google updates despite having poor quality content. So, it's better to remove poor content from your website before the next Google updates ruin your rankings.
4. Get Rid of the Ads
Using too many ads on your website is another critical issue.
It is safer to have around 3 types of ads per page.
Also, make sure that the ads do not hide the content, give relevance to the content.
Remove ads that promote adult or casino content
5. The Design of Your Website Must Be Sensitive
The design of your website must be completely sensitive. Make sure your website works well on mobile devices and is compatible with different browsers (cross-browser).
6. Participate in Social Networks
Social networks are the best way to share your content and reach more people. There are a variety of social networks to share website publications.
This will help you have more visitors
Sometimes your links are optimized due to the social network profile
7. Create an Account in Google Webmaster Tools (Webmaster Tools)
Google provides a tool called Webmaster Tools . Create an account.
You must verify your website there.
Also, look for 404 errors and fix them.
Also, check the messages that Google sends through Webmaster Tools
Send the site map (XML sitemap) before updating your web page
8. Get Quality External Links
Never have external links of poor quality. The links you generate must be of high quality and must be from reputed websites.
Try to create external links related to the scope of your website
Avoid external links that are not from niche websites
9. Remove Harmful Links from Your Website
Through Google Webmaster Tools, go to the Search Traffic> Links to your site section. Check all external links that Google has detected pointing to your web page, and remove the suspects. Some links are probably from casinos, betting pages or sales of medicines of doubtful reputation. You will have to contact the administrators of the pages from where they request their removal. If you don't get an answer, try using Google's link deprecation tool.
10. Learn and Apply the Basics of Good SEO Practices (SEO White Hat)
This is one of the best forms of positioning in Google that gives good results, but you need to be a little patient to see the results.
Avoid SEO that uses dubious reputation practices (Black Hat SEO)
SEO White Hat must be strong on-page and off-page
It will take time to see the results of SEO White Hat, but it's worth it! You can start by reading our SEO Guide for Beginners. It is in Spanish and it will be very useful to start applying good SEO practices on your website.
11. Avoid Over-Optimization of Keywords
Avoid filling in keywords for each page of your website. We recommend you write thinking first of all of your readers, and then give an extra review of your text to naturally enter those terms related to your business area and for which you would like your page to get rankings on Google. Of course, without exaggeration!
12. Constantly Update Your Website
Your web page must be constantly updated with quality content, on a regular basis. This is one of the best ways to build trust in the eyes of search engines.
Follow these tips and reduce the chances of Google updates ruining your website.