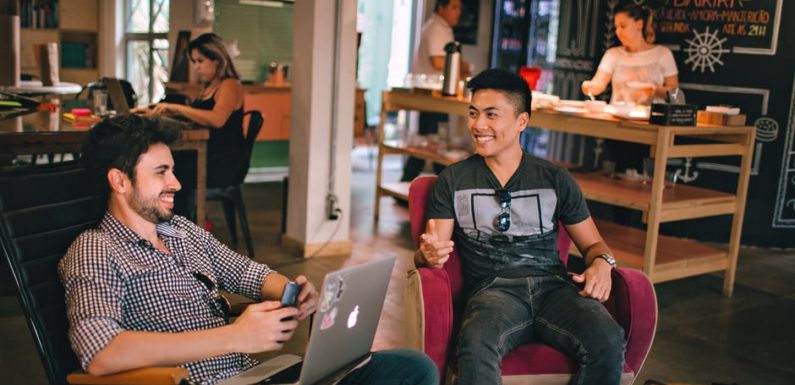 Once somebody said that "Social media is just a buzzword until you come up with a plan" and this statement is quite relevant in today's digital world. Startup companies, who are facing a tough time in promoting their products on different social media channels can very well relate to it.
Before the evolution of the Internet, companies used to have limited options for advertising their business and all that traditional marketing methods required substantial funding. So, it was a big deal for start-ups to invest in promotions at the initial days of setting business, and because of that, there was less competition in the market. 
But now, in this immensely growing social media world, where billions of businesses are already registered, and billion more are ready to take over, it is very challenging to get your brand noticed by people. However the investments have become very minimal, but the competition has increased a lot. So, the best way to use social media for your marketing needs is to make effective strategies according to your company needs, goals, and the latest trends.
Let's look at some of the successful tips that we have come up with after doing extensive research. 
1. Choose the right platforms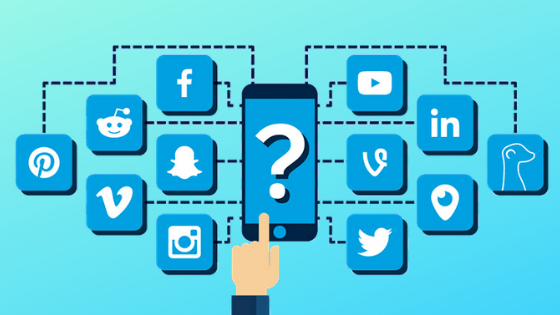 There are so many social networking platforms available on the Internet, and each one of them is unique in their own way. They all cater to different purposes and have different audiences. So, the very first tip from our side is, understand your business and the types of audiences you can target, then choose those platforms that meet your requirements. 
Just for the sake of marketing, most of the people create accounts in all the available channels and start promoting their brands. Later, they wonder why things have not worked for them and why their efforts are not showing results. Remember, you have to work smartly in order to get success, and for that, you need to know the right place, the right time and right people to reach. 
For example,  Facebook has 2.38 monthly active users, and Twitter is also leading among the popular social media platforms by having 2.75 million users, as per 2019 stats. So, if you have recently started a B2B company and searching for the partners, then despite having these many users, both the platforms will not be able to give you the proper result. For this kind of requirement, LinkedIn is the appropriate platform where you can find the right people to join you and invest in your business.
2. Create engaging posts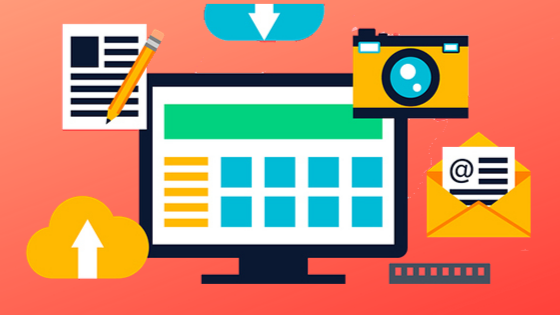 Most of the social media sites are either content-driven or more of a visual medium. Therefore, no matter which platform you choose, engaging posts is the key to successful marketing. If you select platforms like Facebook or Instagram to promote your business, then make sure to focus on posting attractive images with unique captions to gather the attention of the people. Whereas, if you choose platforms like Tumblr and Twitter, then make use of content more than pictures on your posts. But remember, the content should be original, catching, and interactive.
Apart from all these, there are so many other features like stories, live videos, where you can ask questions to the people related to your products or their likes and dislikes. The more interactive you will make your post, the more it will pay you off in the end. So, keep trying all the trending things on your posts. 
Also Read:05 Reasons Why You Need A Social Media Management Tool [Bonus – 03 Best SMM Software 2019 Inside]
3. Use hashtags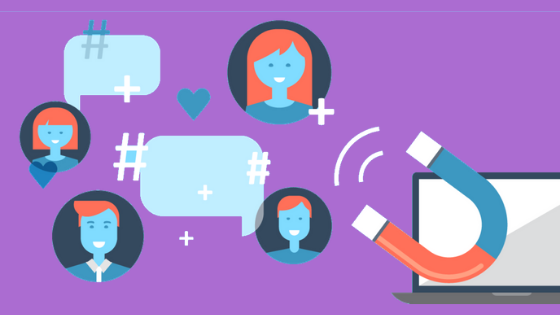 There is no doubt that hashtags are doing great on social media. It started merely as a trend, and now used as one of the most powerful marketing strategies on social media. The best thing is that the strength of hashtags is not only limited to finding relevant content. They can also serve as a means of building communities of brand advocates and loyal customers. Moreover, hashtags are not only easy to implement, but they can also be used across different social media channels which helps you to cross-pollinate your messages in various social campaigns, offering users to have a cohesive experience wherever they interact with your brand.
There are so many well-known brands that are using this technique incredibly well, for example, Nike. Let's go back to 2014 when Nike's unique hashtags brought them immense popularity and massive social sharing. By using  #chooseyourwinter and #runfree hashtags, they managed to build so many communities of Nike consumers and that too, with very minimal investment. As a result, now they have so many communities over the different platform with millions of followers with them.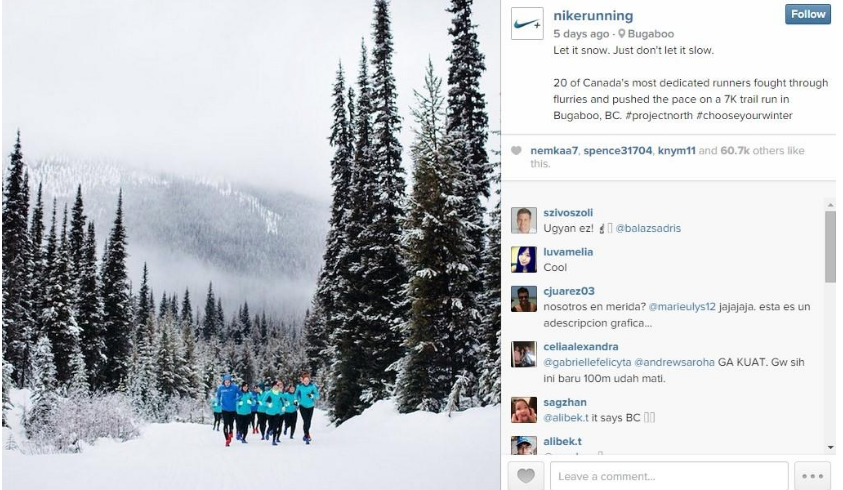 4. Test your content ideas on Twitter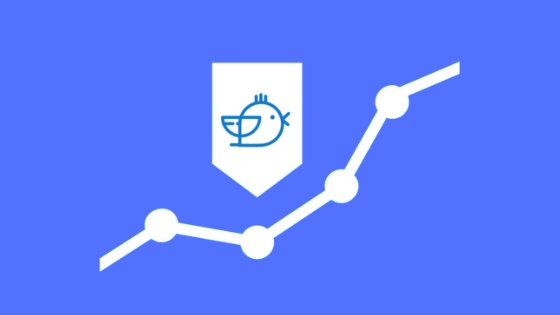 Like it is already mentioned above, content plays a significant role in marketing. It can help you convey your message to your audience. But, the quality of the content also matters a lot, and nothing is more helpful than Twitter to test how well your piece of information will be received by people. With the help of Twitter Analytics, you can evaluate the performance and engagement of your tweets. Marketers follow this technique very often while producing their content. They first get ready a small draft and then share it on the Twitter platform to check whether people are liking it or not. Later, based on the response, they decide to publish across other social media platforms.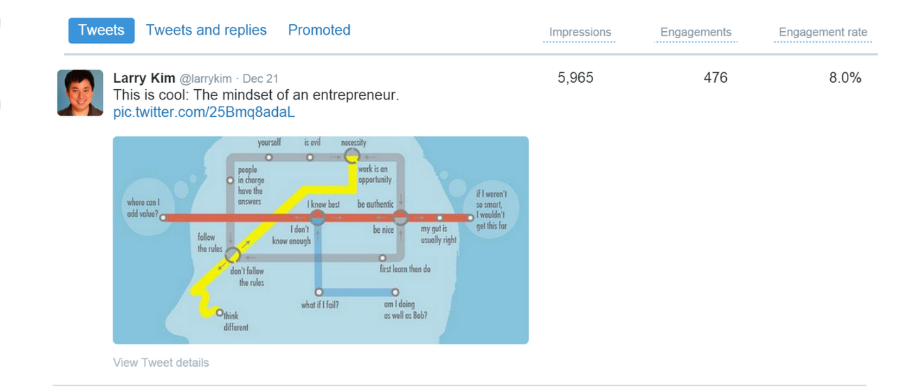 For example, Larry Kim, the founder of popular blogging platform Wordstream (acquired for $150M) and Mobile Monkey app randomly found an infographic fascinating and shared it on his Twitter account (as seen in the above picture). After that, he used Twitter analytics to find out the engagement rate of that tweet and discovered that it was 8%, usually more than his other tweets. As a result, Larry Kim ended up creating a write-up of the infographic and then published it in his column at Inc, that performed exceptionally well. 
5. Invest in advertising campaigns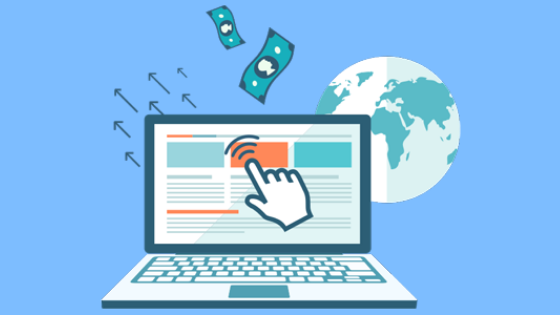 Since the time Instagram and Facebook advertising feature is introduced, the demographics of marketing has completely changed. Now, the marketing strategies of most of the brands and marketers rely on social media ads. So, if you want to make your marketing game influential, then you should try paid advertisements. However, it might need a little bit of investment, but once your ad campaign gets successful, the ROI you will receive will be huge.
Apart from these two platforms, PPC and Adwords are also great for advertising. So, in case if you are thinking of giving them a try, here is our another tip for you. Discover the ads that are doing well on PPC, and then use the best converting Ad in your social campaigns. It will help not only help you to improve the CTR of your social media ads but also saves your time. Remember, the more successful PPC Ad you will choose, the more chances of it doing better on social campaigns.
6. Use better targeting options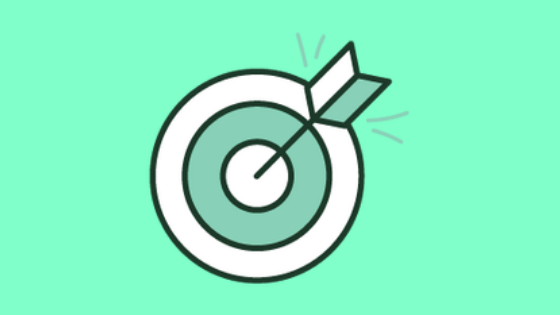 Generally, people prefer using broad targeting options to reach their audience. They think it is very beneficial and can bring more profit to their business. But actually, it can be done in a better strategic way. To get more precise results you can layer your already existing targeting options with some additional data. 
For example, if your business is about sports apparel, then you can focus on people of all age groups, but it will be more effective if you target according to their buying behavior. Moreover, you can also add another layer of targeting by considering the interests and hobbies of your potential customers. This technique is more like mix and match. You can combine countless data sets with your targeting options to get highly customized and more focused audiences. 
7. Go with cross-channel marketing 
Cross-channel marketing is technically all about marketing on different social media sites. It is not necessary that all people are available on all platforms. So, when you market your business on every possible platform, you will able to reach different audiences. Therefore, share the same content across different channels and try to maintain your presence. As a result, you will get a large number of people following your brand. 
There are so many companies who follow this technique for marketing and are getting immense success, for example, Casper. They are available on Facebook, Instagram, and Twitter, which is quite common. But the way they are using Spotify, Youtube, and IGTV to promote their new sleep channel are just incredible.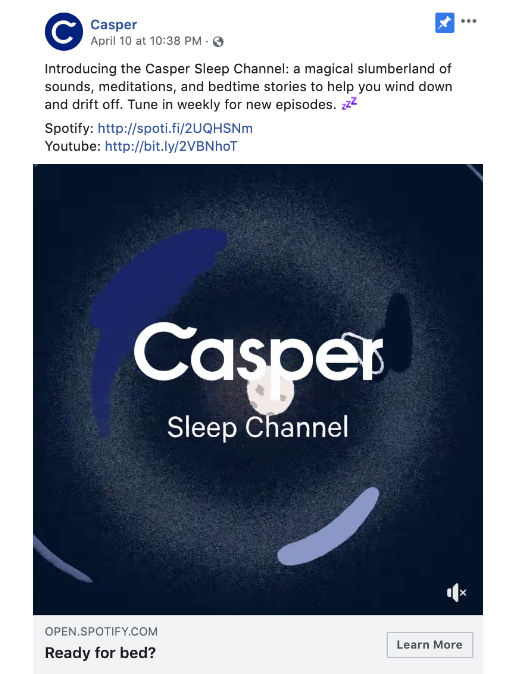 Uniqueness and extraordinary ideas are necessary if you desire to stand ahead of your competitors. Although this process is quite a time consuming, the results it will get you will be worth in the end.
8. Run Contests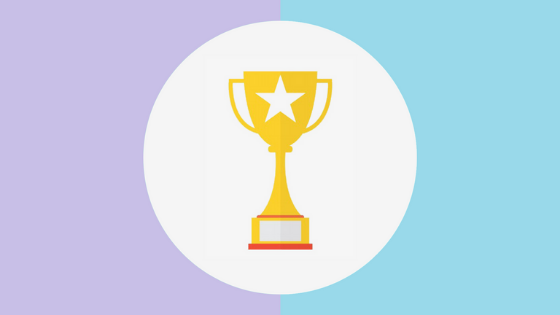 This is the best strategy if you want to make your business famous in a short time. Running contests and giveaways can increase your online visibility, engagement rate, and followers. But, it is also not an easy job to conduct profitable contests as you have to craft it in such a way that both you and your audiences will get profit from it. 
The best part is, this kind of social media marketing strategies not only works great for startup companies but for large companies also. The only difference is big brands generally approach this method when they launch some new products or services. For example, Meraki, they offered giveaways to their customers while celebrating 1000 followers. Have a look at the picture!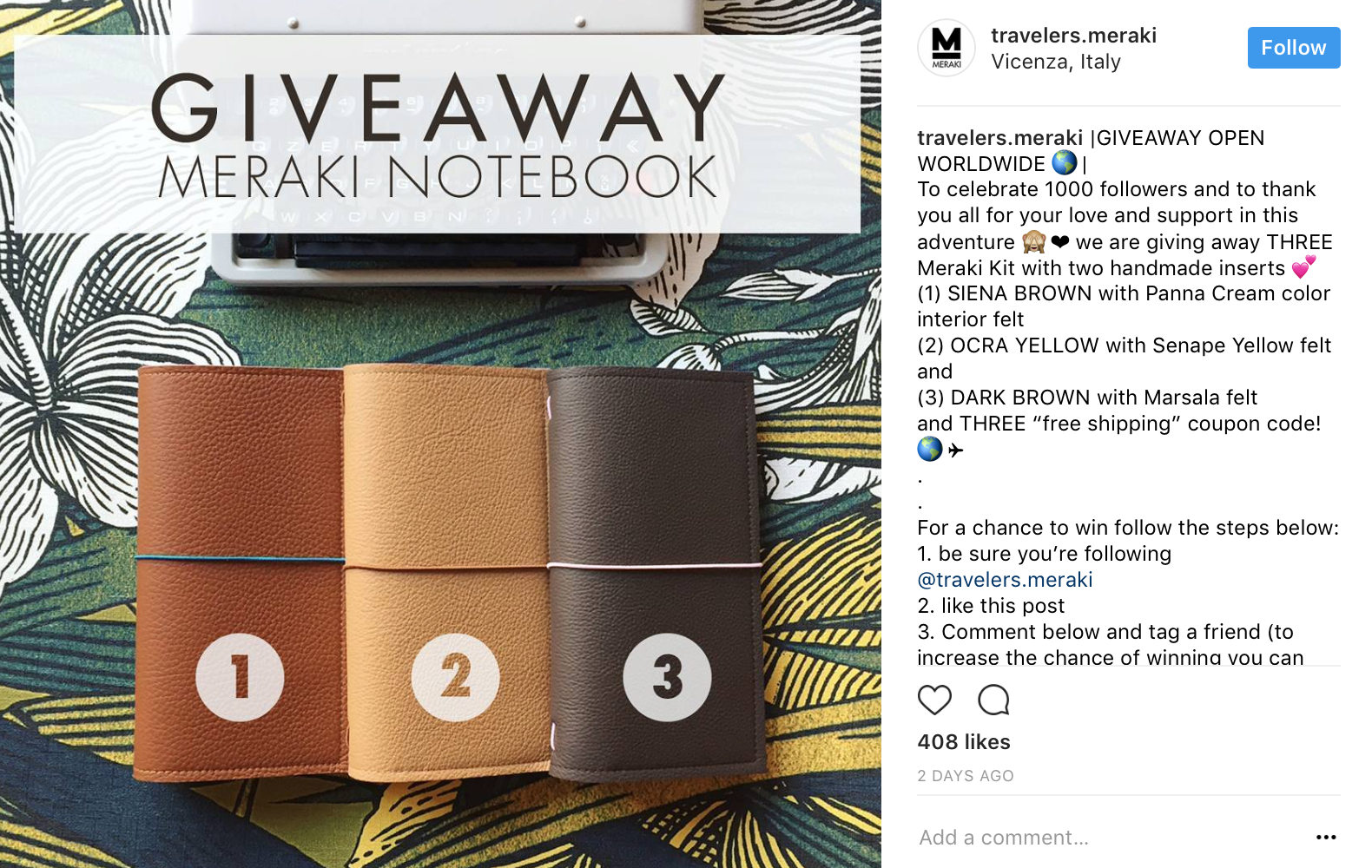 Soon after they posted it, their followers started getting increased and ultimately they made so much profit from it.
9. Focus on what is trending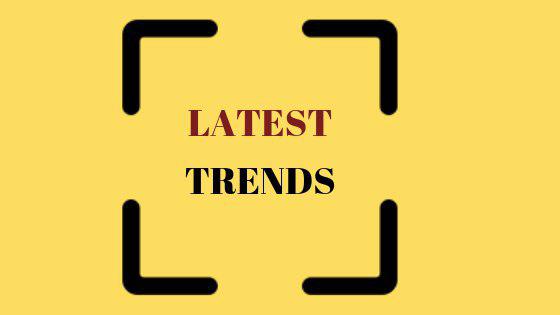 Marketing has a lot to do with the latest trends. Usually, people like to check out the stuff, trending on the Internet, whether it is related to hashtags, news, or any other thing. Therefore, start-up companies should always aware of the on-going trends and craft their posts according to that.
Facebook and Twitter, these are the 2 platforms where you can find the complete insights of current social media trends. So, make the most of the information available on these platforms and check what all trends you can capitalize according to your brand niche.
10. Identify the best timings to post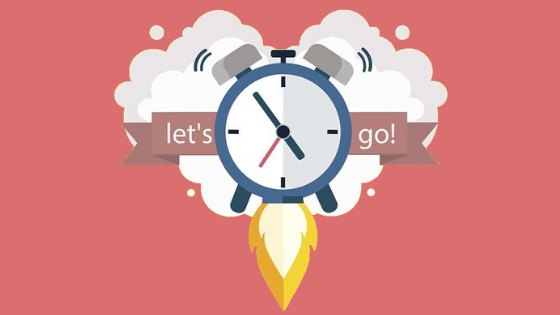 Being consistent when it comes to posting on social media is a good practice. But posting regularly on your account is not just enough. Time is also an important factor while making posts on social media because the likes, comments, and views you get on your posts are directly related to the day and timing on which you have published your content. 
For example, if you want to launch a new product or announce something about your brand to your customers then make a post on weekdays (Monday-Friday) between 8:00 am to 2:00 pm because people generally go through their social media profiles in the first half of the day and mostly in the morning. So the chances of getting more views are higher. 
11. Follow popular accounts related to your niche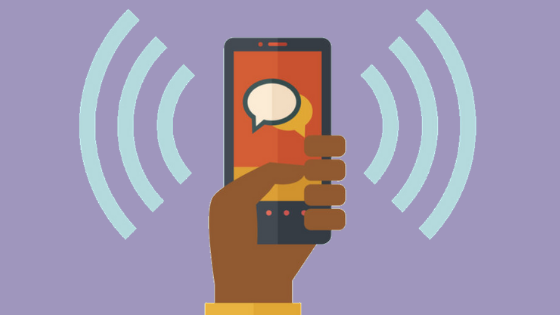 Regardless of how well established your startup company is, keeping an eye on your competition is very important. To know your strengths, weaknesses, and methods of getting a competitive advantage, you need to follow all the popular accounts of your niche on social media. By doing this, you will be able to understand your hold in the industry and the areas in which you are better than your competitors.
Final Thoughts 
Social media marketing is undoubtedly not an easy task. It takes a lot of considerable efforts and time to get success in it. But at the same time, its benefits are also can't be ignored. If you want your startup company to reach new heights in terms of popularity and sales, then you need to work hard on your marketing part. Hence, by the time you gain experience and start creating your own winning strategies, you can use these tips and fine-tune your social media marketing efforts.