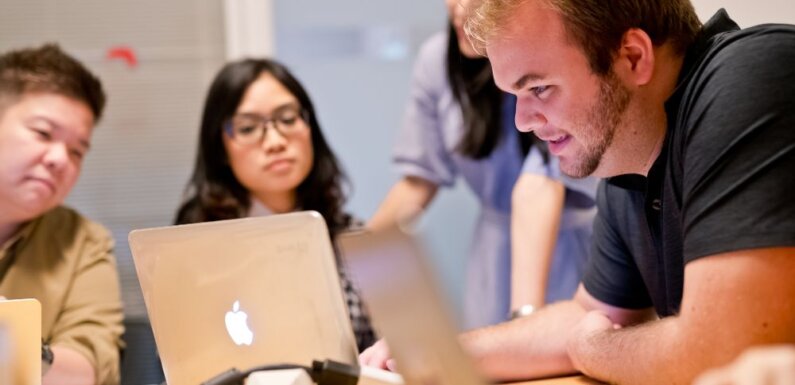 People who are used to working from the office have hit hard during this pandemic age. Many of them witnessed that their productivity has plummeted and efficiency has dropped drastically while working from home. Why did it happen? Well, certain factors influence work pace, efficiency, and productivity significantly. A robust productivity tool & such factors to improve work routine & find out the way to deal with them.
Top Productivity Factors that Influence Your Work Routine
If we define productivity factors, they are some important aspects that have a direct or indirect impact on our performance or quality of work. Let's follow some techniques to remain productive even if the working condition is at its worst.
1. Keep Evaluating
Let's face it. Perfection is not possible and there is always scope for improvements. Even if it seems okay, it is better to evaluate your work again. When we analyze our work, we may find minor mistakes. We need to remove them before they damage our work. Finally, it is better to reevaluate work to make sure that it is as perfect as possible.
2. Get Feedback
It is always not possible to get feedback from people, friends, or relatives related to your work. What you can do is to seek help from people who are more experienced and skilled. Their second opinion matters and it will help you find shortcomings you might have missed. A mentor or a person who can look at your work or project objectively can give an honest opinion.
Such people can help you with rational insights, suggestions, and tips to improve your work. At times, constructive criticism is also useful and it is better to accept it with an open heart. In a way, feedback can assist you to improve performance if taken seriously and positively.
3. Change Perspective
When it comes to accomplishing tasks effectively, change of perspective can play a crucial role. You can also ask team members and listen to their opinions about a particular action. It will help you find a better way to accomplish things. What's more, instead of the traditional approach of problem solving and task accomplishing, you can take an innovative approach or opt for out-of-the-box solutions.
We can look at things from different angles for maintaining and even enhancing productivity. For example, thinking from the consumer's perspective can give more choices than the same from the owner's perspective.
4. Stay Calm
Staying productive does not mean that you skip lunch or much-needed break time. Taking rests and allotting proper time to all the tasks are essential for maintaining productivity. Thanks to evolving technology, an advanced productivity tool can help you out in managing tasks efficiently. Instead of working tirelessly for a long time, you can accomplish many tasks in less time using such a task management app or tool. 
Professionals suggest taking regular breaks and include a couple of resting hours to maintain pace while working. Sleeplessness and exhausted working hours can bring stress and put a strain on nerves. Therefore, it is necessary to take a good rest and reduce stress level to remain calm while accomplishing tasks.
Also Read: 5 Reasons How Performance Management Software Can Improve Employee's Productivity
5. Use Project Management Software
A customized task or project management software can assist you to manage your team and allocate tasks systematically to all team members. The project management software or tool also enables every team member to keep track of the progress. A robust productivity tool can assist you to plan, organize, and manage available resources effectively.
6. Divide Tasks
A few reliable and enterprise-grade task management software can offer features like resource management to enable you to divide tasks among team members. This feature is designed to show which resources are available to accept more work and you can allocate the tasks more effectively.
7. Think before You Plan, and Plan before Your Execute
Look before you leap is a famous proverb. It applies in the corporate sector as a rule of thumb for enhancing productivity as- making a roadmap before initiating a project. It will help us identify the needs and shortcomings beforehand as we analyze all the important points. So, a careful planning after extensive thinking before execution of the project is essential for ensuring success of the project and maintaining productivity.
8. Communicate Properly
Proper communication leads to proper comprehension and both these aspects are imperative for ensuring success. It is fair to mention that you and your team should remain on the same page for ensuring progress. Here, a proper communication can ensure that your message is understood clearly. Once the prerequisites of the work are comprehended clearly, we can expect that the project will complete on time.
9. Listen Carefully
Whether you are a team member or a project manager, it is always beneficial to listen to all the projects requirements and suggestions of team members carefully. This is a major productivity factor because it can influence the workflow due to miscommunication. Listening intently can help you focus more effectively as you can get rid of risks associated with mistakes and misunderstandings.
10. Stay Motivated
Last but not the least, keep yourself motivated. The lack of motivation is an important factor responsible for reduced productivity. It affects efficiency badly and it is possible that demotivated team members easily lose their focus. If you cannot find the motivation in daily activities, you can find it in things you like.
Clarity on vision, defining goals, and focus on one task at a time can keep you motivated over the period.
Concluding Lines
Excessive stress levels, lack of sleep, starvation, and skipping breaks can affect your ability or productivity at the workplace. You can lose focus and remain demotivated with the feeling of burnout. On the other hand, a robust productivity tool can assist you and your team members to allocate and track tasks for meeting deadlines with productivity tool.