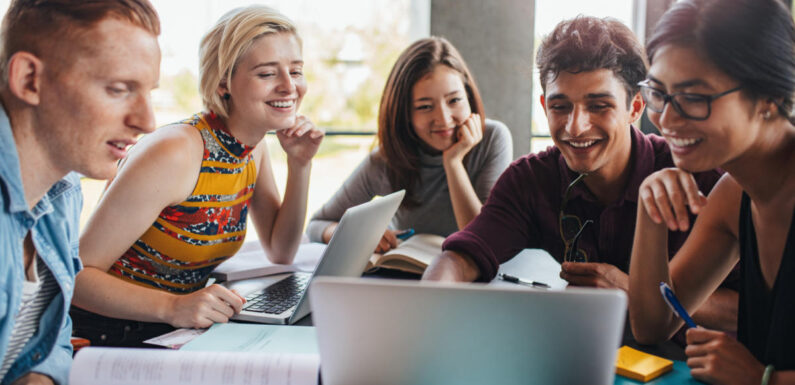 While writing is mandatory for college students, not everyone enjoys it. Sometimes you experience writer's block or the ideas may be everywhere such that you cannot focus on a single one.
Writing apps come in numerous varieties. They may help you to draft the paper, organize your ideas, edit, cite your sources, or create a bibliography, among other writing activities. Here are the best writing apps for college students.
Evernote
Academic writing requires you to gather notes and quality materials from different sources. The materials may be in the form of articles, journals, images, and videos, among others. Organizing and storing the materials in a way that they will be useful is crucial in helping you deliver the best paper. Evernote is the app to help you capture and organize the materials for use in writing the best academic paper.
Evernote allows you to create folders to store and separate materials for different papers. You assign the materials a specific name for easier identification. It also comes with an advanced search option to help you retrieve specific papers or materials when you need to use them. It is the ultimate organizational app for any student who wants to deliver the best quality paper.
Evernote is available on Android as well as Apple gadgets. It is free for basic features and gives you a chance to try the features before buying. At the same time, it will cost a paltry $8 to get the advanced features that will make your writing even more enjoyable.
Grammarly
Grammarly is for students who want to submit pristine quality writing. It will solve all your grammar issues for academic and business writing. It clears your paper of all errors, ensuring that you express the ideas in the best way possible. As a result, you will deliver A+ quality paper every time you write.
Grammarly not only corrects your grammar but will help you to learn the common mistakes. It comes with statistics indicating the area that require improvement. As a result, you will progressively produce the best papers.
Grammarly is best described as writing with real time supervision from an editor. It highlights the errors instantly, helping you to correct them as you write. As a result, you will need less time at the end of the project to polish your paper.
The app will correct your punctuation, spelling errors, choice of words, and phrasing. It also helps you to eliminate impolite language, and informal words. It will also highlight plagiarized areas, helping you to correct the issue before submission.
Grammarly is available free of charge on Android and Apple gadgets. If you need advanced features, Grammarly will cost you $12 a month. You can use Grammarly on the website, on email, as an add-on on word documents, and even over the internet. It provides a solution to all grammar issues, helping you to deliver the best academic paper.
Google Docs
Do you have a project that requires collaboration? Google Docs is your best solution. It allows you to work on a single document from different locations as though you are sited around the table.
Google Docs is a cloud based word-generation software. You can track the input of each member of your team. At the same time, you can format and submit your assignment without ever meeting. It is the best document during remote learning and when you need to meet deadlines yet you have no time to meet physically.
Google Docs is also good for individuals working on assignments alone. It helps you to work from different gadgets or locations without hauling your laptop along. If you come across an idea or quality materials while on transit, you can complete a chapter without waiting to return to college or home to your computer. It provides a seamless desk that you can access wherever you are and at any time.
Google Docs is also popular because it is free. No subscription or even purchase. You also have incredible storage space in case you need to attach documents that support your ideas. Google Docs also comes with the same basic features as Word. The features allow you to edit and format the document remotely. You then submit it after the perusal of all team members without any physical meeting.
iA Writer
If you have trouble generating words on paper, iA Writer is the app to try. It uses artificial intelligence to predict the flow of ideas and thought processes. It feels like having an assistant on whom to bounce ideas as you write. It works on Android and Apple gadgets with incredible free features. If you need advanced features, you can add to your app for as low as $10. This is a reasonable price for an app that will help you to write a coherent and legible article.
Writing apps are designed to solve particular writing difficulties. Luckily, there are enough apps to solve whichever writing problem you may be encountering. With free and affordably priced advanced features, you have every tool you need to produce the best academic work.