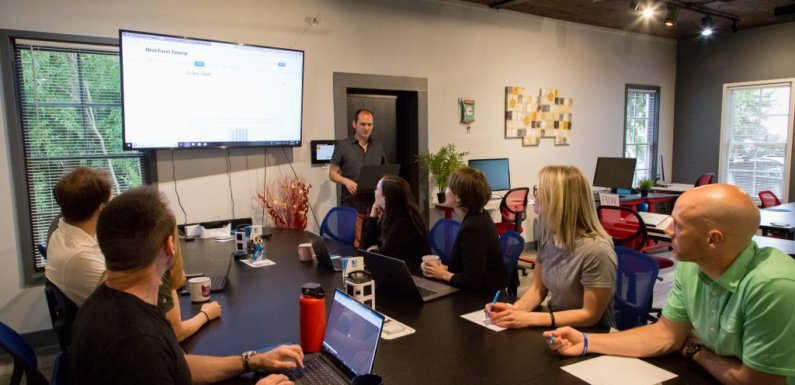 Any website owner starts his online business with a basic shared hosting plan, however, this may not prove to be a viable alternative as the website now looks to attract more traffic and attention. If the website is having high traffic volume sessions, then the website owner needs to consider an upgradation to another form of web hosting.
Introduction to VPS Hosting
Talking about a VPS hosting plan, it offers the user websites with its own set of resources like- operating systems, disc space along with bandwidth. This is in complete contrast when shared hosting plans are considered. In a shared hosting plan, the resources are shared with other users present on the server. VPS hosting offers the users with a better and optimized service and is an essential component as the user website continues to grow.
In a VPS hosting, the website and its resources are present on the same server with others, but each website account present on the server has been virtually partitioned. When the websites have their own set of resources, there are always enhanced levels of performance as well as security.
Considering the cost factor, a VPS hosting plan does have an increased cost. This type of hosting plan does prove to be expensive as compared to shared hosting but is much more affordable than dedicated hosting. The final cost of the VPS hosting plan is also dependent on the type of Operating System the server runs on.
Reasons to Use Windows VPS for Emerging Websites
There are several benefits that the user gets when goes for a Windows VPS Hosting plan.
Following are some of these benefits-
Cost-Effective Solution
As the business website continues to grow, there are chances that its budgeting followed by its maintenance is going to be more challenging. Investing time and money on a shared hosting plan, might not prove to be an effective and right investment for the website owners. If the website owner considers a dedicated server by paying bucks. In this case, opting for a Windows VPS Hosting can be a great choice for the websites that have just started to grow. Despite being an expensive option as compared to shared hosting, VPS hosting continues to be an affordable option for small and mid-sized businesses.
Best for E-Commerce Sites
VPS Hosting is undoubtedly the best choice for e-commerce websites. When the user goes for a Windows VPS hosting, he gets the accessibility to a much more secured and dedicated hosting environment. Windows VPS hosting allows the website owners to successfully pass the required PCI compliance test for an e-commerce website. This helps customers to gain trust that the critical financial information that they share on the site remains secure and there is no compromise being done in terms of security.
Unlimited Hosting
With the help of a single windows VPS hosting plan, the website owners can host any number of domains on their servers. This solution gives the users much simpler management of each domain from a single account rather than going for different accounts. Also, with a Windows VPS hosting, the users get enough amount of RAM space needed for every website to function smoothly.
Enhanced Security
Windows VPS hosting can be a great choice if the website owners are looking for an enhanced level of security features, more of backup along with advanced monitoring capabilities. With Windows VPS hosting, website owners get reliable resources along with top-notched and best in security solutions. In the case of VPS hosting, the website of a user isn't affected by any data breach or losses taking place on other websites hosted on the same server.
More Admin Control
As stated before, a VPS hosting plan remains independent from other accounts present on the same server and the website owner has got enhanced control over his partition in the server. Any provider's Windows VPS plan is backed by a complete administrative control that helps the website owner to set up and customize his server in the way he wants. One can add the required coding and even test his applications.
Unhindered by Noisy Neighbours
Talking about the VPS Hosting, the resources for the website are not shared with anyone else present on the server. The downtime of any other website present on the server doesn't hamper the performance of other sites. This unhindered performance of the website gives the user's visitors a faster and smoother experience.
Concluding Remarks
To conclude, the greatest advantage that the website owner has with a Windows VPS Hosting is that his website is completely isolated from others. The performance of the website is not affected by others present on the server, thus, giving a maximum uptime and a smooth web browsing experience to the users.