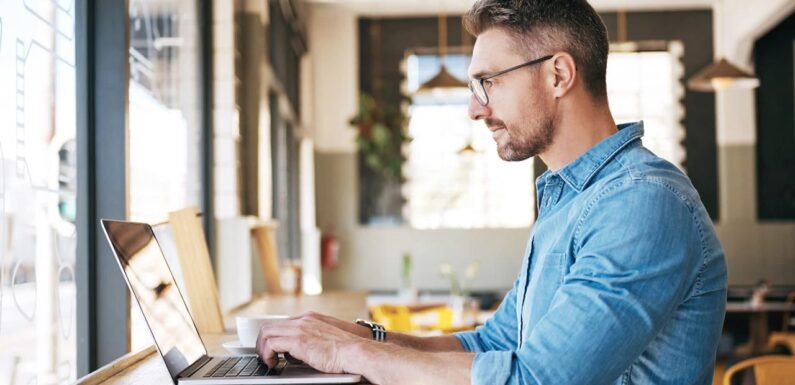 In recent times, organizations are slashing up their repetitive workflows and are looking for tools and technologies that save significant resources and time. That's why fast-tracking automation is integral for attaining fast digitization. Automation enables businesses to handle massive data and helps reduce the hours spent on repetitive and tedious workflows.
This is where a workflow automation tool comes in! By using such tools, organizations can optimize the way their workforce spends their time. Power Automate is one such tool that allows enterprises to streamline repetitive tasks and implement innovative flow processes. When it comes to reducing the whole operational costs and modernizing manual processes, Microsoft Power Automate solution implementation is ideal for enterprises.
What is Power Automate?
Power Automate, Earlier known as Microsoft Flow is one of the key tools of the Power Platform. Power Automate is intended to help businesses create automated workflows between their organizational apps and services to consolidate files, acquire notifications, gather data, and more. Power Automate supports a wide range of integrations with standard business apps and services. Around 350,000 companies are actively using Microsoft Power Automate to automate their processes.
Besides, business users can create custom automated "flows" through Power Automate's simple, drag-and-drop interface. Therefore, it's easier for both citizens and experienced developers to streamline processes and tasks across desktop and web solutions.
Benefits of MS Power Automate Implementation
Improve Workforce Productivity – Power Automate can help enterprises save time, boost efficiency, and function more productively. The workforce can be more productive by streamlining a range of mundane tasks that kill time all over the day. This will enable them to work smarter and optimize their enterprise's performance.
Eliminate Human Error & Boost Employee Satisfaction – Project teams and associates can focus more on the significant processes and pay attention by streamlining tedious, time-intensive tasks. This can improve job satisfaction and approach to work execution. Automation lessens human error and allows employees to feel confident that their tasks will be completed appropriately.
Automate Tasks Throughout Enterprise Systems – Businesses can automate hundreds of processes from a slew of apps inside and outside of the Microsoft ecosystem using Power Automate's built-in connectors. Some popular connectors are Microsoft Word, SharePoint, Outlook, Power BI, Teams, Planner, Asana, Twitter, Mailchimp, Google Drive, DocuSign, FreshBooks, Eventbrite, and Trello.
Pre-Built Templates – Power Automate provides a large number of pre-designed templates. These templates allow enterprises to save time on notifications, and approvals and improve productivity.
Data-Driven Decision Making – Using Power Automate, businesses can streamline processes such as time off requests, sales opportunities approval, and document approval, and make data-driven decisions in a minimal time.
Optimize App Security – Power Automate can help businesses embrace digital workplace security in several ways. Initially, it applies for the permissions within Active Directory to restrict access to systems and data. Therefore, all the applications that are integrated with Power Automate remain better security compliant.
Make Workflows More Accessible – By using Power Automate's mobile version app, business users can create, run, and analyze automated workflows even when they're away from office premises.
4 Ways Enterprises Can Use Power Automate
Gain Insights From Social Media
Enterprises in today's competitive era should monitor their social media audience's interactions to understand interests and evolving trends. By implementing Power Automate, enterprises can get access to built-in templates that enable them to monitor Twitter mentions, add the audience to mailing lists, post Instagram pictures to Facebook, and get a summary of regular RSS Feed information.
Moreover, business users can leverage templates for lead generation through social platform mentions. For instance, mentions on LinkedIn comprising certain terms can trigger a flow that forms a lead record. Likewise, a flow can be designed that transfers website users' information to a SharePoint emailing list, which can be updated automatically whenever a user visits a site. Using social media templates in Power Automate can keep enterprises engaged with their present client base while being able to add new customers via social media collaborations.
Centralize Documents
Storing and managing documents in a centralized place is crucial for businesses to harness collaboration. Fortunately, by using Power Automate, enterprises can ensure all their processes, systems, and teams documents are recorded and organized properly by fixing a few easy automated flows.
When it comes to teamwork, it's easy to lose track of multiple files or modifications to present documents. Power Automate offers templates that enable users to automatically monitor the formation/transferring of documents or trigger an approval flow for changes and alterations.
For instance, With Power Automate templates, business users can have files sent via email attachment spontaneously moved to SharePoint or OneDrive, as well as transfer files between SharePoint libraries or OneDrive folders. Administrators can also copy new files from their device to SharePoint, and synchronize files from other tools such as Dropbox or Google Drive.
Site Builder
Power Automate can be used as a Site builder by businesses to design and build websites without having to edit massive codes. By using this tool, businesses can reproduce a site structure within multiple environments easily. This can be possible by deploying libraries and lists, which can then be used to support a Site Lifecycle Management process through environments used for several purposes like testing, development, and production.
Automate Sales Processes
Power Automate is also beneficial in sales and lead generation practices. For instance, if enterprises include a contact form on their website, then Power Automate can be used to instantly save the entry inside a Relational Database (or other internal databases) recorded on their company's server, whenever a possible lead submits their details.
To achieve this, businesses need to build their contact form using Microsoft Forms and should set up a flow through Power Automate. By hiring experts from the right Power Automate consulting company, businesses can build forms and integrate them with Power Automate.
However, with lesser effort, businesses will be able to easily and quickly record prospective customer information, while connecting them with the sales group for further services.
Summing Up
On the whole, Power Automate is a recognized workflow automation tool for both individual users and enterprises. Be it a small task or a large process, implementing Power Automate helps organizations become better structured and effectively standardize their operations. Power Automate helps in automating numerous types of regular, routine activities that many managers or business administrators perform repeatedly.