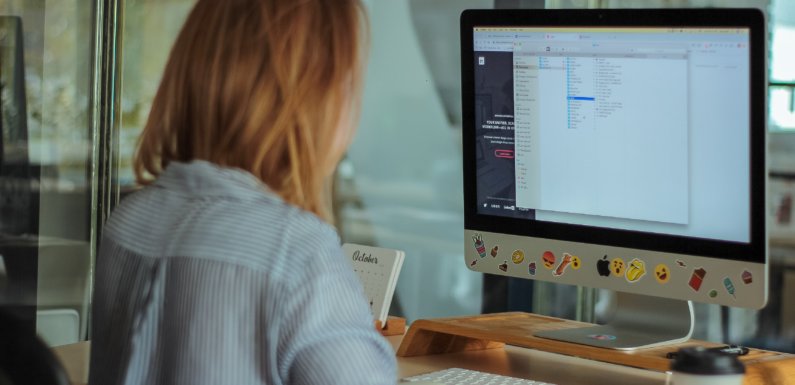 Setting up an E-commerce store or managing it is not a simple task to do. The common issues every businessman experience while building a new e-commerce store or managing it are generating traffic, data security, retaining existing buyers, tracking, product return, and refund. Magento is a perfect platform that can offer all these benefits to a store owner. It is a leading E-commerce development platform occupying around 30% of the online market.
Even though a lot of CMSs are available in the market nowadays, Magento is considered as the most reliable CMS platform for E-commerce development. Several renowned brands like Nike, Fox Connect, Lenovo, Samsung, and Nestle estores are Magento based. Thus a large number of organizations from different business aspects hire Magento developers for migration from a different platform to Magento for incredible benefits.
Here in this blog, the following reasons are mentioned that we feel why Magento is a perfect platform for your online store development.
1. Open Source
Yes, it is free to use without paying a single penny. Magento was built using PHP and is released under the Open Source License. The open-source platform gives Magento several distinct benefits over other Why Magento is a Preferred Platform for E-commerce Industry? CMSs. It is flexible, scalable and can be customized easily to meet project requirements.
In addition, open-source tools are recommended for their robust performance and offer advanced security to store merchants and developers.
2. Magento Community Support
Another benefit of using Magento is the support of the global community having a large number of experts. They can be contacted to help every developer, store merchant facing any difficulty in the best possible manner. The community broadly comprises of –
300,000 forum members
7,000 certified developers
5,000 contributors
1,000 independent partners
Other members contain store owners, designers, agencies, consultants, tech service providers, and lastly the end-users. The community makes sure that the CMS is up-to-date, smooth, trustworthy, secure and error-free. The contributors also make sure that every beginner feels comfortable while building an online store.
3. Multi-Store Environment
Most of the CMSs available in the market offer a single store per account feature. But with Magento, a user can simply set up a large number of stores and manage them from a single backend. The stores' orders, billing, inventory, and customer records can be managed easily from the backend. Multiple themes and templates can be managed for multiple stores in your account. In addition, a subdomain can also be assigned for the individual stores and will never come across any difficulty in their management.
4. SEO-Friendly
Building an E-commerce store is not the only job to run a successful business. It is important to rank it well on Google or other search engines as well. Search engine optimization drives traffic to your website and drives conversions. So, it is not a great idea to ignore search engine optimization when it is about surviving in a highly-competitive market. Magento is an SEO-friendly platform and assists you in optimizing web pages for higher rankings. You can analyze the traffic on your website page, look for plagiarism, implement proper Meta tags and site-maps.
5. Magento Extensions
The design and functionality requirements of E-commerce stores varies from industry to industry. The operations, billing, customer support requirements, and delivery options pose multiple challenges in the E-commerce environment. Magento is a highly customizable platform. You can build incredible front-end user experiences by editing the templates or simply adding new colors as well as styles. The backend can be redesigned by customizing code, modifying events as well as grids. One of the important points for all Magento users is the availability of over 4000 extensions and modules. Users can integrate extensions with a few clicks as per the requirements. Every extension is checked for plagiarism, coding levels, compatibility, and security. Apart from that, you can also avail custom extensions from Magento development company.
6. Advanced Security
People usually have a lot of uncertainty regarding online transactions and data handling. The reports of hacks and other cyber-attacks growing at a rapid pace making online transaction suspicious. In such a scenario, it becomes crucial to select a secure CMS platform. Magento offers end-to-end security and manages every level of security, including PCI compliance, authentication, SSL security to Multi-level Validation. It also releases security patches and detailed vulnerability reports on a continuous basis. Reputed E-commerce brands upgrade their stores with these patches to keep the best security for users.
Wrapping Up
Magento is the only CMS that is loaded with several enterprise features like unlimited scalability, open-source, security, and flexibility. It is a great tool to build unique customer experiences that can generate remarkable sales. You can opt for any business model for the development of whether Omnichannel, global expansion or mobile. The best part is Magento will help you to achieve the success story for your online business. But, remember Magento isn't a simple install & use E-commerce platform. It requires a sort of optimization and expertizes for development.