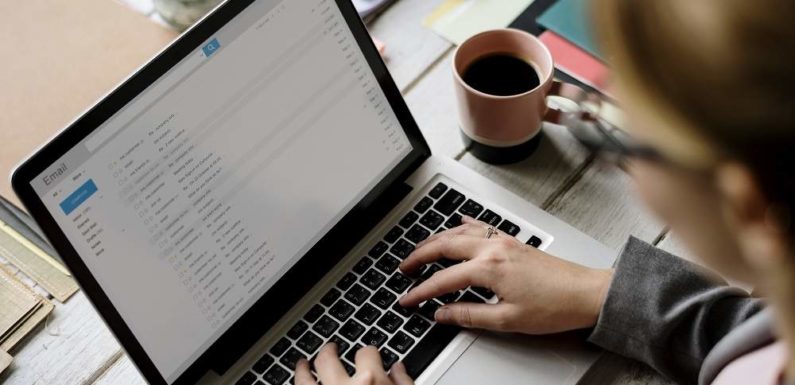 As we all know, Office 365 will allow users to work anywhere, anytime and on any kind of device. Some people opt to collaborate on their devices, like a public, business or home networks, from any desktop, laptop, mobile device or terminal. Although this is more convenient, it also represents a threat to the company's data. While business organizations can centrally manage security on their own devices, it is very difficult for them to extend policies to the personal network and equipment. Is Office 365 backup necessary in an organization?
In today's world, where cloud services are gradually replacing the on-premises IT, now questions on disaster recovery have become more important when it comes to moving all business activities to a cloud. To avoid data loss and corruption, make sure you have a backup of organizations data. Well, in this blog, we are going to explain certain reasons why you need Office 365 backup.
Top 4 Reasons to Backup Office 365 Mailboxes
There are following reasons due to which you need Office 365 backups. Some of them are listed below:
#1 Increased Risk of Mobility for Business Data
According to the American security company, more than 60% of IT admins surveyed at least one smartphone being stolen or lost over the last year. Thieves wiped out the stolen devices, which may intentionally remove user data. Because all contacts and documents are synced between devices and Office 365 servers, the wipeout can also remove data on server-side. With no backup data, the company can lose valuable information.
#2 Office 365 Email Backup: No Immune to Ransomware Threat
Some of the users are receiving phishing emails, which contains an infected attachment. Because phishing email messages are sent under a legitimate name, it becomes easy to trick a user to open malicious documents. Most of the people are unaware of malicious attachment, as they opened it and automatic macros will be enabled, including business data. With the growing time, Microsoft has started blocking a malicious file, few subscribers must be infected and the data is locked. Those people who had backup were starting over with a new copy of files. Some people do not have a backup so in that case either they need to pay (without a guarantee all data would be returned) or forget about it.
#3 Lost Data Has Not Been Recoverable without Backup
Microsoft offers various paid options to archive data (Exchange Online Protection), document version control (SharePoint Online, One Drive for Business) and maintains deleted items in a certain amount of time. However, when the crucial data is deleted or corrupted, it takes a while before the organization will figure it out. In case, when you pay Microsoft for archiving data, missing/ lost data cannot be recovered after a retention limit. A backup copy will help you in case of data recovery.
#4 Disaster Recovery Plan is Applicable to Backup
Your business continuity totally depends on a proper disaster recovery plan and backup must be available. You have to make a strategy to protect the business from the incidents where corrupted or deleted Office 365 data can be recovered with the help of backups.
Have you thought about any Smart Solution? Learn more here!
Professional Way to Backup Office 365 Mailboxes Locally
When it comes to creating a backup of Office 365 mailbox data, then there is no manual solution available. In that case, users need to opt for an automated solution, i.e., SysTools Office 365 Backup Solution. It is capable enough to save single or multiple mailboxes of O365 suite to a local machine/desktop.

With this utility, users can take backup of all items such as Emails, Contacts, Calendar and Documents from O365 account. One can also backup Office 365 emails selectively by applying date filter option. Moreover, the tool contains more interesting features as described below:
Offers Schedule Backup to save O365 mailbox items in multiple ways. Those are:
One Time Backup: With this option, you can schedule full backup on a particular date or time.
Daily: Most of the people wants a backup copy on daily basis. So, they can choose this option and the tool will backup Office 365 emails/ documents regularly.
Weekly: You can perform the complete backup on weekly basis. This feature allows a user to download data with a particular day every week.
Monthly: Another option is to save O365 mailbox items on monthly basis. You just need to mention the date and the software will backup data on that specific date of every month.
Generate preview of Mails and Documents as the Office 365 email backup process accomplished.
Mails: If you just need to take backup of emails then, you just check Mails in spite of Documents.
Documents: You have to check Documents and uncheck Mails to back up only documents.
Provide Advance Settings Option to Backup Office 365 mailboxes. Some of them are:
Split PST file: To manage large-sized PST file, the software enables to break PST into the desired size.
Retain Folder Hierarchy: This option helps to keep actual folder structure even after data is moved from Office 365 to hard drive/ PC.
Date Range: You need to specify a date in "from" and "to" field, the software will archive data from the particular date range only.
Final Words
Every business, especially the Enterprise uses Office 365, which is a cloud-based suite of applications. In fact, many users frequently asked: "Is Office 365 backup necessary". So, in this write-up, we have covered all possible reasons to backup Office 365 mailboxes in an absolute way. Along with this, we have recommended a reliable third-party tool named as Office 365 Backup, which helps to create the backup of O365 mailboxes on a local machine without any hassle.