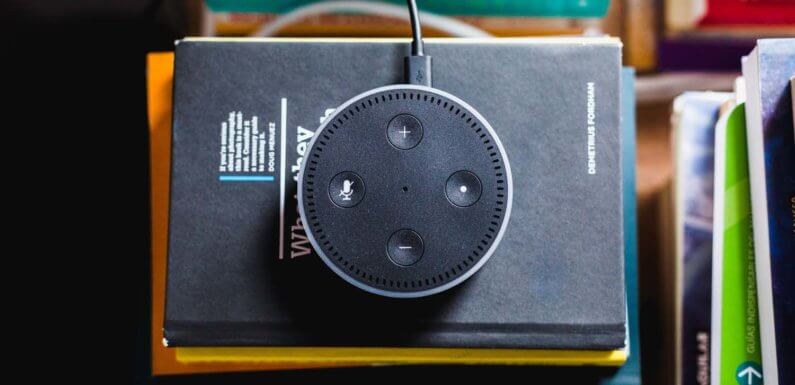 If you've been wondering how you can make mobile apps work for your business, take note!
There are over a billion mobile devices operated by Apple's Siri and Google's Assistant with voice capabilities. Mobile apps that use speech recognition can provide more precision with regards to recognizing the person that's speaking and sending commands.
Alexa Echo by Amazon, Google Home, Facebook's AI-based speech recognition in its mobile app, and other smart devices are becoming increasingly popular. It may not only be a premium feature. Soon, even free apps for Android mobile phones are probably going to come with some sort of voice technology.
Still not convinced? Here are some other reasons why voice is likely to play a big part in mobile technology in the not so distant future.
A leap in voice recognition technology
More and more web searches include voice, with Google Android apps accommodating one in every five searches performed through voice operations. It's expected that these developments will escalate throughout the next few years, and with good reason too.
The capabilities of voice recognition technology have progressed by leaps and bounds. Just a few years ago, most voice utilities could barely be used. Now, however, voice tech has become effective and is used extensively in mobile applications. Millions of people are using digital voice assistants, which are all growing more intelligent.
It keeps you ahead of the curve
Whether businesses deal with auctions, smart homes, or slots for fun, smartphone apps seem to have become a core way to establish and maintain relationships with customers and audiences.
Even as voice integration for mobile apps soars upwards, it's still early days. Only a small portion of mobile apps are making full use of speech recognition features. You might find such features in some of the most popular apps. It is why your app development structure should include voice, as a way of keeping competition at bay. The very mention of your app featuring voice capabilities means that you have an added value proposition that most don't.
Increased productivity and speed
Speech recognition enables efficiency and essentially turns everyone into a high-speed typist. The technology available these days allows for a person's average speaking pace to be precisely transcribed.
Users of mobile apps can enjoy actual efficiency and, in turn, higher productivity through this feature. Mobile payment apps might benefit from speech recognition as a form of authentication that can enhance (or even replace) biometric authentication and passwords.
Voice searches could help grow your revenue
Voice recognition also facilitates smoother performance in other ways. Probably the most obvious one is that it can help mobile users find information quickly and more efficiently.
On the back end, businesses and app developers stand to gain from more significant insights about user behavior and preferences. Such ideas can be used to boost sales. Ultimately, with extended features that boost productivity and efficiency, business owners can generally expect their bottom lines to grow and revenue to increase.
It enhances the customer experience
Voice technology isn't used as much for "conversational" aspects right now. However, voice-assisted apps have the power to become useful and personal components that contribute to better engagement practices between businesses and users.
Voice technology can be used to deliver personalized content to users (more so than websites and popular apps). It can add depth to the customer experience as a whole. Expect to find customized content playing a part in some of the best phone apps out there.
Speed
Fast responses are among the most important reasons for creating phone apps. There's a new development in the field. The voice-controlled mobile app. However, a lack of expertise and experience makes it especially difficult for companies to take advantage of a strategy for voice. Advances in a variety of sectors are helping to make digital voice assistants more versatile and usable in everyday contexts.
Companies that manage to succeed with this sort of app can improve their brand awareness and position themselves for better sales.
Conclusion
As mobile becomes a core way that so many people access the internet, mobile application development done well can make a difference to a business's bottom line. Companies can use voice technology in conjunction with mobile tech to stay ahead of the curve.
They can also enhance their relationships with their current audiences and contribute to better experiences for their customers. Is your business incorporating voice tech and mobile apps to strengthen connections with its customers? Let us know in the comments below.