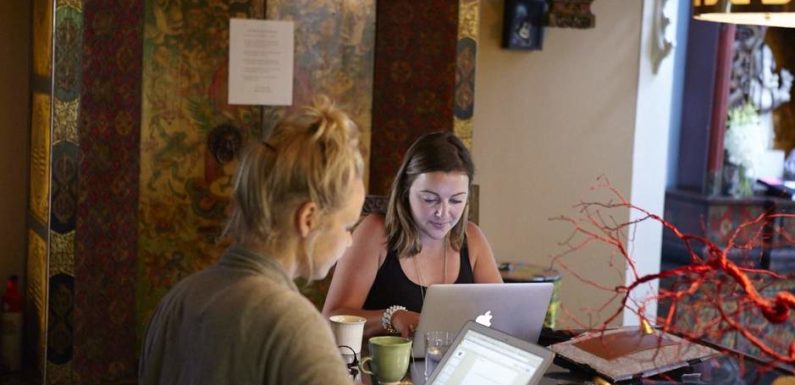 With a significant rise in the number of businesses functioning today, hundreds of thousands of brands and stores are marketing the same types of solutions and services to their customers.
Hence, standing out in a highly competitive marketplace is more challenging today than ever before. In this endeavor, businesses can really take advantage of blogging. Blogging is not just a more personal way to reach out to your customers, businesses can use it for a variety of things.
Blogging doesn't just allow you to create content about your products or services, but to connect with your audiences. It's more about relating to your audiences and creating a personal connection rather than just pushing content. Any ad can do that.
Blogging isn't just about marketing your products, but engaging with your customers. For example, it can entail arranging a contest, talking about the intricacies of running a business, talking about investment opportunities, etc. It can even be about personal grooming habits or responding to what customers want to read about.
Blogging allows businesses to cultivate a more personal connection with their audiences that goes beyond just sales. On the contrary, web content and ads don't give you this kind of flexibility.
Blogging can Improve SEO for Your Website
SEO is the main factor that drives traffic to your website or webpage. Blogging is a great way to improve your rankings on Google's search results through SEO. Blogs can answer specific queries, generate leads, and provide actionable info to your visitors.
Generating Leads
Blogs are also an effective way to get people to subscribe to your website or newsletter. The more interesting the blog post, the greater the chances that customers will want more. If you target their niche effectively, you'll have a greater chance of picking up subscribers.
This way, they'll see your blog posts more regularly and you can market more exclusively to them. You can find out what they're interested in through their interest in your material. You can then craft emails specifically for them to improve the chances of them buying your products.
In order to directly target their niche, you should hire blog writers. They are trained in targeting the exact niche that you want to. They will not only generate relevant blog posts for you, but target the exact keywords needed to attract customers.
Local SEO
Immediacy is becoming a huge influence in marketing for any business today. Smartphones allow users to search for the best alternative for them, no matter where they are thanks to Map applications. Google Maps allows people to search for restaurants, auto dealerships, hair salons, etc.
It doesn't matter if people have a favorite place that they always visit. People really take local search seriously now. In fact, 72% of consumers that did a local search visited a store within five miles of their location. In many cases, customers that search for local businesses on their mobile devices call or visit those businesses. This shows that the vast majority of customers that use local search act on that information.
Blogging can help you cash in on that influx of traffic to local shops, stores, offices, etc. It's a landslide of web traffic waiting to happen.
One great way of exploiting local SEO is to build landing pages. These pages will help you capitalize on individual and specific niches. These include your businesses in a specific area or your products or services that are provided in that area. With individual landing pages for all your services, it will be easier for customers to search for you.
Keywords are also very important. These should be clear, concise, specific keywords relating to your business and the area that it's in. All of these things will help you capitalize on the local niche audience you have.
Link Building
Generating strong content on your website or blog inevitably leads to other websites referencing your work. The more websites that do this, the greater chances you have of climbing up the search result ladder.
Link building will continuously enhance not only your ranking in search results, but your authority. The more websites that link you as a source to specific information like stats and facts, the more authority you'll gain. Blogging increases those chances exponentially. In fact, businesses with blogs tend to receive more links to their websites than businesses that don't.
Remember, however, that you need to make sure your webpages and blogs are up to date and active. Updating the info on those pages as well as making sure they're not broken links is paramount. Broken links take a toll on your SEO score and outdated information encourages higher bounce rates.
You can also improve your website's authority by linking it to other highly respected sources. Google will index your website or webpage as more trustworthy when you do this. Try not to link to small blogs with unsupported and unsourced claims. This tends to have the opposite effect.
Content Marketing is More Cost-Effective than Traditional Marketing
Extensive research has shown that content marketing is more cost-effective than traditional marketing. According to research, content marketing is 62% economical than traditional marketing. Businesses can, thus, save a lot when they're marketing to their niche audience. Since blogging is concentrated on marketing to niche audiences, the ROI, in theory, will be much greater.
Content marketing is so good at generating leads that 50% of B2B marketers planned to increase their budget in 2020. The planned increase is 1-9% for nearly 34% of the companies surveyed. 12% anticipate that the increase is going to be greater than 9%. For B2C companies, the average of the content marketing spending is $230,000. This shows the faith that companies have on content marketing.
Content marketing also generates 3 times more leads than paid search. This is also a great advantage to businesses that are looking to save money on paid search. Paid search may be great for people that are looking for products and services. However, people that are simply browsing the internet for an answer can stumble upon a blog post. That blog post may convince them even better than a pointed ad. Also, most ads are abhorrent to people on the internet already. With most people shifting completely to ad-blockers, blogging is a much better alternative to ads.
However, the most compelling case for marketing through blogging is the product purchases that result from it. A survey shows that 60% of people bought a product after reading a blog post about it. This seals the deal for blogging since it is a much better persuader for people looking for a solution. Blog posts tend to be more personal and centered on what people want to know. Being offered a product as a solution to a problem is much more effective that way.
These are the most important reasons that blogging can be beneficial to a business. It's not just that blogs are more personal, but that they're more effective. Blogs can tackle anything that your target niche wants to hear, read, or discuss about. They're a small investment that can generate a huge ROI. So there's no reason that you shouldn't invest in a regular blog.