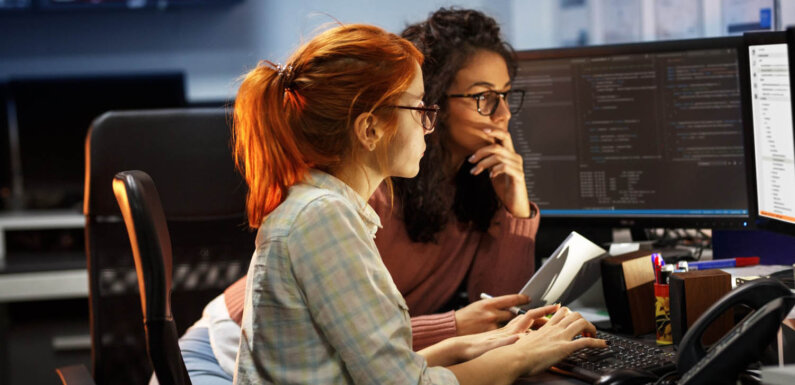 Change is Inevitable, Growth is Optional – John C. Maxwell
Drupal 7 is fast approaching its end-of-life and Drupal 8 is already outdated. Meanwhile, Drupal 9 is blazing the trail with its brilliant features! Given this, enterprises must leverage Drupal development services to upgrade their current version sooner than later. If you want to enjoy uninterrupted functionality, continue to receive community support & retain your official security updates. Now is the time to make a move.
Gone are the times when upgrading to another version was tedious and time-consuming. Today, migrating from D7/8 to D9 is much easier and an absolute breeze if done by the right Drupal development services. Let's dig deeper into the details and know why the upgrade is unavoidable and make Drupal 9 a much better choice.
Why Embark on this Enormous Undertaking
Whether or not you decide to move to Drupal 9, it's high time enterprises acknowledge these essential facts: Drupal 7 is nearing its end. Very soon, Drupal 7 will stop receiving official security updates and community support. Automated testing will also stop.
Beyond these significant losses, individual modules of Drupal 7 may not work well in the long haul. Operating your website on Drupal 8 securely and with full functionality also won't be a viable option.
Not to mention, it might overwhelm site owners and splinter the focus of developers who are dealing with older versions and dependencies. This can result in unwanted chaos and confusion, even if the site is working fine.
Here are 3 Big Reasons to Move Your Website to Drupal 9
The support offered by the Drupal team will no longer be available
The release of Drupal 7 and 8 won't be supported across project pages. This can trigger issues and make third-party integrations even more challenging
It is highly likely that hosting services might withdraw their support for earlier versions. In this case, users will have to manage and maintain server-level configurations single-handedly.
Currently, there are around 700,000+ users of Drupal 7 who need to upgrade to Drupal 9 directly. However, it makes more sense to migrate to Drupal 8 first because the site requires an inbuilt functionality offered by the modules in Drupal 8. However, this functionality is not yet available in the latest compatible version.
Drupal 9 has many similarities to Drupal 8. However, the deprecated code is not available and all the third-party dependencies have been updated in the new version. For these reasons, Drupal development services are available to make the entire process far easier, reliable & hassle-free for Drupal owners.
Business Benefits of Upgrading to Drupal 9
There are several advantages of upgrading to Drupal 9, which comes with periodic updates to help entrepreneurs stay updated. Once you've moved your system to D9, you won't have to go through any hassles when you plan to upgrade it in the future. Other than that, moving to D9 will bring to your business the following benefits:
Flexibility to scale
Increased reach
Enhanced security
Extended scope of open source
Exceptional customer support
Seamless content management
What's Different in Drupal 9?
1. Compatible with Drupal 8
Drupal 9 is compatible with Drupal 8 and it can use all the configurations, modules & data that is stored on Drupal 8 of the same software. This is not the case with Drupal 7 and 8. Plus, all the functionality of the previous versions is preserved in Drupal 9. Despite this, the system runs at optimal efficiency and its performance remains unaffected.
The Drupal community deprecates the code and not the data. This is why Drupal 9 runs faster, remains clutter-free and is always up-to-date.
2. Superior Performance
Drupal 9 supports image optimization, which ensures that smartphones display high-quality images with less data usage. All the versions starting from Drupal 9.1 will provide faster and better website performance. Meanwhile, enterprises can leverage the below-mentioned features of Drupal 9 for seamless workflows:
• Better page view performance and faster loading
• Customizable content workflow
• Multi-language support
• A wide array of available fields for different data types
3. Clutter-free Code Base
Drupal 9 is not compatible with deprecated codes in Drupal 8. Due to this, all the marked codes as deprecated cannot be used in the Drupal community. This ensures a cleaner version because whenever the modules in your current version are to be made compatible with D8, you need to get rid of all the deprecated codes first. Hence, the outcome is evident – agile code and improved website performance.
4. Updated Versions of Twig and Symfony
The new and updated versions of Symfony and Twig will enhance security, superior performance and improved developer experience.
5. Panelizer will be Replaced
The panelizer will be removed and the new version will have the Layout Builder.
6. Backend-only CMS
Drupal 9 capitalizes on Headless CMS to improve the end-user experience with the front-end of the site when using frameworks like Angular, Javascript or React. This versatile content management system comes with an API-First approach, facilitates easier resourcing, offers Front-End freedom and facilitates the create once, publish anywhere approach.
To sum it up, Drupal 9 is way more user-friendly, agile, scalable and all-inclusive in comparison to previous versions with the following advanced features:
Considerably simpler and easier for enterprises to use
Integrated with decoupled capabilities to drive innovation
Straightforward maintenance & periodic updates for developers
Upgrade is the Only Way Forward
With time, constant efforts are being made to improvise Drupal. There are functionalities that have been integrated for years now. However, they won't serve any purpose in the latest version. This is why most of them were deprecated in the previous versions and will be removed in D9. To wrap it up, the best way to ensure a smooth and successful transition is to execute the upgrade with a timeline. Now is the time to augment your site services with Drupal development services and avoid unwanted stress and hassles later on.