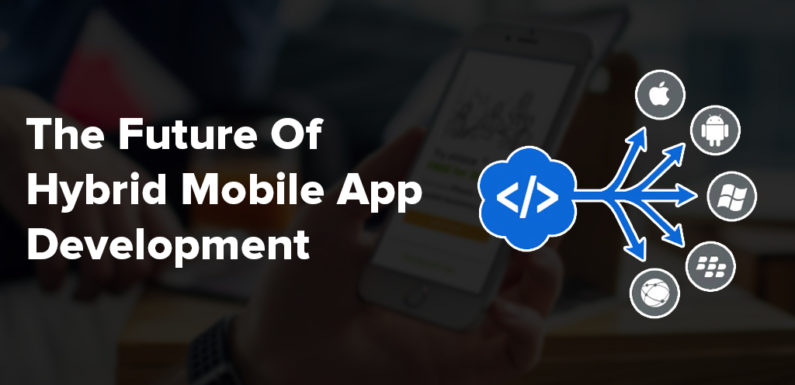 No need to tell, how mobile apps are dominating our lifestyle. As the number of Smartphone and app users is increasing day by day, the mobile app development industry is also augmenting with a great pace. The entrepreneurs are always keen to adopt new cost-effective app ideas and convert them into a successful startup. The first difficulty businesses encounter while converting their idea into an app is deciding whether to go for a hybrid app development or a native one?
Almost certainly getting the best app idea is just not enough, however selecting a right approach for executing it, is quite essential and somehow complicated thing. There are numerous app development approaches that you can go for like either you can build a web based app, a native app or a hybrid app. As you look at the current app market scenario, you will come across the fact that hybrid app development platform is one which is trending and mushrooming in the app sector.
Considering the popularity of hybrid apps due to their ability to support multiple platforms and other remarkable features, it can be anticipated that the hybrid mobile app development will be having a great impact in near future.
Before knowing this impact of hybrid app development, you should know what exactly hybrid apps do, and what makes hybrid app development to be the best choice.
Let's discuss all this one by one:
What is a Hybrid app?
Hybrid apps are basically the blend of native and mobile apps. Similar to native apps, they need to be downloaded first in an app store and then the app can use any of the device features. For the web app part, they depend on HTML which is being provided in a browser within the app. In another term, a hybrid app includes an HTML5 web app inside a native 'wrapper.' These are the mobile apps written in CSS3, HTML5, and JavaScript, and then compiled into native Android, iOS, or another mobile platform with the help of wrapper technologies.
Why Is Hybrid App Development The Best Choice?
#1 One Source Code And Multi-OS Support
Hybrid apps possess support for various operating systems and the app can be created in one source code.
#2 Online And Offline Access
The hybrid app can be packaged through a server or locally providing both offline and online access.
#3 Less Development Time
Hybrid mobile app development takes lesser time compared to the native apps.
#4 Reduced Development Cost
Hybrid app development allows us to use the same HTML for the different operating system when making apps across multiple platforms. No need to make two separate versions for iOS and Android. Therefore the development cost and efforts are considerably diminished.
#5 The Beauty Of Both Native And hybrid Mobile Apps
Hybrid apps, while working in online mode offers all the features in offline mode as well, it offers the advanced offline features.
#6 No API Development
While developing hybrid apps, there is no need to build API, since they run on the web.
#7 Easily Distributed On the App Store
Because some software renders framework that appears as a native application, the hybrid app can be easily distributed on the app store.
#8 Portable Content
The hybrid app content is convenient and portable and needs a native harness to run it.
What Impact Will It Have in Near Future?
Hybrid app development will keep on mounting and become progressively more imperative and feasible platform for app developers in the future. Hybrid apps with native touch will ultimately turn into an obligatory aspect in app space. As the projected market shares increase, the significance of hybrid apps will be further recognized by developers in the future.
In future, the hybrid mobile app development will facilitate you to match the performance levels presently only available on high-performance native apps. It will also allow us to make use of the present hybrid app benefits together with augmented processing and graphical power that in no way been possible before.
Conclusion
With the technology progression, the mobile app development platforms will also keep on advancing and thereby making a proper decision is going to be even more difficult.  Still, hybrid app development can be considered as a most feasible choice, be it now or in future. If you need more suggestions regarding your app development decision or about the platforms suitable for your app, you can also get in touch with our experts.