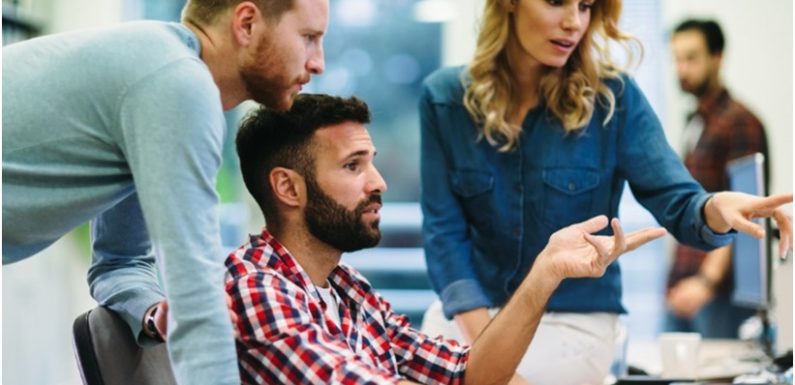 When setting your organization, you need to identify an Azure consultant that is flexible and accessible to your clients. They should be able to handle your data and ensure it's well stored, without losing it.
The Microsoft Azure consultants ensure that you get the maximum Azure investment. When you hire an expert consultant, you're able to get advice on the purchases that you make and an insight into how they impact your business in the long term. Numerous consulting services have been set up to make sure that you have a smooth running of your devices.
There are so many benefits that you get that will assist you in running your business effectively:
Azure is a speedy service, and with it, you're able to handle tasks such as deployment, scalability, and operation.
They are cost-effective as you get to sign up to a package that is payable as you go. This makes sure that you get skills that are relevant to your organization.
Azure can keep your business safe and secure from hackers as they have complex passwords and granular controls.
Your organization can mitigate disasters as you're able to cover your objectives. You'd be able to maintain the failovers that are regional and global. You also get standby models that are both hot and cold, and they can make sure that you have rolling reboot capabilities.
You should get an Azure consultant firm that has 24/7 customer care services. You will be able to contact them whenever the need arises, even at an ungodly hour. Your organization can save on time and make sure that you recover the resolution performance.
There should be daily environmental monitoring to enable you to make weekly environment status reports and monthly strategic reviews. The brand and design should be customizable to make sure that it fits the design of your business management needs.
They should offer strategic management advisory services that will assist you in acquiring an Azure environment or managing the existing one. You should get a consulting service provider that is conversant with software that will aid in the migration of the data to the Azure cloud without destroying it.
They should have excellent communication skills to assist them. This makes sure that they build and maintain communication with their clients.
The Azure consultants can also transform digitally as:
You can complete an in-depth audit of the IT department. You also get to have a detailed report that breaks down the cost and process of migration.
You get to design the cloud to meet your key business goals and align your strategy.
You also get to plan the pre-migration process.
The migration process has to be completed and make sure that all of the data is completely transferred.
The following are some of the things that you should be looking for in Azure consultants:-
#1 It should provide data-driven insights.
Useful insights indeed lead to ethical decision making, which gives a competitive advantage. This can be achieved through a rigorous analysis.
#2 Real impact
You should identify a company that offers real impact with lasting results. The company should be able to focus on developing sustainable solutions.
#3 Senior team involvement
Find and link up with Azure consultants that involve their senior teams in engagements. This method will help you benefit from the high-level team insight and aid in solution development.
Why you should go for Microsoft Azure consultants
Migrate to the cloud with confidence.
You should trust the technology that Azure is built on. This means that you can now boldly move your information and services to the cloud as your business needs may dictate. You can also protect your business applications when you migrate to the cloud since they will be backed up.  
The ultimate performance
Azure is the best place to run all your demanding workloads. This will help you manage all your intensive data workloads.
Prepackaged templates.
You do not need the services of an expert when doing your configurations. This is good news because Azure comes with prepackaged templates that will get you started immediately.
This will also help you maintain your business applications more often.
You can choose flexible pricing for your applications
The good news is that you're able to bring all your licenses to Azure or take advantage of the pay-as-you-go model plan.
The other unique thing about it is the fact that it has various price plans that you can choose from.
The next time you're stranded and don't know an Azure consultant to identify with, all you need to do is factor in the points that have been listed in the article.