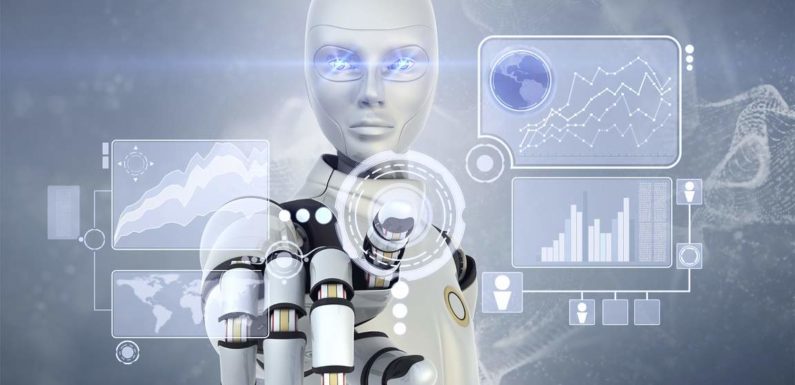 The more we hear and read about Artificial Intelligence (AI), Machine-Learning (ML), tools, and Robotic Process Automation (RPA) in the media, the more controversial conversations, debates, and opinions arise.

Yes, AI and RPA have proven to an efficient and cost effective solution to many unique organizational challenges, particularly those involving IT teams. On the other hand, RPA has also gained its fair share of negative attention. Many believe and claim that machines and robots will eventually take over jobs.

Despite popular belief, this isn't necessarily true; rather, the negative attention stems from a lack of true understanding of what RPA is and how it works. Although RPA is programmed to perform "manual tasks", there is still a level of cognitive automation and intelligence required by humans.

However, one such area that AI and RPA tools have proven very effective is security—another important topic of conversation today.

The Risks of RPA

RPA tools and software are designed to interact and communicate directly with other applications. RPA software is ultimately designed to "learn" the way applications use human credentials. Not only does this open the door for many security risks, it also introduces other risks when tasks are automated and performed across multiple integrated systems.

Additionally, RPA software requires "power access", which is also known as privileged access in order to perform certain automated tasks. In order for RPA software to do its job, it needs to store a number of credentials in the application. In the event an attacker gains access to the RPA software, this can wreak havoc on not only the application, but the organization as a whole. An attack of this size could be detrimental to any business.

Furthermore, most large-scale enterprises employ hundreds or even thousands of RPA tools in order to communicate and perform tasks and processes across multiple applications.

All in all, IT security professionals need to protect accounts within RPA platforms in order to prevent these risks.

RPA Lock Down with WorkFusion

For those IT security professionals who are concerned with the security risks involving their organizations' applications, there is a bit of good news. Many RPA software and tools are becoming more robust, and are addressing security risks. In fact, WorkFusion takes the lead as the most secure RPA provider. WorkFusion provides a simple, easy-to-deploy, and cost effective solution to these growing security challenges.

Manages Unique Accounts and Securely Stores Credentials

RPA software implements and manages unique accounts for every application that is accessed by the software. This mitigates the risk for entering credentials in the application's server. In the event of a cyber threat or security breach, the threat will be isolated to just one application rather than creating a ripple effect throughout multiple applications. Additionally, RPA software can request credentials from an encrypted vault when necessary.

All in all, the purpose behind RPA isn't to replace human workers, but rather allow them to use a tool that helps them make their jobs easier, more efficient, and reduce errors. The sole purpose of RPA is to perform tedious, repetitive, manual tasks. There is still a level of human interaction that is necessary and valuable to organizations—one that robots, machines, and technology can never replace.

WorkFusion is a safe and secure RPA software that can help IT security professionals and organizations streamline and automate tasks and processes, increase productivity, and reduce overall costs.

Learn more about WorkFusion and how it can help your business.