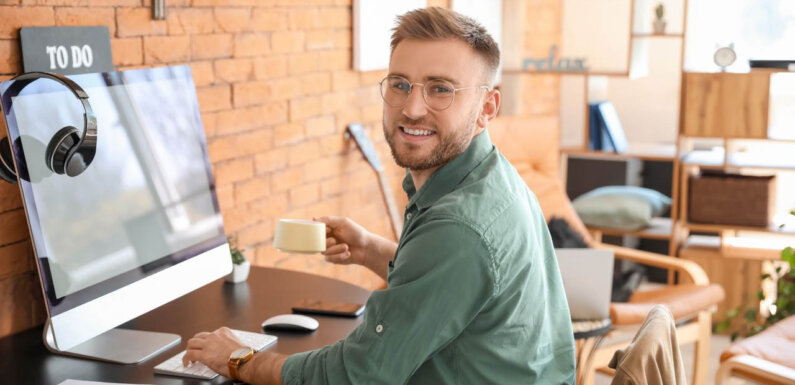 Several industries experienced the impacts of the coronavirus pandemic, and the Virtual Desktop Infrastructure (VDI) market was one of them. Fortunately, VDI solutions increased in popularity, considering their remote working feasibility.
According to this data, the CAGR of the VDI market is expected at the rate of 15.8% from 2021-2027.
Are you willing to explore how VDI for small businesses fits your industry? Here's an overview of the technology and some valuable examples of initiatives that can benefit from it.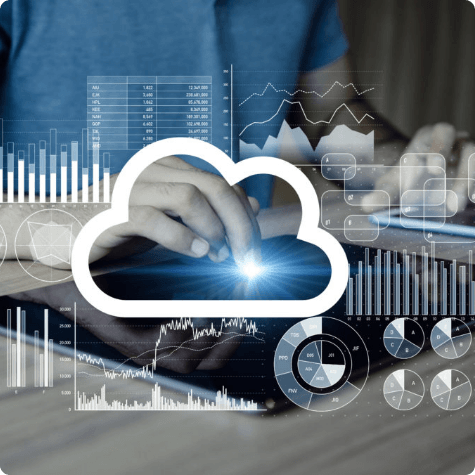 What is VDI Architecture?
Virtual Desktop Infrastructure is a technology for desktop virtualization which helps access desktops remotely. With the help of this technology, virtual machines are hosted on a centralized server, and we get remote access over a network.
Like creating virtual machines on a computer, we can create many more VMs on a centralized server—using a hypervisor, connection broker, load balancer, etc.
The infrastructure is a large-scale implementation containing storage, virtualization, networking, load balancing, security, and other vital components.
When we use hosted VDI, it is called Desktop as a Service (DaaS). The cloud provider manages the entire infrastructure that we discussed above (and will discuss further). Employees can use thin clients over the Internet to access their virtual desktops.
Undoubtedly, DaaS is feasible because it adds cloud features like scalability, cost-effectiveness, and flexibility to VDI benefits.
VDI Components
There are two main components present in every Virtual Desktop Infrastructure.
Connection Broker
With the help of a connection broker, your end device can use the VDI network and access virtual desktops (via thin clients).
Connection broker offers a connection point to end-users to help them access the inside network for remote access.
This technology also validates the users' credentials and helps ensure that the person accessing the virtual desktop is allowed to do so.
It reroutes users to different remote servers or virtual machines.
It manages desktops and virtual machines for efficient use.
Hypervisor
With the hypervisor, we generate and deploy virtual machines. The key role of a hypervisor is to divide the hardware we have and create virtual machines with this vision. This includes dividing configuration, storage, and applications. Ideally, every virtual machine on a centralized server is nothing but one virtual desktop.
In most cases, the hypervisor used for VDI solutions is Type 1, which we can install directly on our physical server. The admin support doesn't need to execute any intermediate function, which gives high performance and stability to the entire infrastructure.
The Type 1 hypervisor has an entire operating system, which allows the device to run various virtual machines or guest OSs. With the help of the physical machine on which the hypervisor is running, we are only getting virtualization power. The hypervisor achieves the rest.
This hypervisor type typically allows us to deploy many virtual machines and run all of them simultaneously.
Process For Desktop Virtualization
Combining virtual machines, connection brokers, and hypervisors can make desktop virtualization a reality. Here's how:  
Firstly, we start creating virtual machines using the hypervisor. We can also replicate these VMs on various servers for better balance and availability. When some virtual desktops are not in use, they are automatically turned off for extra space.
With the help of a VDI management unit, we manage and configure virtual desktops via set policies and shared images.
Once this setup is complete, the employees can log in to their relevant virtual desktops. The connection broker approves these requests and allows employees to access resources and data of the virtual desktops.
Examples Of VDI Solutions In Different Industries
After reading the working of VDI for small businesses, you may be wondering whether it is suitable for your organization or not. For this reason, we have explained a few examples of how different industries can use VDI solutions.
Call Centers
Call centers have thousands of employees working in different shifts and roles to serve the customers. But is the infrastructure of using other PCs for every employee feasible?
With VDI, small businesses and call centers can drastically reduce maintenance, security, scalability, and administration challenges. Not only can you control the costs but also manage data workflows. It is possible to use one PC for multiple employees with different virtual machines, which reduces the overall cost of operations.
Healthcare
Another essential implementation for VDI solutions is in healthcare. Doctors are constantly working on the go. They never rest or stop. However, it is not logical to expect these professionals to carry laptops everywhere. You can easily use VDI or cloud VDI solutions in the healthcare industry to offer multi-device access, even while on the go. This way, the doctors can evaluate the entire medical history of a patient with just their mobile phones.
Financial Services
Like the above use cases, financial services also require a complex working environment. More than anything, security is a prime concern for the accounting and finance industry. With a centralized server or DaaS implementation, the security of financial services can be improved.
From multi-factor authentication to Intrusion Detection and Prevention, DaaS providers offer advanced security features to make it a foolproof solution. Any damage to the end device is also improbable to hamper the virtual machine.
Education
Education is going through a complicated structure currently. With poor access to infrastructure and data, teachers and school authorities face issues in managing online classroom learning.
With VDI implementation, you can mitigate these issues. A common folder for a class can be created to collaborate and study. Students can extract data and submit assignments, and teachers can upload relevant information and check the class's progress.
**VDI solutions can be utilized in multiple workflows. VDI equips us with better performance and high operational efficiency from accounting support to end-to-end cyber office creation.
Conclusion
It is safe to deduce that VDI solutions are feasible and efficient for a multitude of business setups across different industries. You can implement VDI for small businesses with the proper configuration and analysis. Only remember to find an optimum DaaS provider if you are planning for DaaS to receive comprehensive support in deployment, infrastructure maintenance, scalability, and security.