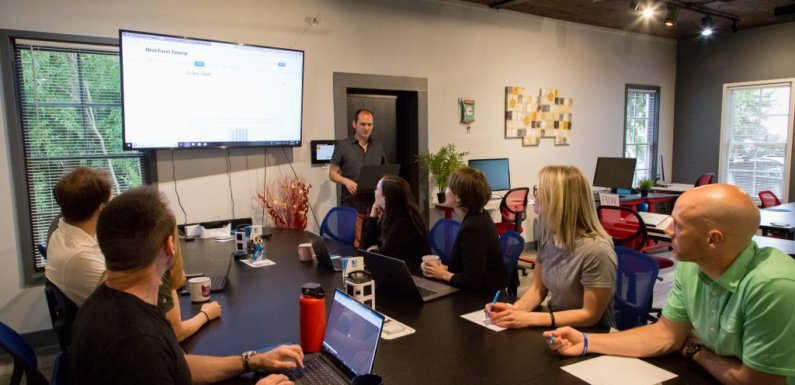 The current cloud solutions are responsible for offering economically secure, effective, and most importantly performance-driven solutions. While most of the small as well as big businesses trust the cloud setups for storing files as well as running important applications, they hesitate when the situation of cloud hosting arises. What you need to understand is that the world that you are living in is competitive and digital. Website hosting is a fundamental that is capable of either empowering or weakening the tactics of Search Engine Optimization. According to forbes.com, cloud computing is constantly revolutionizing SEO.
The difference between traditional hosting and cloud hosting
All the important digital information is running through a physical server that is present somewhere. In dedicated and managed server environments, organizations are responsible for paying several control elements. They can either pay for a single set of servers or more than one set, technical support, and the ability to choose the operating systems as well as security installations. In the setups of cloud hosting, a service provider manages accounts across several servers by moving resources from one place to another as and when required. Optimized allocation of resources is responsible for minimizing the downtime while maximizing the speed of the website.
Businesses that prefer cloud hosting might not dictate the security protocols, operating systems, and various other specifics of the entire arrangement, but they are responsible for retaining several benefits. Cloud hosting service provider is incentivized for providing strong reliability as well as security with time. Poor experience of the customers is capable of making or breaking your entire business. Cloud hosting is responsible for scaling easily. It does not need support and onsite infrastructure and that is why it is capable of providing a better and cost-effective experience. Every business has separate needs but understanding all the differences when it comes to the hosting experience, is responsible for serving as the most important part of a strong and effective Search Engine Optimization campaign. Controlling all the technical components associated with the website can help in enhancing the experience of the users along with the search engine ranks.
SEO consideration for the cloud hosting services
Ideal SEO strategies are responsible for creating several layers of online performance. Every tactic is built upon another one and everything ultimately starts with the website. You have the option of producing great content, optimize metadata on every page to make the mobile search easier, and also use amazing imagery, and yet suffer, when it comes to rankings. Users will become annoyed and frustrated if they have to deal with longer lead times as well as several technical issues. The host that you are choosing is going to affect the Search Engine Optimization outcomes as listed below.
The cloud-hosting environment is responsible for increasing the vulnerability of a website to security threats. From DDOS denial to malware, it is the responsibility of business owners to vet the service provider for proper security management. Every hosting setup is responsible for coming up with several security concerns. Ensure that you are working with those businesses, which focus on cybersecurity management. Make sure that you are gaining the trust of the site visitors and avoiding any SEO penalty.
For broad as well as local search queries, the location of the managed as well as dedicated server matters. Google algorithms will put in efforts for matching searches with the results that are most relevant based on certain important factors, which include the proximity to searchers. In a cloud-hosted environment, a server is responsible for existing in more than a single location as well as a country. Cloud hosting can help in improving the relevancy of location for enhancing SEO results.
Cloud hosting is always capable of offering an advantage when speed is being considered. Managed and dedicated server arrangements are responsible for operating within several predefined limits, which are capable of affecting the ability of the website to stay active as well as fast with time. Cloud hosting is responsible for automatically directing the information of the website to free space on any available server. Improving the load speed of the website is one of the most important SEO tactics and you can be assured that cloud hosting is going to help.
Will one kind of hosting perform better in comparison to another?
Every business organization should consider the requirements and constraints of its website. For instance, PCI DSS, also known as Payment Card Industry Data Security Standards, HIPAA, and several other requirements can dictate the management of information within particular industries. From the pre-SEO standpoint, a cloud hosting solution is responsible for providing significant value. From a holistic standpoint, the advantages lie directly based on the benefits that you are choosing. Few cloud hosts may or may not provide secure, scalable, and reliable products. To enhance best SEO practices and receive more from the website investment, you need to choose vendors that:
Are capable of demonstrating security practices as per the requirements of the business, which include data privacy, compliance, and data recovery.
Are capable of providing high-quality, technically proficient, and responsive support.
Are capable of connecting with the existing customers.
Website hosting is a tiny component that is associated with the vast SEO world. You need to know and understand the several reasons why you should opt for cloud hosting.
Cloud hosting helps in increasing the page load speed of websites, thereby taking care of user-friendliness.
You can be assured that you are going to receive protection from bots. One of the most malicious bots is the scraping bot that can find online information and duplicate them. However, when you are using cloud hosting, your business website will receive protection from all these bots.
Another reason to opt for cloud hosting is the reliability that it provides. Cloud-based users are responsible for getting responses as well as assistance for the problems that your website is experiencing.
You can also contact the professionals of New York SEO organizations to know more about cloud hosting.
Conclusion
Cloud hosting can be extremely beneficial when it comes to boosting your SEO ranks. Make sure that you are considering everything that has been mentioned above so that you get a better understanding of cloud hosting and SEO.