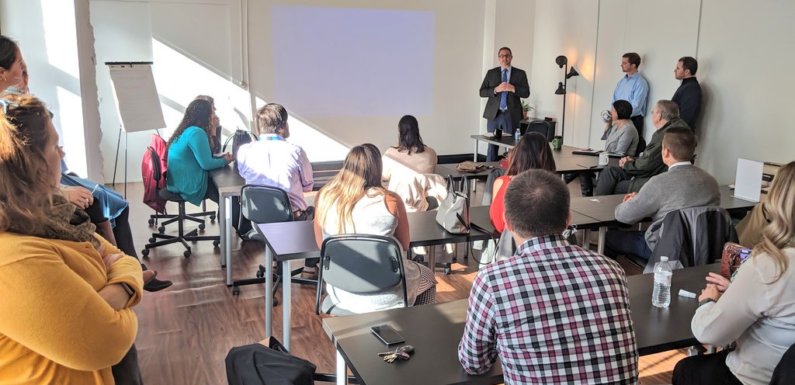 Considering the ever-evolving needs of today's organizational culture, it becomes crucial to invest in solutions that leverage technology to boost ROI. This includes enhanced solutions like LMS. To put it simply, a learning management system facilitates the learning routine by keeping the platform online to ease the process. This means your business can reap a substantial boost in productivity when you're proactive about maintaining a reliable LMS in place. This system is a handy way to keep your staff updated with the latest industry knowledge, along with eliminating the hassle that comes with traditional learning solutions.
However, when you're hunting the best LMS in the market, dawning on its pricing structure is a must. While at it, you need to handpick a learning management system price that aligns best with your business needs so that it viably justifies the investment. This guide assists in chalking out factors that impact your decision to get along with a suitable LMS price. Subsequently, your organization can keep the staff trained without having to fret about hefty costs that often tag along when you're sticking to traditional systems. 
Dawn on your organizational requirements
The foremost thing before purchasing an LMS is to figure out the areas of deployment. For this, you must have a well-articulated idea of the problems you're aspiring to solve with a learning management system in place. While this might seem an arduous process, you will prevent yourself from putting your money in a wrong system that fails to deliver the required results.
Thus, focus on all the underlying aspects of your business organizations so that you can have a clear picture as to where you're going to employ the tool. While at it, you can also discuss with your staff members who might assist you in understanding which system to pick.
Chalk out the desired features
LMS price goes hand in hand with the functionalities you're planning to derive out of it. So, pay ample head to formulate this list before hitting the market. You can actively keep yourself from unsatisfactory results when there's no doubt about the choice of features. At the same time, being aware of the needed features will also come in handy when you want to compare different learning management systems.
It's imperative to keep this front figured out so that there's no doubt as to what your LMS gets to deliver later on. Your best bet is to keep the list of features according to your result expectations and then commence the process of searching and comparing different models.
Set a devised budget
You might be tempted to overspend when there's not a fixed budget in hand. Thus, it's advisable to narrow down to an upper limit that defines how much you will spend when it comes to picking your LMS solution. Keep all the underlying aspects in mind when you're formulating this amount since it has a direct say in the features your learning management system entails.
Along with setting a budget plan, you also need to comprehend the amount up to which you can extend the budget in case added functionalities are required. Also, assess upgrade options beforehand as these will also come with a specified price tag. Before buying a learning management system, make sure you've ensured the affordability as it decides the LMS price limit you should look into.
Compare different pricing models
Once you have a robust idea of the features suited for your LMS deployment, it's time to evaluate available vendors. Since each LMS vendor offers diverse sets of functionalities, their LMS prices will have a reasonable difference. However, you must go with the one that can readily serve your enterprise by amping up the learning routine. E-learning platforms have taken a considerable leap in terms of popularity, which is why it won't be challenging to find multiple providers in the market.
Nonetheless, it's critical to take adequate time before you finalize a suitable LMS. This requires an innate focus on the features you're reaping and comparing these against the price tag they come with. Be proactive about the budget extension if a particular LMS model incorporates features that stand out from the other models available. While comparing several learning management systems, you also need to be attentive about assessing customer reviews and user testimonials. LMS pricing of a particular model can only be justified when numerous user reviews are vouching for the specified solution.