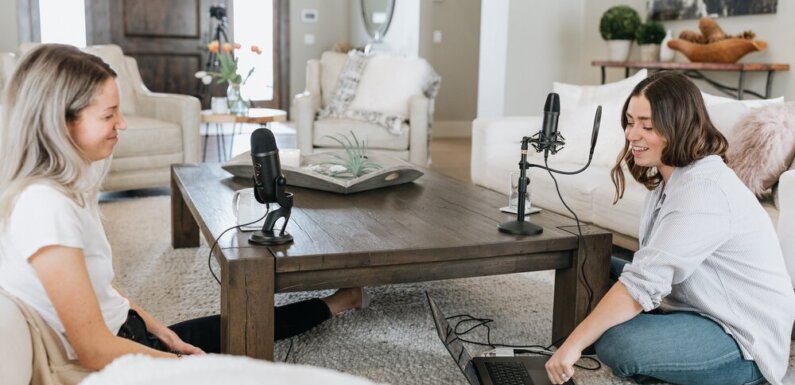 Webinars and podcasts have both been used for building brand awareness and to connect with audiences. Using them, you can seamlessly convey useful information to them. But which one of them is the better choice for you?
Let's find out.
Webinars
Webinars let you leverage both video and audio to help you convey information to your audience. It's also possible for your attendees to interact with you in real-time and ask questions.
What's more?
Webinars aren't restricted to live events. You can also host scheduled webinars that can be used multiple times.
And that's not all.
You also get a highly-targeted audience as only those who're genuinely interested in the webinar will attend it. This is the reason why the retentivity of webinars is high, at 56 minutes.
Additionally, webinars have a good registrant-to-attendee conversion rate of 55% so you can expect good attendance too.
However, webinars have their cons too. People who might want to skip through some parts of the webinar may not be able to do so with ease.
So, how do podcasts fare? Let's take a look.
Podcasts
One of the greatest advantages of podcasts is that they're recognized by nearly 70% of Americans. Being audio based, they can be heard even when you're on the go. In fact, about 65% of people listen to podcasts while driving.
As a result, you might get more listeners. However, these listeners may not be as targeted as webinar attendees because people don't need to specially take out time to listen to them.
Podcasts can serve as great tools for connecting with your audience for the long-term as they can be heard at any point and aren't one-time events. In addition, they're polished works as you can do post-processing for them, unlike live webinars, for which it's not possible to do so.
However, the greatest disadvantage of podcasts is that they don't have any visual elements. This makes it difficult to convey information clearly. Your listeners may not be paying complete attention too as they may be doing other things while listening.
To learn more about webinars vs. podcasts, check out this infographic below first published by FLOW.