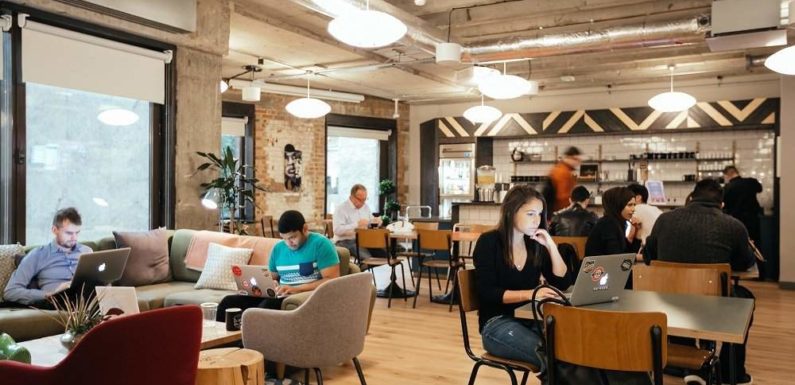 What is Web Hosting?
A web host or web hosting provider refers to an organization that is responsible for selling and leasing out memory space on their servers. Web hosting is usually done in the data center that provides services to the clients enabling them to publish their websites over the Internet. A web host can even provide data center space along with an Internet connection for a server that has multiple owners. The services delivered by a web host is known as web hosting. In Latin American countries, web hosting is often referred to as colocation or housing.
Before selecting a web host provider, you need to make sure that you are offering good technical support and ensuring a very small downtime. You as website owner need to pay a monthly fee and variation in this depends on how much disk space and bandwidth your website is going to use. Thus, it is always a good idea to estimate the magnitude of your site and how much traffic you're going to expect before making the final choice of selecting a web hosting service provider.
Advantages of Web Hosting
By selecting the right kind of web hosting plan, your website gains a lot. By choosing the right web hosting provider, you can overcome the risks like- a slow-loading website, ruining of your website ranking, etc.
So, some of the potentially largest benefits that a web hosting provider includes the following-
If you're looking to gain an online competitive edge by online means, then the performance of your website matters the most. You only have a few seconds for 'capturing' your visitor's attention before they bounce off from your site. If your website is taking a long time to load, then there are sure chances of visitors not staying on your site. Along with the performance, the rankings of your website also get hampered. With a slower loading speed, your website is going to perform badly in the user experience metrics. By having a high-quality web host, the page loading speed remains no more a concern for you.
If your website is offering products and services, then you can clearly realize the importance of timely and helpful customer support. In the same lines, your selecting hosted provider remains no different. You can always rely on your hosting provider's support staff for retrieving your website in cases of crashes. In case you don't possess technical skills, then your hosting provider can act as the technical member you needed for rescues.
If you wish to be professional, the first and foremost thing is to have a branded email address that uses your domain name. Using a Gmail address should be the last thing if you're looking to approach your potential customers and clients. With a quality hosting provider in place, you get the ability to create your own domain-specific email address. Most of the hosting providers offer you to create unlimited domain-specific mail addresses. This helps you in giving a professional look-and-feel when you reach out to a number of people by the means of your site.
What is an ISP?
An Internet service provider or ISP is a company that is responsible for providing the customers with an active Internet access. The transmission of data might take place by a number of technologies like- dial-up, DSL, cable modem, etc. ISPs are intended to provide their customers with the ability to communicate amongst each other by providing Internet email accounts. Generally, the number of email addresses is present at the customer's discretion.
An Internet service provider may also be at times referred to as an Internet access provider or IAP.
Advantages of ISP Hosting
Following are some potentially-addressed benefits of ISP Hosting-
The biggest advantage of using an ISP is that you get the Internet services at your comfort at your premises with several service levels or neede as needed and then accordingly paying for it.
With an ISP in place, it is less open to hacking and also theft of personal information especially when you are using online banking services.
Most of the ISP offers fast Internet connectivity along with a high degree of availability or uptime of server with top-notched reliability.
ISPs provide a secured operating environment, giving high-quality protection against potential viruses. They also provide websites with the latest software patches to enhance the security of the website.
The Final Verdict
A web host could be used for uploading your website to the Internet and thereby making it available to all those who have an enabled Internet connection. There are a number of web hosting providers available and these can be located anywhere across the planet.
On the other hand, an Internet Service Provider is needed for establishing the connection between your system and the Internet. An Internet service provider may be a company serving only a local area and the number of available options is very limited.