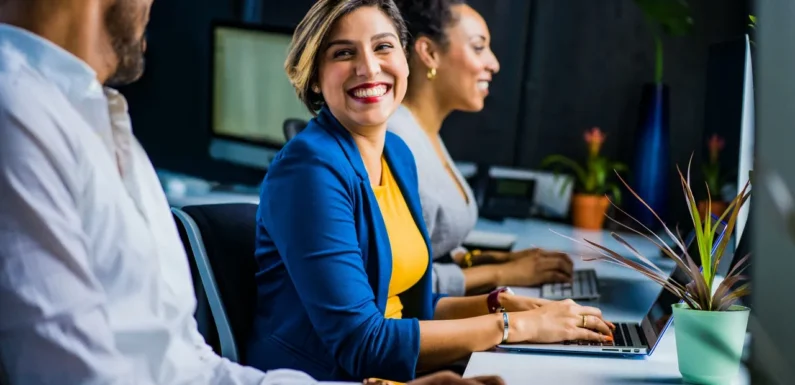 With over 1.88 billion websites on the internet, organically growing your business online can be tricky.
Organic business growth is all about optimizing your online content with the help of professional SEO services without investing in inorganic methods such as pay-per-click marketing techniques and keyword bidding.
Today, we're going to discuss a few ways through which you can ensure that your business grows organically.
1. Write Compelling Content
Google's primary focus is to offer its users with most relevant searches. Matching its goals organically is a good strategy. No matter what niche your brand or business might be in, hiring professional SEO service providers to write compelling content is essential if you want to rank on the first page of any search engine.
When any consumer searches for "the best XYZ business," your brand needs to appear on the top search. This can only happen if your online content is search engine optimized. You can use free keyword research tools such as Google auto-suggest to answer the most asked questions by consumers about your brand.
Your content should offer valuable insights to your consumers and answer all their questions. It should also be more valuable than the content any of your competitors is offering. You can also include graphics related to your services and products to make them more engaging and informative.
2. Use Semantic Keywords
Google decodes the words from the search query and the searcher's intent. That's where the use of semantic keywords comes in. They're the keywords that are related to the query that a user has looked for.
Most consumers don't search for just a single word. For example, if an individual is looking for a chimney inspector, they won't look up the word "Chimney." Instead, they'll search for the phrase "Chimney inspector" or "Chimney inspector near me." This helps them get the specific information they are looking for.
Professional SEO services can help you leverage these semantic keywords to your benefit. You can rank higher on search engine results by creating your content around these semantic keywords and answering the most asked questions by internet users. Try to publish detailed and in-depth content. Because if your content is of low quality and doesn't offer any valuable information than your competitor on the first page, then you won't be able to drive organic business growth.
3. Personalize Your Content With Long-Tail Keywords
When you start to drive business growth organically, it can be tough to successfully rank and compete in your niche immediately.
This is why another strategy that you can go for is using long-tail keywords in your content. A part of your targeted audience is always looking for something particular about the product or services you're providing. Frequently publishing diversified content with a compelling approach will gradually help you rise to the top. It'll also help boost your rankings on search engine result pages (SERPs).
A part of your target audience already knows what they want to buy, and they're serious about buying the product. So, why not provide them with valuable information? This will help build credibility around your brand, and consumers will also start to trust your brand. This is one of the most powerful long-term sales strategies your business might adopt.
Additionally, a happy customer is most likely to recommend your brand or business to a friend or family member after a positive interaction.
4. Leverage Social Media Platforms
You can use social media accounts such as Twitter, LinkedIn, Instagram, Quora, and others to direct your target audience to your website. But remember not to spam these platforms.
If enough users come to your website from these links, Google will recognize your business or brand as credible, practical, and relevant. You can also enable share buttons to allow users to share your content with others on the internet.
5. Start A Podcast
While writing blogs is an excellent way to attract consumers who enjoy reading the information, podcasts are another way to drive organic growth to your business. Currently, 62% of the US population listens to the podcast, and the number will only grow in future years.
This is because podcasts are a flexible and better alternative media that people can easily consume during their long morning commute to their workplace.
Starting a podcast will improve your brand visibility on different social media platforms and give your business a boost as well. You can use the title, the transcript, and even the show notes for keyword placement and adds links at the end that take a user to your blogs or the product page.
If you decide to start a podcast, have an Instagram account dedicated to promoting your podcast on the social platform. If you're looking for a pro tip, we suggest hiring SEO services. They won't only help you rank higher, but they'll also help you strategize content for your podcasts.
6. Nail Powerful Call To Action To Convert Leads To Sales
A powerful call to action is essential if you want to generate more online sales and grow your business organically. A CTA is one of the differentiators that helps a user identify valuable products from the rest. If your CTA adds value to your products and services, there's a high probability of converting your leads to sales.
While professional SEO services will help drive heavier traffic to your website, it's vital that you build a powerful CTA to help your consumer hang around for a little longer and keep coming back for more.
You can also add direct call widgets that direct your consumers call you with just a single click from their phone. Additionally, you can also ask them to sign up for your newsletter, where you can use coupons as leverage.