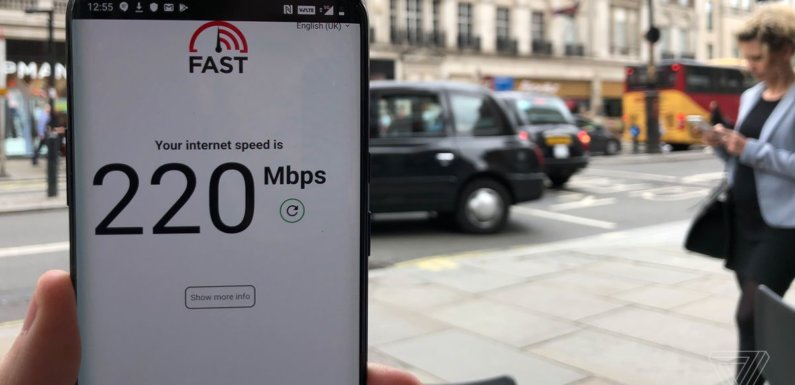 5G is one of the biggest stories in the tech world today. For the last few years, the anticipation of the next-generation cellular generation has reached pitch high. Amidst all this, the consumer for whose benefit the new technology is coming has no idea what's happening. Business owners still have many questions, even as the hype around 5G continues growing. The rollout in China and other countries has already started and it is time businesses started evaluating the impact 5G will have.
5G in Brief
Since the advent of internet technology, providers have embraced new technology to provide faster and more efficient connections. The current 4G/LTE cellular technology has served the world for some years.
The promise of a revolutionary age of faster internet has lurked in the background. New technologies such as IoT and products such as automated cars demand more efficient wireless connection. It is against this backdrop that new fifth-generation technology has arrived.
5G will replace fixed wireless as it is faster and more efficient. It is something its four precursors of wireless technology have failed to do. The new technology will allow transmission of zettabytes of data across systems and connected devices in a split-second.
Diverse technology and hardware have already emerged to leverage the benefits of 5G. These include smartphones such as the Motorola Moto Z3, Huawei Mate 30 Pro 5G, LG V50 ThinQ 5G the 5G Moto Mod, Samsung Galaxy S10 5G and ONEPLUS 7 PRO 5G among others.
Impact of 5G Technology on Businesses
Over the last two decades, there has been a raft of game-changing technologies aimed at business. From AI, machine learning to IoT, the list is endless. 5G technology promises to revolutionize the business sphere by facilitating such technologies. Here are some ways in which fifth-generation technology will impact businesses.
Enabling the Internet of Things (IoT)
The Internet of Things (IoT) has been a buzzword for some years now in the world of technology. It is now a reality as many internet-based systems can connect and work seamlessly. Slow and costly internet has always impeded businesses from fully embracing IoT. 5G will facilitate internet of things by providing a more efficient and cost-effective connection.
With 5G, businesses can affordably set up low-latency wireless networks and link multiple devices. Industry analysts project IoT devices will shoot to125 billion devices by 2030. From autonomous vehicles to smart homes, there's no limit to the power of IoT with this new cellular technology.
As a business owner, it is time to explore how to harness IoT. With a better wireless connection through 5G, it is now possible to unlock your business' potential.
Multi-Access Edge Computing
Many companies struggle with congested networks which hinders productivity. 5G technology will improve the availability of cloud-based network architecture such as Multi-Access Edge Computing. This technology decreases congestion over networks irrespective of the number of connected devices.
The infrastructure can also handle large data loads. Cloud-based networks are more secure and this solves one of the most pressing problems for modern businesses.
Remote Device Technology
5G's low latency allows businesses to innovate new automation ideas. Remote technology can help with some crucial tasks including hardware maintenance, asset tracking and logistics and industrial management. Fusing the 5G and remote device technology cuts the cost of operations and boosts productivity in business operations.
Enhanced Video Applications
Mobile technology has boosted video as the top business marketing tool. Today, businesses invest heavily in video production to reach a wider audience and boost visibility. 5G promises to push video applications to another level.
The increased speeds, low latency, and more bandwidth allow businesses to fully harness video technologies. Businesses will get more opportunities to use video across multiple channels such as email, social media, websites, digital billboards and more.
With 5G capability, virtual and augmented reality (VR & AR) which are only emerging will become commonplace. These are highly applicable in marketing and certain industries. In service industries, businesses will stream video content for customers to improve their shopping experience. 5G will help businesses push the boundaries when it comes to video applications.
Mobile to Become General Purpose Technology
Mobile technology has revolutionized communication over the last two decades. The entry of 5G will up the ante by making cellular technology general-purpose technology. There will no longer be a need for fixed technology as cellular connections will be cheaper and faster. Businesses will benefit from more efficient and affordable communication.
Final Thoughts
5G technology promises to revolutionize the world of business. More reliable and efficient communication systems will translate into better business performance. Businesses can unlock their potential by leveraging technologies such as IoT, virtual reality (VR) and augmented reality (AR), automation and much more.  Even as the rollout continues, there's consensus across industries that this technology is a game-changer. As a business owner, you have to prepare your business for 5G by first learning the opportunities it offers.