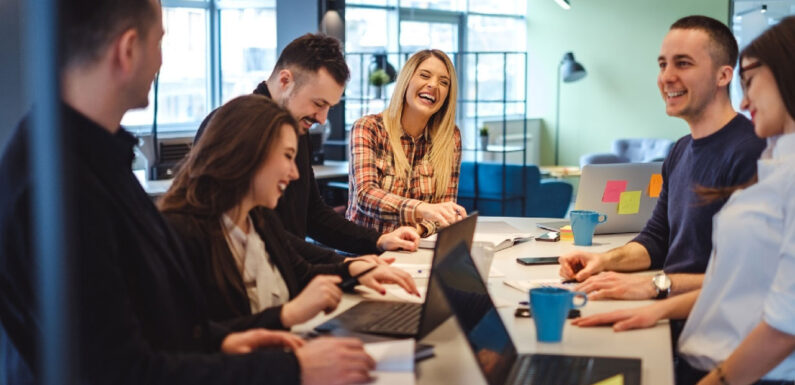 Voice search technology has revolutionized how people use the internet and their devices. With a simple "Hey, Google," the information you seek is delivered in mere seconds.
What exactly is voice search? Technically speaking, voice search is an approach of advanced technology using a voice command when searching on the internet or an application. You can use a smartphone, remote, speaker, or another device to perform a voice search command.
The humble beginnings of voice search technology are traced back to 1952. Bell laboratories created an artificial intelligence named "Audrey." This invention was groundbreaking at the time, possessing the ability to understand a selection of words in the English language and the capabilities to recognize digits from 0 to 9 with great accuracy.
Since then, voice search technology only grew in popularity as technological advancements went above and beyond with the turn of the century. Many are still impressed with this technology and the strides it can take moving forward.
Let us dive deeper into the potential of how marketers can leverage and prepare for this technology, and the role the voice search revolution will play in the future of digital marketing.
How Voice Search Works
When an individual asks a question to their voice-assistant-enabled device, voice search technology reads the results from the data in the featured snippet found in search engines like Google. Being highlighted on a search engine's featured snippets section can prove to be beneficial for business-to-business companies.
Suppose a search engine's algorithm pulls up your company's featured snippet. In that case, its SEO ranking improves, and you become more visible online, which is critical in the development and growth of your brand.
With voice becoming a prominent search technology, enterprises should optimize and calibrate their businesses to heavily incorporate voice search technology and make the most of its ever-growing popularity and usage. Let's discuss some ways your company can capitalize on the potential of voice search technology.
How to Prepare Your Digital Marketing Strategies for Voice Search
Be mobile-friendly
The first step towards optimizing voice search technology is to ensure all content is prepared for mobile devices. These days, many people utilize smartphones to seek answers, with 50% of all web queries made using voice search in 2020. If your website is not optimized for mobile, most individuals will click out and search for answers elsewhere.
This does not bode well for digital marketers and their websites. Google may deem your company's website as not worthy of ranking and will affect both voice and traditional search queries.
Understand customer and device behavior
Voice search algorithms utilize data, location, and several other data points to comprehend search context. Digital marketers must identify and understand their consumers' search behavior to help with optimizing their voice search technology efforts.
With the help of real-time data and research, marketers can analyze consumer insights to assist them in understanding voice search usage and the types of voice-enabled devices their consumers often use.
Increased focus on conversational and concise content
Keyword stuffing is no longer viable as SEO techniques have become more sophisticated. People are likely to ask precise queries using complete sentences. Authenticity, natural language use, and valuable content can enhance your company's visibility, especially in voice search technology.
When people search using voice search technology, voice search inputs the query as to how people speak naturally compared to typing queries into search engines. Your content should mirror the conversational way people ask voice assistants questions. Write as you talk; your content should be concise, tell a compelling narrative, and offer solutions to consumers' needs.
Create pages that answer frequently asked questions (FAQs)
Most voice search queries typically start by asking "Who," "What" When," "Where," "Why," and "How." These types of questions look for answers that fulfil an immediate need. Knowing your customers' common questions about a product or service will aid you in tailoring your content to supplement answers to these types of queries.
Improving the user experience is the primary goal of devising these pages, and supplementing valuable content will help you meet those goals. Answering people's queries help solve their pain points and enhance their overall satisfaction with your service. If your company excels in this aspect, it gives you an excellent opportunity to rank higher.
Utilize Structured data
If you're curious how your devices identify specific pieces of information you need from long forms of data, the answer is structured data. Search engines home in on factors like page relevance and position in their search results. Digital marketing companies can leverage these additional factors to continuously optimize their content for better visibility in search engines.
The Future is Voice Search Technology
Voice search technology has innovated the way people search for information. Voice search is on the rise, and it would be counter-intuitive not to capitalize on the opportunity. Fortunately, most search engines have responded well and made critical updates to their algorithm.
As search engines cater to more technological advancements like voice search, digital marketing companies will need to adapt and thrive to keep up with the competition. Expect this trend to become the norm as the world continually shifts to a more digital-centric society.
Voice search technology is no longer an option but a viable solution for digital marketing companies to grow organic traffic. However, realizing the multitude of benefits of this technological advancement is not enough for enterprises. Formulating concrete actions is critical to utilize this method. It's essential to balance searcher intent and user experience to capitalize on this advancement fully.