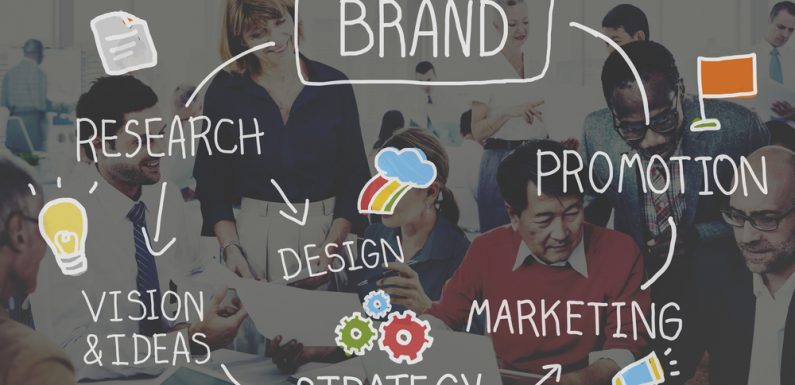 In an era of digital marketing, it's easy to conclude that traditional promotional products are no longer relevant. Unless it goes onto social media, into a blog or on a website, it serves no purpose, right?
Well, not quite. Marketing to consumers today requires a mix of digital and old-school techniques if you want to reach the greatest possible audience for your products or services. As long as people, not robots, make the purchasing decisions, there will always be a place for both.
The key to success is to create the perfect mix. Today's consumers have more information at their fingertips than ever before. They've learned to tune out the constant barrage of advertising all around them. It takes more to influence their buying habits than just offering them an imprinted pen or cheap calendar. But chosen wisely, promotional products can work together with your digital marketing efforts to increase your bottom line.
The First Step
The most important aspect of any marketing effort is to know who your customer is. Let's say you're trying to sell a new product to consumers. Are you trying to sell it to men in their 20s, women in their 40s, or both? Your answer to that question will determine which marketing channels you need to use. You're not likely to succeed with both groups in only one channel. They're going to respond to different things.
Once you determine your target audience, consider which marketing channels are the best way to reach them. Then go with a coordinated approach of both digital and traditional channels.
Bear in mind that millennials are now the largest bloc of consumers in the marketplace, surpassing both Generation X and Baby Boomers. What worked for previous generations won't necessarily work with them. Millennials aren't likely to be your entire target, but they're certainly the largest single segment of it.
Studies have show that millennials don't respond positively to hard sell tactics and traditional advertising. They want more of a two-way interactive relationship with brands than previous generations.
Of course, it's folly to generalize about millennials (or Baby Boomers, or Gen X) as one giant demographic. No matter the age, parents are going to react differently than non-parents, homeowners differently than renters, singles differently than married people, and so on. Once again, the key is to know your target audience.
Having said that, we can make some generalizations about millennial preferences. Their approach to brand loyalty and quality are chief among them.
Quality Matters
It's undeniable that brand recognition and brand loyalty are more important today than ever before. When it comes to designer jeans, electronic products and many others, some brands command almost fanatical loyalty. Use that loyalty to sell your product as well! Pair your brand with say, Yeti™, RTIC™ or other premium insulated drinkware, for example. Have your brand printed on the travel mug.
It's important to realize that it's not really about the product – it's about the perception of quality. Private label custom travel mugs can be just as effective, at a lower cost to you – IF the quality is equivalent to the name-brand design. The key is to align with a quality product. Cheap junk won't cut it any more. Poorly designed, badly made products will just get tossed in the trash.
The same holds true for apparel. If you use custom printed shirts, don't shop for the cheapest, thinnest no-name shirts on the market. Go with a quality brand such as Hanes or Under Armour. The brand is known to your audience, and once again, the perception of quality, whether on tee shirts or custom polos, will reflect favorably on your brand.
Think Outside the Same Old (Tired, Boring) Box.
There's plenty of room for traditional products such as custom pens. The secret is to offer something more, not just the same old thing. Offer a pen with a unique finish — wood grain, or even better, real wood. Have a tablet/phone stylus built in. The best bet is to move upscale a bit. The old 16-cent stick ballpoint will go into the trash. A higher quality roller ball with a stylus will go into the pocket.
If your budget is limited and you must go for a less expensive product, make sure it's one with visual appeal. Go for bold colors and a minimalist look. In the age of decluttering, make sure your giveaways "spark joy" in the recipient.
Many companies are discovering that custom coins are valuable in promoting their brand. Available in a wide range of finishes, shapes and sizes, they're an excellent product for recognizing company achievements, or as a thank-you gift to good customers. They can be imprinted with virtually any design. Their classic good looks and solid feel mean they'll be kept and displayed for years.
If you want an upscale product for high-value customers, consider custom umbrellas. Available in sizes from pocket- to golf-sized, they offer a large space for your logo and brand. They have another important factor as well – usefulness to the recipient.
Useful Matters
One of the biggest factors in whether someone keeps a promotional product is its degree of usefulness to them. Give people something they can use, and they'll perceive greater value in it. Some of the most useful items you can offer today include USB drives, power blocks and Bluetooth speakers. Have them imprinted with your brand or logo and you have something people will actually use and appreciate. That's going to create a positive image for your brand on an ongoing basis.
What about custom lanyards? They're not the most exciting product in the world. But they are useful. Go to any convention or trade show, and you'll see people wearing flimsy, easily lost clip-on badge holders with their show I.D. or credentials. Give away lanyards printed with your brand and contact info at your booth. You've just given potential customers a handy way to wear those I.D. badges. Every person wearing your logo around their neck also increases your visibility.
Another product that works well at trade shows is custom tote bags. We've all been to trade expos where we pick up tons of samples, product info sheets and other items. Give folks a convenient way to carry those things, with your logo printed big and bold on the sides. As attendees see them, more and more will make their way to your booth to claim one for themselves. You've just increased your brand awareness to potential buyers!
Remember, quality is a must, even with inexpensive items. Don't let your image be defined by the lowest price product you can buy. It's easy to find lanyards and tote bags that don't cost much, but look and feel like high quality items. That perception is critical to the success of any promotional product today.
Consider whether you would give the promotional item you're considering to someone who's personally important to you. Would you give it to a close friend or family member? If the quality isn't good enough for them, it's going to be too low for your intended audience as well.
Seasonal Items Shine
Seasonal items can be great promotional gifts. If well made (see above), custom Christmas ornaments can be a fun gift for valued customers and staff alike. Mini flashlights with your logo on them can be great stocking stuffers. Ice scrapers are low-cost, but are sure to be appreciated in cold-weather states.
Tread carefully with seasonal gifts of food and drink. Although popular and well-meaning, they can cause issues. Pork products and alcohol, for example are prohibited by some religious faiths. Nuts, chocolate and other items can be a problem for people with allergies. If you're confident the recipient will appreciate and be able to enjoy the gift, go ahead and send it.
Summer items can be winners too. Promotional sunglasses with your logo on the earpieces are fun and fashionable, and won't break the bank. Custom sand pails and shovels are a lighthearted addition to any beach trip. Once again, don't forget custom insulated tumblers. They make terrific employee recognition rewards and incentives.
Want to move upscale with your summer promos? How about custom printed folding chairs? They're well-suited for a day at the beach or an evening at the concert on the lawn. Get them imprinted with your logo in big, bright letters on the back. These are ideal for outside contests, in-house achievement awards and trade show contest giveaways.
A reputable promotional products supplier can advise you on which products will work best for your marketing plan and your organization's specific needs. They'll help you select the items that are right for your business, and help you avoid the wrong ones.
Choose a company with a solid track record of satisfied customers and you won't go wrong. Be sure they stand behind every product they sell, and aren't afraid to say so. Build a relationship with them and they will be invested in your success, not just their own.
Ultimately, any promotional product or concept can only succeed if it's well-planned. Have an objective in mind before you commit to any marketing channel or product. You'll only get to where you need to be if you know where you want to end up.
When it comes to marketing, it takes a combined effort in today's marketplace. Promotional products alone are not enough. Neither is digital marketing by itself. But a coordinated effort to combine the best aspects of both can ensure your business or organization has the brand recognition to succeed.
Custom Center, based in Florida, is a full-line promotional product provider. We offer more than 800,000 custom items worldwide. We specialize in apparel, lanyards, lapel pins, trading pins, embroidered patches, custom coins, and wristbands.