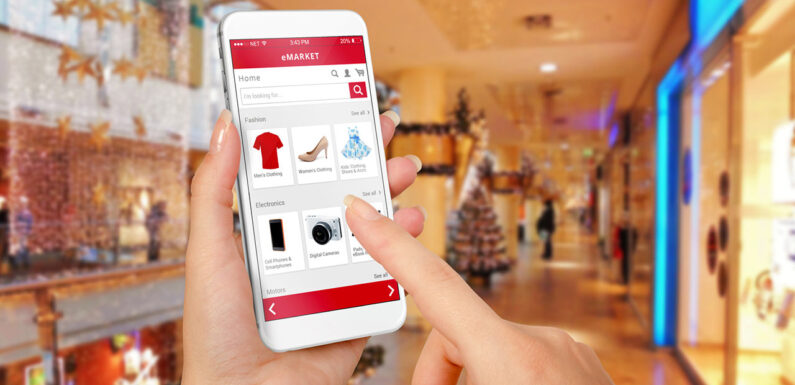 All leading eCommerce stores like Amazon, eBay, etc., are multi-vendor marketplaces. Multi-vendor marketplaces have grown in popularity and have become a need to increase the customer base.
Before building a multi-vendor marketplace, one needs to consider the following things:
Needs of the Target Audience
The first and foremost thing that one needs to consider before building a multi-vendor marketplace is the needs of the target audience. Consider the demands of the audience, the issues that they are facing, and what features can help them have a better experience. You can also make use of surveys and interviews to determine the preferences of your target audience.
Features of the App
One needs to decide upon the features that can enhance user experience and provide customers with convenience. Important features of a multi-vendor marketplace app include signup and login, search bar, cart, payment methods, real-time order tracking, ratings and reviews, help and support, etc. You can also add schedule delivery and no-contact delivery options to the app.
UI/UX of the Marketplace App
There is no denying that a multi-vendor marketplace with exceptional UI/UX is preferred by users. One needs to take care of color palettes, page transitions, and other design elements.
Minimum Viable Product
Minimum Viable Product (MVP) is a product with just enough features required for it to work. With MVP, businesses put their products to the test. For the multi-vendor marketplace, selected users are given MVP, and their feedback is taken. It helps the business to know what users love about the product and what they don't like; it helps the business to improve their product before launching it for the end-users.
Quality Testing
No matter how skilled developers you hire to build the multi-vendor marketplace app, there will always be flaws. Usability, responsiveness, etc., must be tested to ensure the app is up to the mark and doesn't contain any bugs. The step allows fixing any issues with the app.
App Marketing
Marketing is important and can't be ignored. Even before the completion of your product, you can start the marketing part. Social media, selected websites, press releases, etc., are a great way to promote your multi-vendor marketplace app. It will help you to increase people's interest in the app. After the launch of the app, the market should be taken to the next level.
While Building a Multi-vendor Marketplace app, one must avoid the following mistakes:
Lack of Communication
Communication is the most important thing when you hire developers or an agency to build a marketplace app for you. When you maintain contact with project participants, you know how much is covered, what the problems are, what measures are taken by the team to overcome them, and so on.
Missed Deadlines
When you have decided on a launch date, you can't afford to miss deadlines. You don't want to wait for months to launch your product; hence, it becomes important to communicate your requirements in advance and ensure everything is in order.
Lack of Documentation
Many people commit the mistake of documenting. It's beneficial to document the app infrastructure to ensure nothing is overlooked. Documentation helps new developers entering the project to understand the project easily.
How Much Time Does It Take to Develop a Multi-vendor Marketplace App?
Typically, it takes at least six months to develop a multi-vendor marketplace app. The time also depends upon the company you select, the number of developers working on the project, the features chosen, and so on. There are ready-to-use marketplace apps available that help you launch your product in record time, and on top of that, these solutions can be customized as per the unique needs of a business. You can decide the one that meets your needs. It is advisable to do thorough research and ask for a portfolio before finalizing an app development firm for your project.
Wrapping Up
A multi-vendor marketplace app is a great way to connect vendors with customers. Many big players in different industries utilize multi-vendor marketplace apps and generate huge revenue. Before starting to develop your marketplace app, ensure that you understand the needs of the audience and provide them with an interactive platform.