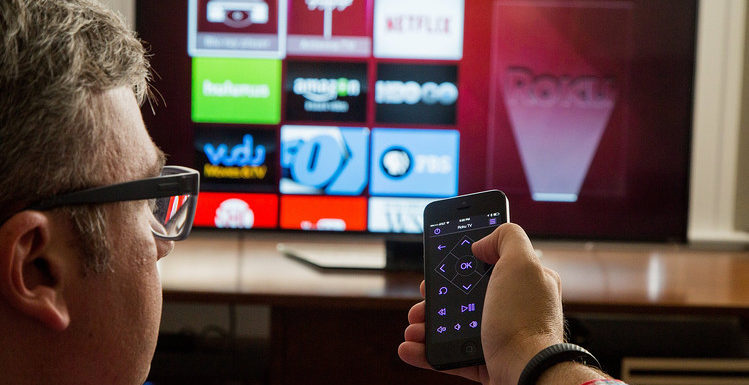 There are numerous ways to watch online content on TV such as via pre-installed apps, games system, Blu-ray player, etc. But the content you will find in these streaming services is very limited or maybe it does not match with your requirement. In such situation, plugging your Television set with the latest streaming devices of 2018 is definitely the best idea. If you do not know about this gem then do not worry. In this blog, we will discuss everything about streaming players which you need to know to enhance your TV viewing experience.
Before we dive into it, let's start with what exactly is streaming media devices or players.
What is Streaming Media Player?
A Streaming Media Player provides a perfect interface between your TV set and the internet and allows users to stream thousands of movies, TV shows, and other digital media content via streaming services. This device needs few mediums to make a proper connection with TV sets such as video (HDMI/Composite), audio (RCA/ Digital), and Ethernet networking jacks.
However, with the advancement of technology, there are some streaming players which have some outstanding built-in features like Wi-Fi connections or highly-advanced remote control.
There are the plethora of streaming players available in the marketplace including, Roku, Apple, Android, Nvidia, Google Chromecast, etc. the main motto of these devices is same that's: providing the unlimited digital media content to the user but the functionality and features are completely different from one another.  So, let's discuss them one by one it will make easy for you to select the one which suited you best.
Roku Streaming Stick +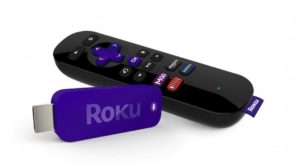 This device was released last year and it is available on numerous online stores at the price of $70. This gamer is considered as the most feature-rich device because this tiny USB-like device is extremely light-weighted, portable, compatible with every TV set which has HDMI or USB port, it provides 4K HDR videos and Dolby Atoms Audio.
In one word Roku Streaming Stick + brings cinematic-feature in your big screen. You can watch multifarious Roku channels in it including Netflix, Hulu, Vudu, Amazon Prime, HBO, Pandora, and more.
Apart from this, a Roku user can also enjoy some other features like private listening, voice search, organize channels in one place, add private channels, screen mirroring, and more. Binge-watch your favorite channel with this amazing device.
Apple TV 4K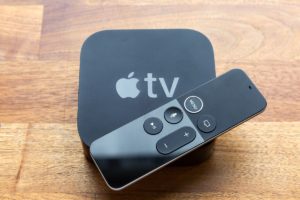 Apple TV 4K is designed to enhance the TV viewing experience based on the competences of 4K TV. This streaming player supports mainly three types of display formats such as 4K Standard Dynamic Range (SDR), 4K High Dynamic Range (HDR),  and 4K Dolby Vision. This device works superbly fast with its A10X Fusion processor.
If you are using Apple devices like iPhone, iPod, Apple Laptops then you can directly copy the login details directly to the Apple TV, which ultimately saves your crucial time.
Apart from this, if you are using Apple's third or fourth generation Apple TV, then it will automatically synchronize your previous TV OS layout to provide a better streaming experience.
Amazon Fire TV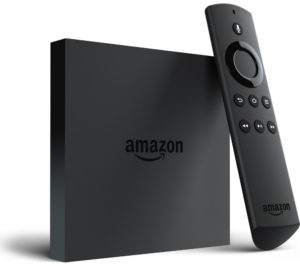 This streaming media player enables you to watch digital content such as movies, music, games, TV Shows, etc. in your TV screen or Home theatre via different internet services with the help of the web. Amazon Fire is available in two models: First is, The Fire TV Box which supports HDR video and 4K Ultra HD. Second is, The Fire TV Stick, this player supports 1080 pixel resolution video.
By plugging this device with your Television set you can watch most popular apps/channels such as Netflix, Sling TV, Disney, ESPN, PBS, History, HBO GO, Vudu, Hulu, and more. But only buying an Amazon Fire TV is not enough to stream all your favourite channels, you have to make a reliable account the provide the channels (paid or free) or subscribe to cable/satellite package that permits you to access content from the specific network via the Amazon Fire TV.
NVIDIA SHIELD TV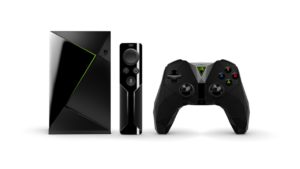 If you are fond of playing video games then plugging this streaming player with your TV can 10 times increase your gaming experience? This device works phenomenally great for both as a gaming console and as a streaming device. Apart from watching multifarious apps like YouTube, Amazon Prime, Hulu, Vudu, you can download 4K high-definition games directly from the GeForce Now Program. Amazing no? So, quench your thirst for playing a video game with Nvidia Shield TV.
These are the latest streaming player of 2018 which is easily available in the marketplace. Choosing the right one will definitely provide highest-quality content through the internet directly to your TV. Before cracking any deal, first, make sure that the streaming player you select providing all the expected benefits and features or not. I hope the above information will help you to find the best one.