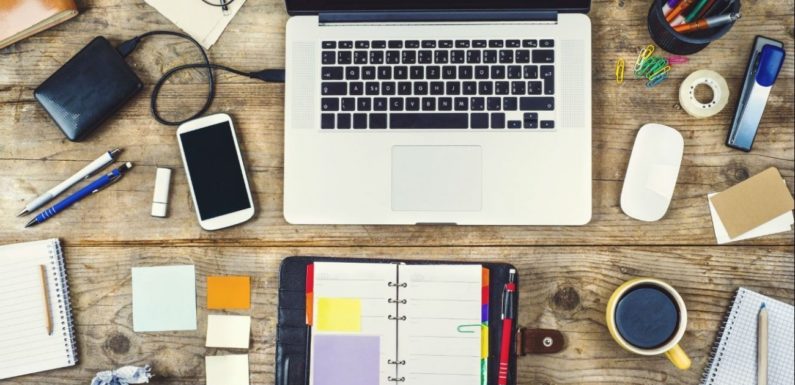 With Mother's Day behind us, it's time to start thinking ahead to Father's Day. This year, Father's Day falls on June 17, and if you haven't figured out the perfect gift for your dad yet, you've come to the right place.
Here is a list of 13 cool gadgets for Father's Day any dad would love to have!
1. Biolite PowerLite Mini ($44.95, Amazon)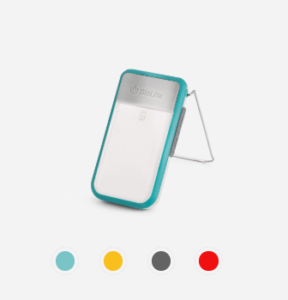 If Dad loves the outdoors, or just likes to have a bright LED light handy for jobs around the house, the PowerLite Mini is a great choice. It provides 135 lumens of light, has a rechargeable battery and can last for up to 52 hours on low. It also doubles as a backup charger for his smartphone.
2. Logitech K380 Multi-device Bluetooth Keyboard ($32.27, Amazon)
You might have grown up with a touchscreen in your hand, but Dad probably hates trying to text on one of those tiny keyboards. This portable Bluetooth keyboard pairs easily with multiple devices and makes it easier to type on anything compatible with Bluetooth.
3. DJI Spark Drone (DJI, $399)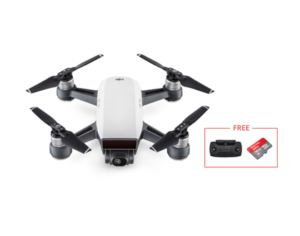 As fun as drones are, learning how to fly them can be an expensive exercise. Instead of fighting with a remote control, why not wave your hands around?
The DJI Spark Drone allows Dad to use hand gestures to control the flight of the drone. It also comes with a 1080p, 30-frames-per-second HD camera, so you know he'll be using it to take great video of every upcoming family event.
4. Hydra SmartBottle ($59.99, ThinkGeek)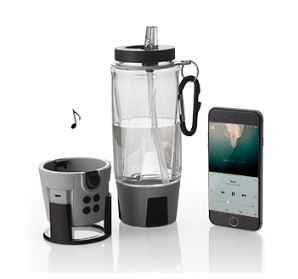 Making sure Dad stays hydrated can be a chore. Why not make it fun with the Hydra SmartBottle?
Not only does it hold 20 ounces of whatever liquid you want to drink at a time, it doubles as a phone charger, lantern and Bluetooth speaker for playing music or use as a speakerphone add-on. Plus, it comes with access to a free app to make sure Dad is drinking enough water.
5. Amazon Echo ($99.99, Amazon) or Echo Dot ($49.99, Amazon)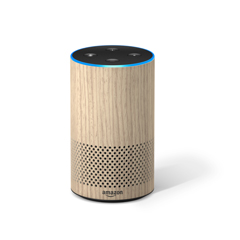 If your Dad hasn't already invited Alexa into his home, this Father's Day is the perfect opportunity to hook him up with an Amazon Echo or Echo Dot.
The Echo has more functionality than the Dot does, but both give Dad access to Alexa, Amazon's virtual assistant, who can play music, read the news or control his smart appliances — once he gets some. Maybe next Father's Day.
6. Worx Landroid Robotic Lawn Mower ($910.21, Amazon)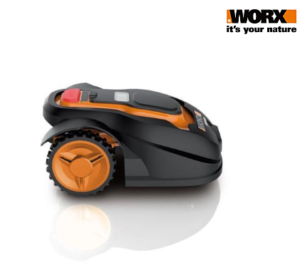 Is your dad obsessed with having the perfectly manicured lawn? Or does he love playing with remote-controlled toys?
The Worx Android is a Roomba for the lawn — Robotic lawn mowers can mow up to a quarter-acre on a single charge, and automatically returns to its dock to recharge or if it senses rain. If you've got a small lawn that doesn't have elevation changes of more than 20 degrees, this can be a thoughtful Father's Day gift — but you might want to get everyone to pitch in, because it's a pricier option.
7. GoPro HERO6 Black Action Camera ($392.22, Amazon)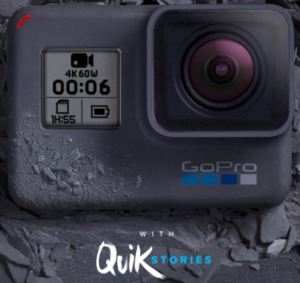 You can't go wrong with a GoPro, and this super-easy-to-operate sport camera will be the perfect gift for any dad — even the one who still can't figure out how to program the DVR. It can record 4k video at 60 frames per second, it's small enough that you can attach it to a drone or a helmet and it takes killer slow-motion video.
8. Prynt Pocket Instant Photo Printer for iPhone ($149.99, Amazon)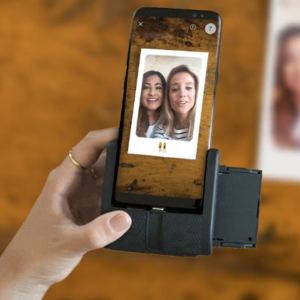 Does your dad have an iPhone, but absolutely hates the hassle of trying to print the pictures he's taken with it?
This handy little phone add-on lets you print 2" x 3" photos directly from your phone. It only works with iPhones — sorry, Android dads — but it has one additional neat little trick: It lets you "embed" videos in your photos. If you hover over the photo with an iPhone, the video clip will play!
9. Braun Series 7 Electric Foil Shaver ($169.97, Amazon)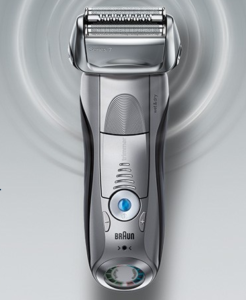 If Dad's been shaving his facial hair with the same tired, dull, old razor, it's time for an upgrade. The Braun Series 7 Electric Foil Shaver is a smart razor — not only does it get the job done faster, it reads and adapts to Dad's beard. No more too-close shaves or having to shave it all off because he accidentally trimmed one side shorter than the other.
10. Huckberry Electric Toothbrush ($52.99, Huckberry)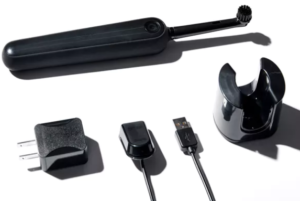 No, we're not saying Dad has bad breath, but a nice electric toothbrush can be a thoughtful gift. Think of it as saying "I care about you because I care about your oral health." Ok, it's kind of corny, but this fantastic electric toothbrush, which comes with a 6-month supply of brush heads, more than makes up for it.
11. Away Carry-On Suitcase ($225, Away Travel)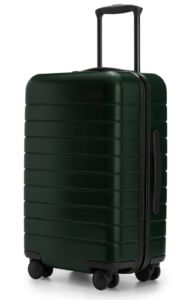 If Dad travels a lot, he knows trying to find an outlet to charge a phone or laptop in the airport can be a nightmare. Instead, opt for a smart suitcase with a charging pack that can power most mobile devices.
It's TSA-compliant — the battery is fully ejectable, so if you need to check your bag instead of taking it as a carry-on, you can just remove the battery and carry it with you.
12. ETape Digital Tape Measure ($26.97, Amazon)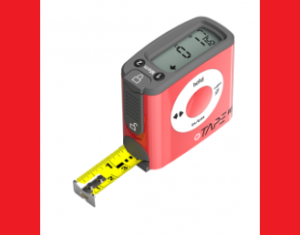 If your dad is handy, he can always use new tools. This digital tape measure takes the guesswork out of measuring, with an easy-to-read digital screen that will tell Dad exactly how far he's measuring. If you're looking for a great Father's Day gift that won't break the bank, this digital tape measure might just measure up.
13. Fitbit Ionic Smartwatch ($287.50, Amazon)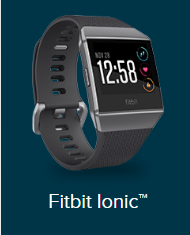 Whether your dad is a bodybuilder or is just trying to get fit, the Fitbit Ionic Smartwatch can help him track his steps, his heart rate and even give him guided workouts. It's even completely waterproof, so if swimming and fishing are more your dad's speed, you won't have to worry about it taking a dip and getting ruined. It's more expensive than your average Fitbit, but it's got plenty of bells and whistles to make it worth every penny — you might even want one for yourself!
These gifts are perfect for all sorts of dads, from the fitness enthusiast to the tech aficionado. No matter what you get Dad this year, though, just remember it's the thought that counts.