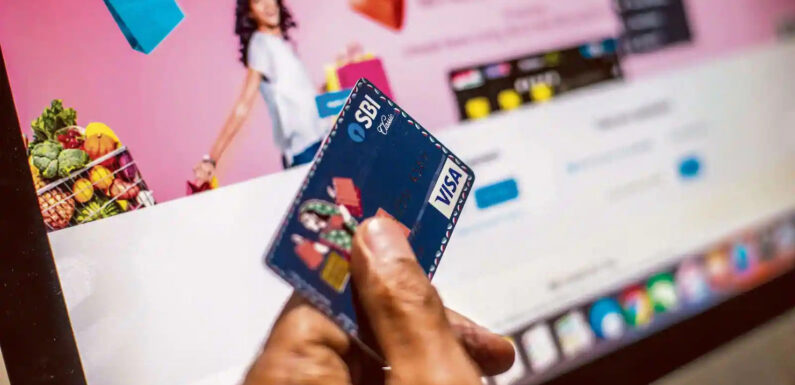 Individual users can choose from a variety of credit cards offered by the State Bank of India. Travel, shopping, dining, and other activities are all rewarded with SBI cards. You can also get cashback and reduced interest rates, among other things. If you're in the market for a new credit card, compare the features and perks of SBI credit cards to choose the one that's right for you.
Features & Benefits of SBI Elite Credit Card
The SBI Elite Credit Card is a premium credit card that offers perks in a variety of areas, including travel, shopping, movies, and more. This credit card, which has a rather high annual charge of Rs. 4,999 lavishly rewards its members. The card also comes with a free membership to Club Vistara and access to the Priority Pass Program. SBI Elite Card is a very rewarding card, especially if you are a large spender, with a reward rate of 2.5 per cent.
#1 e-gift ticket worth Rs. 5,000 as a welcome present
The SBI Elite Credit Card has a Rs. 4,999 membership fee, but the entire sum is returned in the form of an Rs. 5,000 welcome gift certificate. Within 15 days of paying your annual fee, you will receive an SMS containing e-voucher alternatives to pick from. Within five days of receiving your request, an e-voucher will be given to your registered mobile number/email ID.
#2 Every year, free cinema tickets worth Rs. 6,000 are given away
Every year, SBI Elite Card members receive cinema vouchers worth rupees six thousand. Every year, the transaction will be valid on at least two tickets per booking, with a maximum benefit of Rs. 250 per ticket. In addition, all transactions will be subject to a convenience fee.
#3 All of your purchases will earn you ELITE Rewards
SBI Elite Card is a great card to have, especially if you're a frequent shopper.
#4 Rewarding Milestones
Get up to 50,000 Bonus Reward Points per year, which is worth Rs. 12,500.
Features & Benefits of SBI Prime Credit Card
The SBI PRIME Card is one of the highest-end credit cards available in India. It provides you with a slew of rewards points and discounts, making it true to its name. Exclusive PRIME advantages, milestone benefits, complimentary Club Vistara membership, airport lounge access, premium security, and more are all included with the SBI PRIME Credit Card.
a.) e-Gift Vouchers
Get Rs. 3000 in thrilling welcome e-gift coupons.
b.) PRIME Advantages
You will receive 20 SBI PRIME Credit Card Reward Points for every Rs. 100 spent on standing instructions for utility bill payments. This earning will be capped at 3,000 SBI PRIME Credit Card Reward Points per month.
c.) Benefits of Milestones
If you spend Rs. 50,000 in a calendar quarter, you'll get an Rs. 1,000 Pizza Hut e-Voucher.
d.) Access to the Airport Lounge
Enjoy four complimentary trips to International Priority Pass Lounges outside of India every calendar year and eight complimentary visits to Domestic VISA/Mastercard Lounges anywhere in India per calendar year.
Wrapping Up
Finserv MARKETS offers some of the best rewards on SBI Credit Cards. Apply for credit cards online at Finserv MARKETS and enjoy rewards and incentives from your favorite companies.