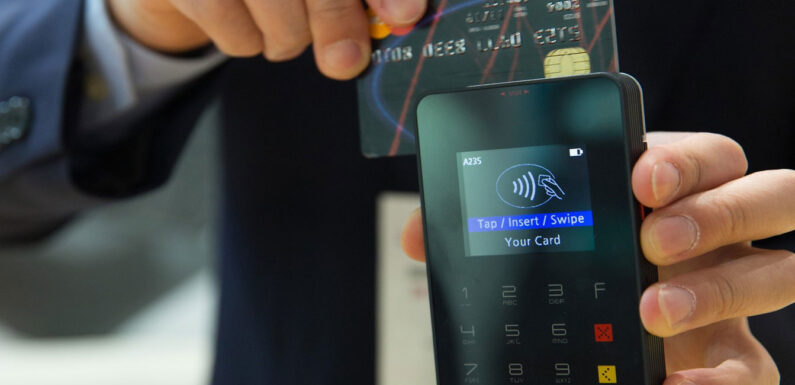 A business credit card can add speed and convenience to your daily operations. It is one of the pieces of technology that you can use to power your business today. But then, you need to know how such a card can help simplify the management of your business.
This article will look into business areas that business credit cards can help you improve. It will explain why you should replace checks, cash, etc., with credit card payments. Read on to find out how credit cards can propel your business to reach its maximum potential.
Let's get started.
1. Increases Transaction Speeds
As mentioned before, credit cards bring about speed and convenience in a business. If you run a business, you have a lot to do every day. Saving time on some tasks and putting it in others can help you reach your goals much easier. And, one area you can save time is in transacting.
With a business card, you can transact with suppliers and other businesses from the comfort of your office. Credit cards allow you to transact in real-time, unlike checks that require mailing. All you need to experience this convenience is your phone or computer and an internet connection.
In the end, you can cut a significant amount of time with a business credit card. This will make it easier to finish daily work that never seems to end for business owners.
2. Increases Brand Promotion
Credit cards give businesses opportunities to market their brands. Once you apply for a credit card, your business name will get printed on it. People will see your business name everywhere you use your card, which will help market your brand and increase your audience.
Your business can also earn as a credit repair affiliate once it amasses a large audience. Credit repair companies are usually on the lookout for companies that can market them. Using your credit card to promote your brand can help increase your audience and get you into advertising.
All you need to become a credit affiliate is credibility in your industry and a big audience. This will prove to credit repair companies that you can offer the value they need.
3. Makes Expense Tracking Easier
Another reason to have a business credit card is that it helps with expense tracking. One way to ensure that you're using business finances properly is by tracking your spending. Most credit cards come already configured with expense monitoring features to help you keep records.
This makes it easier to correct your company's fiscal health in case of any issues. Expense tracking helps you know areas that require improvements. From there, you can develop a strategy that will get your business to good books or hire a credit repair expert to help you.
Keeping up with your business credit can be tricky without a credit card. If you have a large volume of transactions, tracking them can be daunting. It will make it easier to recognize issues in your spending.
4. Helps You Track Business Growth
Something else you can do with a business credit card is to track your growth. Businesses change in size and scope, but it may not be easy to notice. But then, it can be easier to track your business's growth if you have the right tools and business credit cards are the best you can use.
As mentioned before, business credit cards help monitor expenses. They can store data from months and years, which makes it easier to recognize growth over time. This business growth track record makes it easier for your business to access credit in the future.
5. Improves Business Cash Flow
Business credit cards give you money to spend on goods and services. If you work with a reliable card provider, it allows you to increase your cash flow. This is mainly by allowing you flexible payments and giving you up to 30-days of float for your daily expenses.
Most cards with flexible payment options allow businesses between 60 – 90 days. This is an interest-free period during which you can make flexible payments. In the end, this frees up more cash that you can put into running other aspects of your business.
6. Helps Save Money for Your Business
You can save a lot of money when using a business credit card. Most cards offer rewards and discounts that you can use for different kinds of transactions. You can, for instance, use these rewards in airline or hotel bookings for your employees when they're out on business trips.
The money that these rewards save you here and there can get to significant amounts. In the end, it will increase your business's cash flow. Also, it could impact your business's financial position in the long term. But then, you'll need to find a credit card with the best rewards.
7. Controls Employee Spending
Business credit cards allow you more convenience than personal cards. First, you can apply for multiple cards and issue every employee with one. This is one of the best ways to increase productivity. Unlike when using one card, this option ensures your business runs in your absence.
But then, this could also come with downsides like poor spending. Well, you can curb this by setting spending limits for every card to ensure that you do not take too much credit. It will ensure your team spends but carefully not to reach their limits before its time to.
In general, a credit card for every employee empowers your team. It also impacts your growth, helping your business reach its potential.
Conclusion
Those are the main benefits of using business credit cards. But it is worth mentioning that you have a massive role to play as a business owner. Otherwise, your business may not enjoy the benefits of credit cards. For instance, you need to find a credit card that will meet your business needs.
When researching, look for one that guarantees you the best in rates, rewards, and features. Also, you'll need to be responsible when using the card. All these will make it easier to enjoy the full benefits that accrue to a business that uses a credit card.