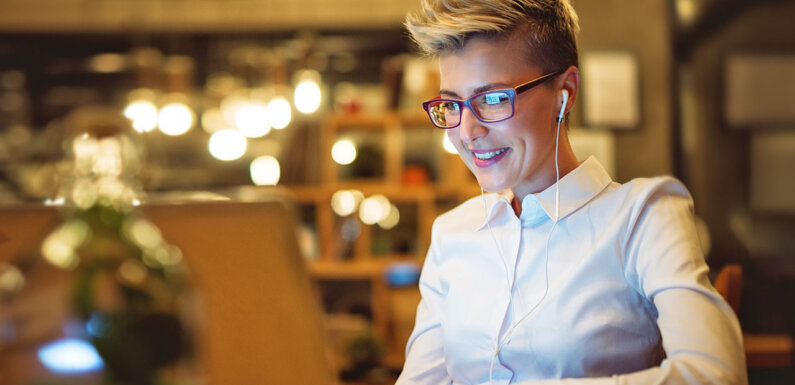 What is an eLearning platform? Along with the rapid advancement of technology in our lives and the unbeatable specialized solutions evolving in the eLearning area, an LMS or Learning Management System can no longer be considered as a stand-alone system, rather it has become more of a vital part of an unending digital ecosystem.
By integrating tools or applications that you have already used or want to use, you can acquire the foremost efficiency and value from your LMS. Working with the system your users are familiar with, undoubtedly enhances the user interface and ultimately provides a better user experience and engagement.
Integrating LMS not only decreases manual tasks, save time, and proffer magnified depth of reports. The more the integrations are, the better for the eLearning platform purposes.
So let's get into the top and essential integrations that you must have in your learning management system to gain a better development process and learning experience.
eLearning Platform Integrations
Webinar Integration
While you are on your way to deliver courses including webinar sessions, it becomes important to have access to all the data in one system. You can easily integrate tools like Adobe Connect, GoToMeeting, WebEx, Zoom, etc. into your LMS. These tools provide preeminent solutions for virtual classrooms by dynamic online learning experiences.
Whether you want to schedule training or register attendees, webinar integration makes the work much easier. And don't worry because integrating such webinar tools is not as hard as you had imagined. All that you need to do is go to the settings page of your LMS and there will be an option for Webinar Integration and choose one of the tools and add them.
API
Application Programming Interface or API offers an interface that allows developers to interact with programs and applications. It acts as an intermediary between two applicants and the way they should interact with each other.
By using an API Integrated LMS, you can easily create an authoring tool concluded course that can be hosted as a separate LMS such as Tin Can API. Besides, each API has a set of credentials called keys that are the same as username or password allowing developers to use API interact with LMS data. It helps you in speeding up the process by automating manual steps that are extremely time-consuming.
Email Integration
How many times it would have happened that you had to manually send emails to the new subscribers to welcome them or to the old ones to share new updates. While doing so manually can waste a lot of your time, using emailing tools along with your LMS can help you in maintaining the connection with the end-users.
For example, you can go for MailChimp, a well-known email marketing platform that helps in importing new subscribers to the LMS so that you can effortlessly add details of the courses, assign new courses, and so much more. Moreover, you can also schedule emails for the subscribers prior to a week or month, or year. Dividing users according to the courses that they have to opt for can also be done using MailChimp.
CRM Integration
Who doesn't need regular updates and a better experience for the users! A Customer Relationship Management system can help in thoroughly managing data of both potential and current users. With the use of CRM, you can assure efficiency. It also enables you and your team to communicate with each other to optimize overall performance.
If you have tried WordPress or salesforce platform you may be aware of the way they work. While going for the integration of either of them, you open the door to unbeatable functions and features for your LMS. Using the LMS plugin along with WordPress or Salesforce will simplify the manner you develop, share, and manage your classes and material online.
Social Media Integration
Nowadays, one of the major sources of interaction with potential learners is through social media. If you don't have integration of Social Media with your LMS, you are about to lose more than half of your reach. Integrating social media can leverage chances to establish networks, identify business trends, and generate valuable strategies.
While on the other hand, as a learner one can also get benefits from this integration. For example, after they have started or completed a particular course, they can display their newly achieved certificates on these platforms to increase their opportunities in the future.
eCommerce Integration
Another problem as a trainer you can face is the unavailability of selling the course to the extent that you had imagined. However, with the integration of LMS with the eCommerce tool, you can configure your online store and gain the ability to sell online and in-person training events. For this purpose, you can use Shopify, PayPal, Stripe, Google Analytics, and so on.
With the integration of these platforms, you can provide a secure payment gateway, a simple cart experience, measuring performance, page views, page tracking, sales report, LMS access, and course enrollment.
SSO Integration
Single Sign-On allows users to access several devices and applications simultaneously while using the same credentials. This works through authorization and authentication, for example, emails. With the help of SSO integration, you can reduce the security risks, and IT charges. Some of the SSO options entail Microsoft Azure AD, Okta, GSuite, and so many others.
Why would you integrate? Single Sign-on provides many benefits consisting of capabilities to sync new users, upgrading existing users, creating new users, increasing training program adoption, and securing LMS access.
LRS Integration
Storing data of learning for all the users is essential while you are teaching them some online courses. But doing so manually can be quite difficult and you might lose the data as well. In this case, you can use the LRS or Learning Record Store as the data storage system that helps in collecting data from different systems wherever learning activities take place. Some of the Learning Record Stores are Learning Locker, Watershed LRS, Grassblade LRS, and Yet Analytics.
It works by using xAPI that collects, stores, and retrieves data on a variant of learning experiences. And you need to use this as it will give you an option to report and crunch that data in a way that is easy to understand.
Conclusion
So are you ready to magnify the eLearning Platform's LMS potential? Then integrate LMS with these tools and enjoy its extended advantages. Although it's entirely up to you to choose the tools that should be integrated, you must never neglect the power of using integrated LMS.