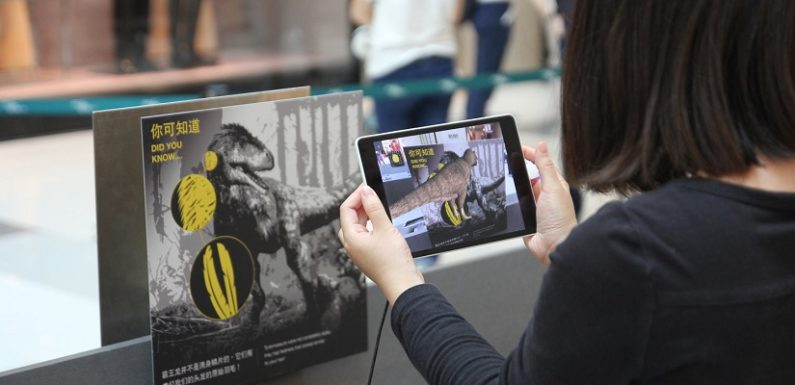 User experience can be a game changer in the overcrowded world of mobile apps. It is one of the most focused aspects of mobile app development companies and businesses alike. The emerging technologies like Augmented Reality (AR) and Virtual Reality (VR) can help app developers offer rich user experience. However, AR grows more rapidly because it can readily enhance the user engagement by providing the immersive user experience.  
The phenomenal success of Pokemon Go can be attributed to this revolutionary technology. In recent years, AR has evolved significantly to meet the business requirements of various industry sectors. Though AR technology is still in the nascent stage, it has shown its potential.   As per the IDC report, the Augmented Reality market is expected to touch $162 billion by 2020. In other words, we can anticipate that more and more companies will integrate this technology.
But, it does not mean that everything in the garden is rosy! Augmented Reality mobile app development poses many internal and external challenges for the app developers. We can classify them in technical and social challenges. But, before describing these challenges, let's find out how this amazing technology works. AR technology offers visual integration into a live video and user environment. From marketing to healthcare and retail to education- AR has touched various industry aspects.
How AR Works
We can broadly classify Augmented Reality apps in two categories:
GPS-based Apps
Such type of apps can access GPS tools. These apps collect the relevant data by finding proper points using GPS technology. You can hire mobile app developers to develop such apps.
Apps to put graphics on objects
These apps can capture the object and place graphic-based content on it. SDKs like ARToolKit and ARCore are useful for developing this type of apps.
Now, let's go through the challenges that the mobile app development company face while developing AR apps.
Inexact Readings of Sensor
This is the most common technical challenge. Both compass and accelerometer in the smartphone cannot filter the electric interference. As a result, the AR-based mobile app may fail to identify sensors and shows erroneous readings.
Faulty GPS Readings
The ideal range for proper GPS reading is 6 meters at least for now. Though this range is enough for navigation systems, the AR-based apps find it just insufficient. Therefore, it is necessary to keep the marker objects big while implementing GPS technology.
Failure in Recognizing Pattern
Though smart devices have powerful digital cameras, they are still lagging behind when it comes to capturing visual content for Augmented Reality. It is better to use 2D barcodes and QR codes to minimize this problem.
Device Trouble
This is a bit surprising, but the custom mobile app solution based on AR may face the device trouble. Though AR-based apps can be run like other apps, they cannot perform well if the device has basic cameras, smaller screens, insufficient processors, and low Internet connectivity. In other words, AR-based apps need high-end devices, and this requirement acts as the biggest hurdle in their prevalence worldwide.
Multiple Users
Just like other mobile apps, the AR-based apps can also be used by many users at once. But currently, mobile app development services can provide a single user experience in the AR apps because these apps are developed for smartphones, tablets, and other handheld devices. Though AR-based software's demand is increasing for bigger devices, some limitations make hurdles in offering multi-user experience. In the coming years, we can certainly expect that the AR-based software will offer a seamless experience on bigger devices also.
Unavailability of Content
Well, we can consider this limitation as a social challenge. It is one of the biggest challenges faced by AR app developers and business persons. If your business AR app has no content, it is like a smartphone without any apps. The reason is simple- AR deals with the real-life scenario and needs proper content to add something interesting in the existing objects. The objective of AR apps is ruined in case of content unavailability.
The interactive, relevant, and interesting content can play a vital role in ensuring the success of the AR apps. The interactive content can engage and entertain the app users while providing them a unique and rich AR experience. On the other hand, irrelevant and improper content can keep the users away from your app. Regular and relevant content in a user-friendly manner should be accompanied by various AR features.
AR technology is very promising. If you're convinced that Augmented Reality mobile app development can work wonders in your business, you should also pay attention to providing fresh and friendly content on a regular basis.
Lack of Public Awareness
One of the biggest reasons for a sluggish growth of AR in the business is a lack of public awareness. The AR app development company deals with this social challenge. As a new and emerging technology, AR takes some time to reach people and exert an impact on their lives. Though this technology has an advantage that people are used to playing AR-based mobile games, and now awareness about the benefits of AR will enable this technology to prevail.
Augmented Reality is a disrupting technology that eyes on the future. We need to give some time to explore its potential and avail all the benefits. It is fair to mention that AR will remain the preferable choice for entrepreneurs and app developers alike. It is better to icontact a top mobile application development company to know more about the limitations and benefits of AR-based apps for your business.
Concluding Lines
When you are looking for a customized mobile app solution based on AR for your business, the app developers need to overcome these challenges. The AR technology has a lot of potential and a capability to take the business to the next level. Still, the technology is not mainstreamed completely in the corporate world. We can assume that in the coming time, the mobile app development services will neutralize these challenges to make the most from this technology.  
As a top mobile application development company, we integrate the advancements of Augmented Reality and other emerging technologies like IoT and VR to build the next-gen mobile app solutions.