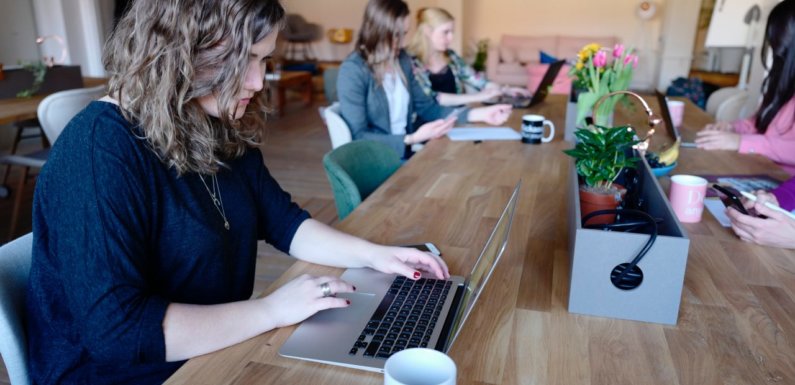 Small businesses are the pillars that the economy stands on. And if you think managing a small business is easy, think again. Getting your team to collaborate all the while managing extensive projects can be hard.
Did you know that collaboration and project management go hand in hand? That means that if you want to manage projects better, you need to ensure that your team is always connected. Therefore, provide your people with all the tools they need to stick together and be on the same page.
This article will help you learn about all the tools that can help you manage your teams efficiently by helping them collaborate effectively.
#1 ProofHub
When you think of a collaboration software that can help you keep your tasks and documents organised, ProofHub is the way to go. This is a tool that will help you replace multiple software platforms, effectively helping you cut on costs. As a leading project management software, ProofHub has proven its worth by helping you stick to a streamlined workflow with the provision of Kanban boards as well as Gantt charts.

Also, the best thing about this tool is how it helps you add multiple people and multiple documents to just one task. You will have no trouble managing small or enterprise-level projects with this software as it provides your team a platform to share and collaborate.

Pricing Plan: ProofHub presents an Ultimate Control plan for USD 89 per month (limited time offer). And also, there is no per-user fee.
Also, ProofHub is offering FREE access to schools all around the world for the year 2020 responding to the problems caused by the pandemic that is COVID-19.

The Downside: ProofHub comes with abundant integrations of which some are under development.

#2 Celoxis
Celoxis is a project management software that helps you create and work with interactive reports. This software has made it easy for data to flow between teams. Using this tool, you will find just how easy sharing documents, files, and images can be in an automated form. Needless to say, with Celoxis, collaboration becomes easier.
Another great upside of using this tool is that it allows you to limit the visibility of certain tasks and documents to a certain person or group of people. However, the best feature that this platform comes with is that it helps facilitate team discussions.

Pricing Plan: Celoxis can be yours with a price of USD 25 per user per month (billed monthly). This would mean USD 250 per month for a team of 10 people.

The Downside: Users have found Celoxis tough to use because the interface is rigid and not customisable enough.
#3 WP Project Manager
Another great collaboration software is WP Project Manager. The reason this tool is trusted for project management is that it helps you put all teams, projects, and tasks in one place. WP Project Manager has made back and forth conversations and having discussions easier.
This project and task management software is trusted by teams of all sizes since it is a tool that provides its users with a platform to create customised dashboards that can adapt to the needs of your team. WP Project Manager will help you assign tasks and ensures accountability.

Pricing Plan: For the business suite, WP Project Manager is available at USD 249 per year.

The Downside: The free version has a lot of bugs and the Pro version has a lot of limitations.
#4 GoToMeeting
GoToMeeting is a web-conferencing tool that can adapt to every team and every project with ease. It is the number one cloud-based software that helps in easy management of projects. This is a tool that brings all your teams in one place and organise them under different groups.
It has definitely revolutionised the way you collaborate with your teammates since you get to indulge in constant communication through video conferences. In fact, GoToMeeting allows the admission of up to 250 members for ease of collaboration.
Pricing Plan: GoToMeeting will cost you USD 159 per month for 50 attendees when billed annually for the "Pro" plan.

The Downside: GoToMeeting is a software mainly to make video calls, so it requires an impeccable internet connection constantly throughout the calls.
#5 Slack
Over the years Slack has been a trusted team collaboration software for teams of all sizes. This tool not only helps you communicate better, but it also helps you organise all your contacts and create channels. With Slack, you will realise how easy communication can be when you are not lost in long email threads.
This software will help you never fall out of the loop with your teammates by always staying connected. Slack is a tool that will help you move through your project easily since you can share and import files and documents on this software from virtually any platform.
Pricing Plan: Slack Plus comes at a price of USD 5 per user per month when billed annually. This would mean USD 50 per month for a team of 10 people when billed annually.

The Downside: It is a pioneer software for communication, however, it does not do much for project management and task organisation.
#6 Monday.com
Another project management software that provides effective collaboration facilities is Monday.com. Now, this is a tool that is widely used because of its versatility. The software offers a highly customisable interface that is easy to use for your whole team. It is a tool that facilitates collaboration by letting you upload, deliver, store, share, and organise all kinds of files, images, and documents.
Monday.com is a management software that will help you decrease the amount of time wasted in organising meetings. Discussions can also take place with the utmost ease with this tool.
Pricing Plan: It costs USD 159 per month, billed annually corresponding to 10 users as per their "Pro" plan.

The Downside: The only drawback of using Monday.com is that it is a bit expensive when compared to the other collaboration tools in the market.

#7 Acquire
Another great software that can help you stay connected with your team all the time is Acquire. This is a tool that is being used by companies, both big and small, around the world for creating live chats and conducting video calls. Needless to say, it offers a highly immersive call centre management system that will help your team in more ways than one.
With social media integration, Acquire has become wildly more useful since you can reach a larger customer base. It is a tool that provides instant notifications so that you never miss out on any information to the projects you are working on.
Pricing Plan: The premium package comes with a modest price of $35 per person per month.

The Downside: The only downside of using this software is that it does not come with a mobile app to make this software more interactive.
Conclusion
Without the right software platform, it can be hard to get your team to collaborate and share information. Therefore, I hope the list of tools that I talked about in this article will help you manage both people and projects better.