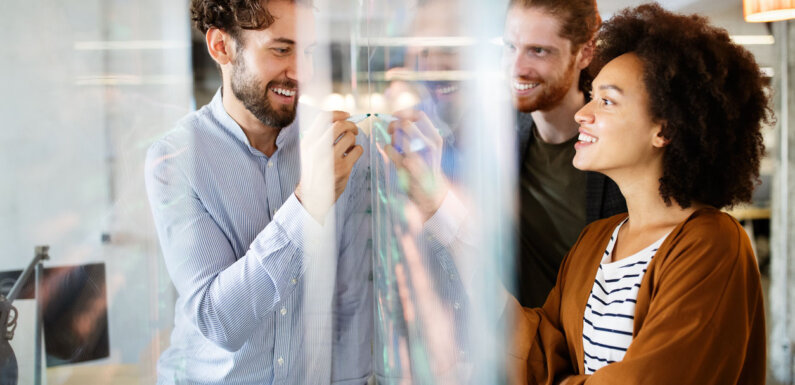 Virtual machines have become an integral part of IT infrastructure. Many organizations are heavily reliant on VMs to run business operations, applications, and databases. Business operations generate a huge amount of data that needs to be backed up and protected.
Traditional backup methodologies are not efficient enough to manage data. That's why Virtual Machine Backup Software comes in to picture. VM backup software performs image-backup of virtual machines by integration of hypervisor (without installing any agent) known as an agentless backup. A snapshot of the VM is created using hypervisor API and a copy of data is transferred and stored in the same/different location. By completely backing up VM, an organization can achieve VM data protection and business continuity even during any unforeseen events like a disaster.
This article lists the top 5 Virtual Machine Backup Software in the market. We hope this helps you in picking up the best VM backup software according to your needs.
Top 5 Virtual Machine Backup Software in the market
1. BDRSuite:
BDRSuite by Vembu offers simplified Backup and Disaster Recovery solutions for Data Centers/Private Clouds (VMware, Hyper-V, Windows, Linux, Applications & Databases), Public Clouds (AWS), SaaS Applications (Microsoft 365, Google Workspace), and Endpoints (Windows, Mac).
BDRSuite – Top Pick for Virtual Machine Backup Software Category
BDRSuite delivers powerful and flexible data protection for Virtual machines against data loss or disaster. BDRSuite offers high-performance backups and 3X faster restores. You can perform the agentless backup of your VMs (VMware/Hyper-V) and store the backup data directly on the cloud or local storage. You can restore the entire VM in less than 15 minutes using instant restore options. VM Replication allows you to configure and create VM replicas in the same or different locations to ensure business continuity. All of these are available at affordable prices. Try BDRSuite for yourself.
BDRSuite features for VM Backup:
Agentless VM Backup & Replication
Maximize business uptime with RTO & RPO <15 mins
Flexible Scheduling and Retention Policies
Automated Backup Verification
Instant VM Recovery with Live Migration
Granular File and Application Level Recovery
Store backup data on local storage (NAS, SAN, DAS) or Cloud storage (AWS S3, Azure Blob, Google Cloud, S3 Compatible storage like MinIO, Wasabi, etc)
In-built Encryption, Compression, and Deduplication
Offsite Copy for Disaster Recovery – Local/Cloud/Tape
Easy to deploy & manage:
BDRSuite offers flexible deployment options and various installation options. You can deploy and start configuring VM backups in BDRSuite in less than 15 mins. BDRSuite can be installed on Windows or Linux machines or deployed on a Docker/Container. BDRSuite Server can be hosted on-premise, offsite, or even on the cloud.
Licensing:
BDRSuite offers multiple editions for different business needs along with flexible licensing models – Subscription and Perpetual & Pricing models based on VM and CPU Socket level basis. VM Backup starts at $1.8/VM/Month.
2. Veeam:
Veeam is one of the top leaders in data protection for Virtual, Physical, Cloud, SaaS, and Kubernetes environments. Veeam Software allows you to configure and manage Agentless Image-based Backup and Replication for Virtual Machines using Hypervisor snapshots and also supports instant recovery of VM data.
Licensing
As a leading provider of data protection solution, Veeam offers a wide range of features and functionalities that make it particularly well-suited for enterprise businesses. However, Veeam's pricing may make it less accessible to small and medium businesses, who may find that the cost of the software exceeds their needs.
3. Altaro:
Altaro's flagship product – Altaro VM Backup supports backup and replication for Hyper-V and VMware Virtual machines. Altaro VM backup is known for its high-performance backup process and it can be easily installed without any complex configurations or additional software. With Altaro VM Backup you can backup VM data and store it in different locations simultaneously. Backup and restore configurations are simple and you can learn quickly and get used to it.
Licensing:
Altaro's VM Backup subscription licensing starts at $579/year for 5 VMs.
4. Acronis:
Acronis is more suited for MSPs and Enterprises. Acronis Cyber Protect offers all-in-one data protection software. Acronis Cyber protect supports the backup and restoration of files, applications, or systems deployed on physical, virtual, cloud, or endpoints. For virtual machines, Acronis supports VMware vSphere, Microsoft Hyper-V, Linux KVM, and Oracle VM Server.
Licensing:
Acronis comes with both a subscription license and a perpetual license. It comes in different editions, starting at $639 for the basic edition and prices go up for advanced editions.
5. Nakivo:
Nakivo Backup & Replication software is for virtual machines that run on VMware vSphere, Microsoft Hyper-V, and Nutanix AHV VMs. You can easily perform image-based, incremental, and app-aware backups of virtual machines. You can perform granular-level recovery of files and applications whenever needed. Nakivo backup software comes in various editions based on various backup needs of organizations of any size.
Licensing:
The subscription licensing plan starts at $66 per VM/year.
Conclusion
I hope the top 5 Virtual Machine software listed in this blog along with their features/functionalities will assist you in choosing the best VM backup software for your environment. All the mentioned software comes with both a free trial and a licensed edition. So download & start exploring them in your environment.