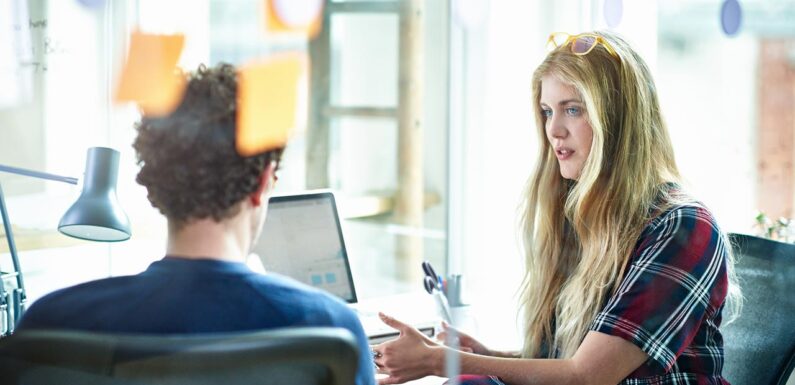 As soon as a product or feature catches the eye enough to beg another look, a customer begins the real journey towards conversion. At this key crossroad of the eCommerce sales funnel, product catalogues play the roles of both marketers and salespersons. They display the product and its features before the customer, explain features, prices and discounts in detail, and set the digital counters ringing. An online customer doesn't encounter the product before purchase but decides to buy, or bypass, based only on the product's representation in the catalogue, brand reputation and product reviews.
In 2020, over 2 billion people shopped online; in the same year, retail e-commerce sales amounted to 4.28 trillion US dollars globally, and the revenue is projected to grow to 5.4 trillion US dollars in 2022. The current surge can be attributed to consumer preferences and technological innovations with the pandemic escalating it.
In the current scenario, eCommerce product catalogues have to be more engaging and capable of grabbing customer attention in seconds. A product catalogue needs to give consistent and accurate omnichannel information on products to build trust and credibility.
In product catalogue management, keeping product data updated is the biggest challenge with fluctuating prices, product availability, non-availability, new product additions, etc. Plus, listing of products across various channels supporting different formats, categorizing and tagging along with managing technical attributes requires infrastructure and expertise.
How to Improve Your E-Commerce Product Catalog Management
What draws a consumer to your online shopping platform is a seamless shopping experience. No discounts, offers, schemes, or any other promotional activity will bear fruits if your platform does not offer personalized services through high-performing and visually captivating product catalogues. In this article, we talk about 5 top tips to be followed to improve your e-commerce product catalogue management. 
Top 5 tips to improve your eCommerce product catalog management
1. Keep product data updated in real time across all ecommerce channels
It is important to keep e-catalogues updated with accurate product information and other technical attributes vital for trust and convenience. With 68% of new customers coming from current customers, it makes sense to work towards building trust and retaining customers. A mechanism that supports the continuous update of any change in prices, new arrivals, and removal of redundant and duplicate data helps build trust and optimizes the overall shopping experience.
Any ambiguity or discrepancy in data can affect conversions. Carts may be abandoned if at the time of payment charges are not made clear in the catalogue, except taxes, find a place in the bill. Technology-enabled solutions like OCR, data profiling, robust import/export rules, normalizing third-party ERP data, etc. help in keeping static and dynamic data updated. To comply with the workload, such repetitive tasks are mostly outsourced to expert partners.
2. Use stunning product images and visuals to grab eyeballs
Visuals, 3D or 2D renders and images catch customer attention, convey information, and influence choice. Studies have revealed that shoppers prefer to see more images in item descriptions. The practise leads to better customer engagement and higher conversion rates.
Display your product from all angles with the style and colour variations you have in your store. This hugely influences the buying decision as more choices increase the chance of a conversion. Like for the garment industry, it is beneficial when you can view the color and pattern and get the feel of the fabric through the image. Quality images of jewellery, fashion accessories, etc. give customers a better idea about the product.
A zoom feature is a must for all e-catalogues, as it gives a detailed view of the product. This feature especially works for products where a buyer needs to view details. Demo videos also help to convert by providing clarity on complex features.
3. Right tags and categories ensure a product shows up in search
Whether on general search engines like Google, or portal search engines on marketplaces, if your product is not properly tagged and categorized, it will not show up in search. If the customer can't find your product at a single go in the search box, you've lost the customer. So systematically tagging and categorizing your product according to filters on a search engine and other parameters is crucial for survival on eCommerce platforms. Doing this exercise will also help you better categorize your products.
You need to get into the shoppers' skin and understand the way they search for information. Add as many attributes as possible, like color, size, price, etc. To further improve a customer's chances of finding your product. For example, in clothes, customers may search for a particular fabric, or in food, the search could be for gluten-free food items and so on. Also, ensure that all tags remain consistent to provide a uniform shopping experience. This time-consuming service needs automation and is best outsourced.
4. Catalogs can help you upsell and cross-sell
Suggesting alternative or related products in your e-catalogue is an established way to keep your customer engaged and increase conversion and revenue. Studies have shown that upselling increases revenue by 10-30% on average. Ensure that your suggestions are relevant and don't give the consumer the impression that you are pushing your products. You can suggest a similar product with a different price or a product complementing the purchased product.
Upselling and cross-selling works as a win-win situation on both sides; It adds value to customers' shopping and boosts sales. However, desperate attempts to upsell or cross-sell can turn off the interest of customers.
5. Add personalization options as a catalog feature
Personalization not only engages your customers; it also increases repeat purchases and helps you stay ahead in the competition. It is an experience every consumer enjoys when e-commerce sites dynamically show products, offers, etc. based on previous actions, browsing behavior, purchase history, and demographics. Studies have shown that 80% of consumers are more likely to make a purchase when brands offer personalized experiences.
Tailor the catalog to meet different situations. Consider factors such as expectations of customers in terms of the shopping experience, satisfaction criteria at each touchpoint, to decide how to visually present products. Overall, align catalog elements in a sequence that maps well with the customer journey.
Use insights and data from different target audiences to create content and update products in your e-catalog. For instance, people from different regions have their own food preferences; customize your catalog as per their requirements; this will strengthen your relationship with your customers. You can add or delete products based on profitability, performance, seasonality, etc.
Conclusion
Managing a product catalog can be challenging and requires expertise. In eCommerce, the trick is all about attracting, retaining, and converting. You may have the best of products in your online store, but if they don't reach your customers in a way that brings conversions, your products may never get sold. A product catalogue helps to reach customers through different tools and techniques.
You need to understand your customer; his preferences, requirements, psyche, etc. Offer exactly what your customers want in terms of both products and experience, and the conversion graphs will soar.