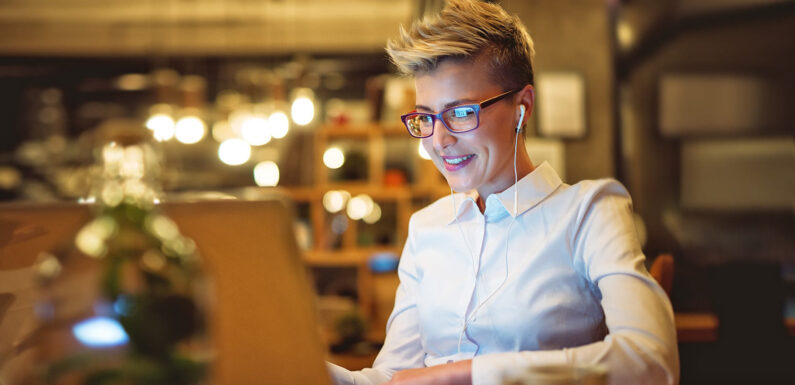 P2P payments have facilitated the sending and receiving of money from anywhere in the world, whether it be splitting a check, remitting funds to faraway relatives, or paying bills. They've become more popular for obvious reasons, including making people's lives easier. It just takes a few clicks to transfer or receive money practically instantaneously.
It might be challenging to choose the finest peer-to-peer (P2P) payment software among the many that are available for both Android and iOS. So, what are the basic features of a P2P payment system? And which are the top ones to consider when doing a money transfer?
Essential Features of the P2P Payment System
Payment app development should include the following elements to provide consumers with the highest quality possible.
User digital wallet
Send invoices
Send money
Transfer to a bank account
Global P2P Payment App Market
In 2020, North America accounted for roughly thirty-four percent, marking a significant payment app development. The US is a hotspot for innovation in the P2P payments industry. The popularity of mobile solutions like Square Cash and Venmo among consumers demonstrates the need for cashless transfer services, especially among young people, a demographic in which America's financial institutions had shown only tangential concern until recently.
After being acquired by Early Warning Systems, clearXchange network's current redesign indicates. A return to an institution-led collaborative project, which goes tete-a-tete with non-bank alternatives.
Payment app market forecasts
Forecasts indicate that Asia Pacific will expand at a Compound Annual Growth Rate (CAGR) of about 22% during the next several years. Regarding mobile P2P money transfers, the Asia Pacific region is the global leader. Massive internet user bases in developing countries are fueling the industry's expansion. According to GSMA smartphone users in Asia-Pacific will increase dramatically over the next several years. This region now accounts for more than half of the global total.
Increased disposable revenue and the accessibility of affordable smartphones are driving smartphone use in the area. In addition, government-backed programs to encourage digital payments are speeding up the spread of mobile P2P payments.
Top 5 Peer-to-Peer P2P Payment Apps
The following are some of the best money transfer apps:
PayPal
You may transfer cash to loved ones with no fees from your PayPal or bank account balance. Using a card for PayPal transfer, you also have to pay a fee of 2.9% of the total transaction amount. Only those with a PayPal account will receive the funds, and they may be converted into any currency immediately. PayPal P2P payments may be used at a wide variety of online and offline businesses. In addition to the standard P2P functionality, PayPal provides its customers with a helpful feature that generates a unique URL that may be used to receive payments from other PayPal P2P users (such as friends, relatives, or clients). If you need to collect money, divide a debt, or receive payment from customers, you must provide them with the URL.
The first half of 2021 saw 56.6 million downloads of PayPal, making it among the world's most popular P2P payment apps.
Venmo
In addition to facilitating transactions, users of Venmo may also use the service to buy from a small number of online retailers. There are no fees when you utilize a connected account, card, or Venmo balance to make a payment. The recipient can keep the money in their Venmo account or withdraw it to their account.
Android users may use Gmail or messaging to make and receive monetary transfers. Google Pay is a P2P program that, like others, lets you connect your account or card.
Zelle
More than a hundred financial institutions, including banks and credit unions, are now offering Zelle's P2P payment service to their customers at no cost, thanks to the company's partnerships. If you already have an account with a bank that supports Zelle, all you need to get started is a few clicks. To use Zelle, you'll need to download the app, even if your bank is a partner. Use an electronic mail address or cell phone number to transfer money to a recipient. Instructions on accessing the money if the recipient still needs to become a Zelle user will be included in the payment notice.
Zelle handled $436 million in transactions totaling $120 billion, and as the P2P payments industry grows, it may focus on small companies to increase its market segment and revenue.
Google Pay
Instead of using two separate apps_Google Pay Send for sending money to other people. And Android Pay for near-field communication_this, one takes care of everything. The app's compatibility with iOS, and Android. And the web gives it an edge over Apple Pay and Samsung Pay in terms of the user base. Like Apple and Samsung, Google Pay supports near-field communication (NFC) payments at various locations and you can use them with a smartwatch.
According to Enlyft, Google Pay commands a global share of 2.97 percent of P2P apps.
Remitly
A further option for sending money abroad is the app Remitly. You may transfer in United States dollars or the recipient country's currency. Transfer fees fluctuate based on variables, including the amount sent and the current exchange rate.
The time it takes for the recipient to receive the money may also differ. Use Remitly's economy service, and the money should be in the receiver's bank account within five business days. If you need your money quickly, you may use an expedited transaction.
There was a 70% rise in send volume, from $12.1 billion in 2020 to $20.4 billion in 2021, as reported by Remitly.
Final Thoughts
A few of the most common choices are outlined above; they all allow for speedy transactions with little or no expense. However, some of the top P2P programs may also provide bonus features. It could be possible to divide the cost across your group of pals. This is helpful not only for group dinners but also for splitting the tab at home.