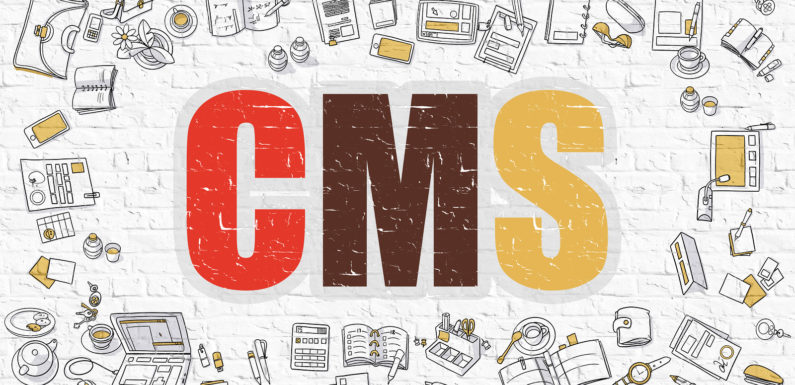 Enterprise content management systems have become one of the most powerful web developer tools that helps you to deliver fresh content to your customers. Fortunately, there are a substantial number of ECM available in the market and finding the right one has become somewhat of an ordeal. Every ECM has distinctive features, all you need to pick one according to your business needs.
In this blog, we will discuss some tips and tricks to find the best enterprise CMS solution for your business.
What is an ECM?
Instead of just managing the 'content', Enterprise Content Management Solutions gives you the ability to systematically manage the organization's information. It is a dynamic combination of strategies, plugins, and methods used to capture, store, manage and deliver information whenever required.
What Are the Common Mistakes While Choosing the Enterprise CMS?
Choosing a Geek-Friendly CMS– It is important to know everyone in your team is not tech-savvy.  In a long-run, selecting a CMS with a simple admin interface helps you easily customize your website to meet the ever-changing needs of the customers.
Letting your Budget Decide which CMS for you – Once you have an idea about the impact of CMS on your business, don't let your decision based solely on budget constraints. If it doesn't meet your business requirements than it proves out to be an expensive mistake.
Selecting a CMS before Full Assessment of your Business Needs – It's nice to hear about all the good features of a CMS has, but investing in it without the need means that yourself in a position where you purchase a CMS that fails to live up to your expectations.
Not Doing Own Research – Always, it is recommended to do research before settling on a CMS. After all, every business is unique and comes with diverse needs and challenges. Thus, you need to do a thorough research otherwise it could a terrible fit for the company.
Either its Drupal or Kentico CMS Development, you must investigate all the pros and cons before making a choice. Here are the essential elements that you must look in an Enterprise web CMS–
#1 Be it a Feature-Rich CMS
An enterprise CMS should be equipped with varied features including themes and new modules. It should also give complete control to the user to edit, update and delete the modules conveniently. With these inherent features, you can easily adapt to the evolution of technology to get a significant return on investment. Above all, your CMS should have an intelligent understanding so that it can quickly identify the edits made in your content and reflect them in search engines.
#2 Tracking Engagement with Detailed Analytics
Tracking web traffic is an essential part of carrying out a strong content strategy. Integrated with all the powerful analytic tools, especially Google Analytics helps you track your KPI right from the dashboard. An enterprise CMS will let you know which technology is being used, where are the targeted audience based, which type of content is attracting most of the customers, depending on which you can refine your content strategy.
#3 Security Should Be Your Top Priority
If you are not considering security while choosing a CMS, then you should be. With the increasing frequency of DDoS attacks, don't risk your data and credibility by choosing a CMS system that doesn't offer comprehensive security solutions. Also, it encourages your users to feel safe when making any transactions through websites.
#4 Give Yourself A Room to Grow with Cross-Channel Publishing
An influential CMS is the one that conveys your message to all clients and partners across multiple channels using any device. Customers navigate the web uniquely, it's wise that you collect information from their personal browsing habits. With an effective CMS you can publish your content seamlessly using features like:
Mobile Previews
Responsive Design Layouts
Email Marketing
Social Media Integration
It not only eases the business operations but also brings peace of mind to all the users who are operating the solution.
#5 Must Have A Clean, Fast and SEO-Friendly Code
A potential ECM should offer a simple code that is search engine friendly. It is important as complicated code slows the page loading times thus increases of chances of getting abandoned by the customers. Also, the smart and optimized code is crucial for optimal performance. It ensures search engine spiders can easily move through the website and index your content thus makes the content available to customers in real-time.
Empowering your website with the right CMS helps you in transforming the way you interact with your customers. From perfectly arranging the content to delivering at the right time, ECM act as a bedrock for your website.
If you are looking for a CMS Development company, you can visit online and consult a renowned IT software company offering the same services at the competitive prices.