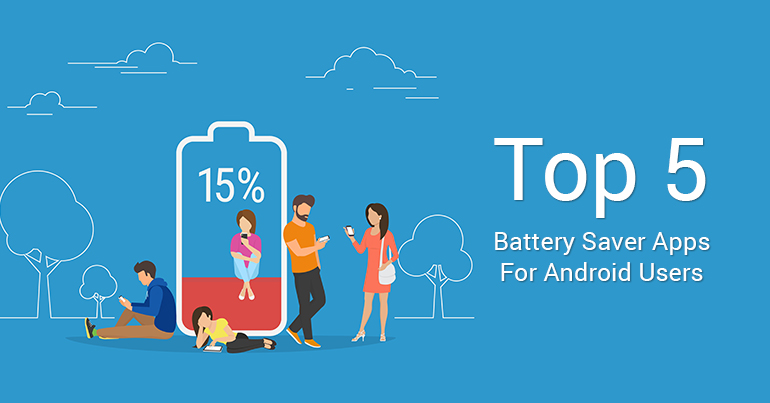 Android is the world's most popular mobile operating system and known for its rich features and utilities. One of the major drawbacks for Android users is the battery backup that swiftly gets drained within few hours of usage. If you have trouble keeping your phone juiced up all the time, then you need an app that not only improves your phone's battery performance but also boost its speed.
Here are top 5 battery saver apps for Android users that optimize your battery power.
360 Battery – Battery Saver, Phone Cooler, Cleaner
Rating: 4.5 Stars
Price: Free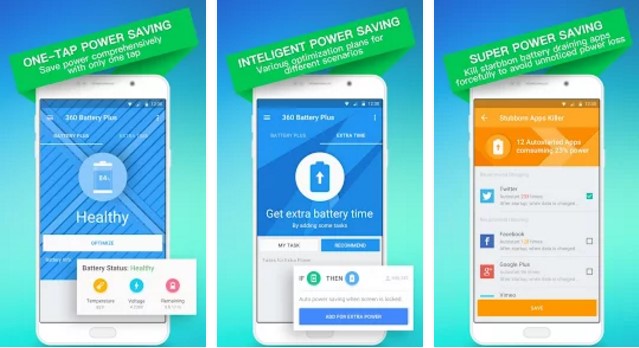 360 Battery is a smart battery saving application that helps you to keep your Android device batteries plus all the time. It is all in one app that smoothly let you manage all draining apps and improve the battery time in a single tap.
Features Of 360 Battery:
It shuts down the application running in background and decreases the charging time.
The app provides 24 hours' power consumption chart so you can take optimum utilization of your battery power.
It smartly saves battery power based on the regular consumption and increases your smartphone's battery life by recognizing and fixing issues pertaining to it.
Besides improving your battery life, the app also helps to get rid of unwanted Android system files, app cookies and caches.
Systweak Android Cleaner
Rating: 4.5 Stars
Price: Free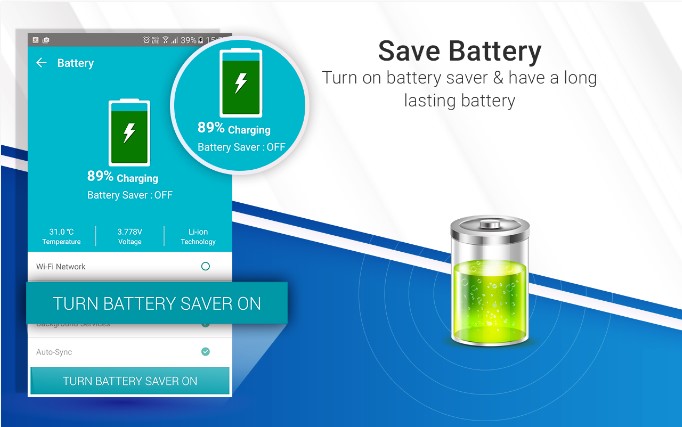 Systweak Android Cleaner is a multi-tasking app that is not only considered to save battery life of your device but also removes your duplicates files and junk files. The app optimizes your entire device and helps to enhance the speed of your phone.
Features Of Systweak Android Cleaner:
It scans and removes duplicate files in real time.
The app cleans and detects your smartphone cookies and caches to improve the performance of your device.
It shows the current temperature of your phone.
It is easy-to-use application that is suitable for everyone.
One Touch Battery Saver
Rating: 4.2 Stars
Price: Free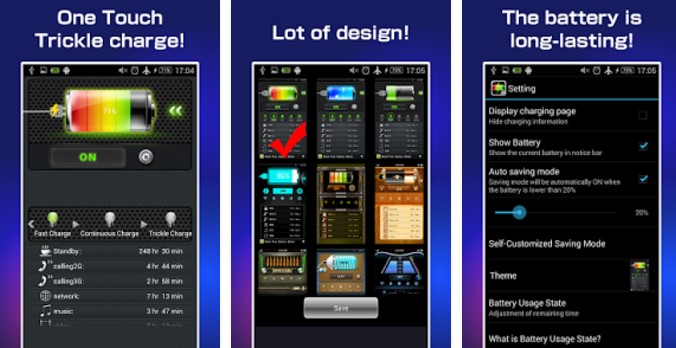 With One Touch Battery Saver app, you can utilize your phone's battery smartly. It has an amazing feature 'self-customized saving mode' that allows adjusting your battery usage and battery saving settings according to your requirements and preferences.
Features Of One Touch Battery Saver:
Activate 'Power Saving' mode, when your phone's battery is about to die.
It provides three different battery models to select as per your needs and requirements.
The app tracks and monitors minute to minute usage and shows status of your devices battery life on your screen.
It is a free app that suits everyone's needs.
DU Battery Saver – Battery Charger & Battery Life
Rating: 4.5 Stars
Price: Free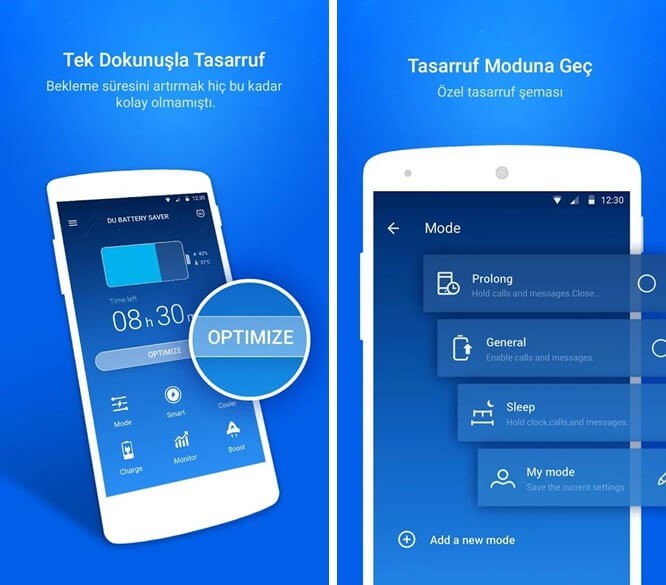 Du Battery Saver is a powerful yet effective tool that optimizes your battery consumption and protects your battery from draining out with just one tap of your finger.
Features Of DU Battery Saver:
The app provides extended battery life up to 80% in Advanced Saving mode.
Like other battery saver apps, it detects your Android phone temperature and cools down your device quickly.
The app provides high-temperature warning alerts and notifications.
It is a useful application that super long standby saving mode, custom power saving mode and sleep mode to give you long-lasting battery to accomplish your essential tasks.
Battery Saver – Power Doctor
Rating: 4.3 Stars
Price: Free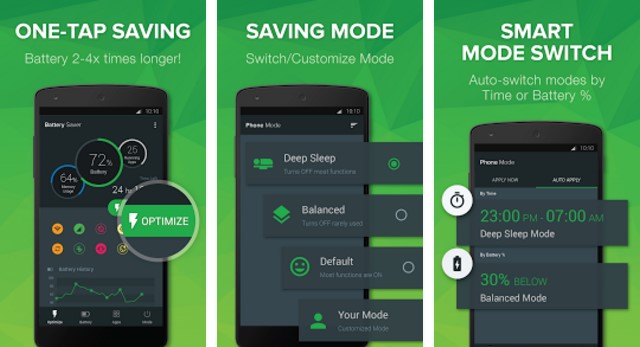 If you are tired of keeping your phone juiced up, then Battery Saver – Power Doctor app is for you. It is an incredible app that easily saves your battery up to 2x-4x longer than usual.
Features Of Battery Saver:
It allows you to turn on/off various functions from Home Screen Widget to save your battery when you're not able to charge your device.
Battery Saver – Power Doctor manages your overall consumption and shows battery percentage chart of the app that drains the most of the battery in your phone.
You can activate 'Deep Sleep' mode to automatically disable Wi-Fi and Auto Sync to save battery power when you're not using the phone.
It is a free and easy to use application for Android users.
So, these were our top 5 battery saver apps for Android users that will surely help you keep your device juiced up most of the time. Download and install the app that suits your needs and requirements. Let us know which one is your favorite battery saver app in the below comment section.