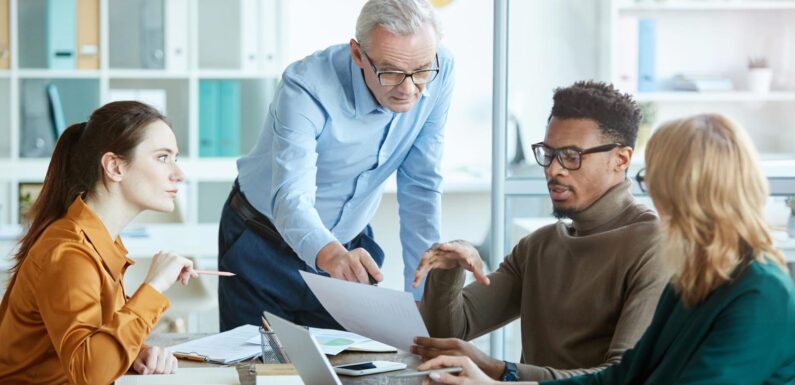 Planning for the future can be critical, both in business and in life. A good succession planning strategy can be essential for any business.
What is a succession plan? It is a process used to identify promising employees and develop their leadership skills. Companies can implement strategies similar to those found when measuring customer engagement. 
There are examples available from companies like Scanteam, which are entities focused heavily on team assessment.
Using this strategy, you have people ready to replace employees in key positions whenever necessary. As the expert Alex Lysak says in this interview "Gathering a strong team of experts is crucial for any business."
However, keeping track of all the relevant information can be difficult and time-consuming. That is where the importance of succession planning comes in to lend a hand. Have an effective plan in place to keep track of progress and acknowledge performance.
Luckily, the right succession software or tool can do a lot to simplify that process. Below, in no particular order, we will explore ten of the best options in tools for succession planning.
UKG Pro
UKG Pro is an award-winning succession software program. This program can help you organize even highly complex sets of information. It is compatible with several different systems, including SaaS, Android, iPad, and iPhone.
UKG Pro also offers several training options, ranging from webinars and live online to in-person instruction and documentation. Multiple languages are available, such as Dutch, Italian, Malay, English, and more.
MAUS Exit Planner
This software offers both a free version and a free trial, in addition to the paid version. The starting price for the paid version is $199 per month.
MAUS is available as either Windows or SaaS software. It includes features targeting succession management, what-if scenarios, performance management, and goal management. Online support and support during business hours are both available.
Saba Cloud
Saba Cloud is a program that emphasizes performance growth in employees. This is made through promoting real-time feedback from multiple sources, both within the company and without.
This program works with Android, iPad, iPhone, and SaaS. Support is available online and through 24/7 live support. Saba Cloud offers several different training methods, including live online, documentation, in person, and webinars.
Succession Wizard
Unlike the previous entries on this list, Succession Wizard is exclusively Windows software. This program offers online support. Training is done through documentation.
Prominent features include a competency scale and succession management. The starting price is $399 per month.
Oracle Taleo Cloud Service
This software program supplies training through webinars, live online, and documentation. 24/7 live support and online support are both provided by Oracle Taleo Cloud Service.
The program is solely available as SaaS software. Features of Oracle Taleo Cloud Service include, but aren't limited to, recruiting management, training management, career development planning, succession planning, onboarding, and performance appraisal.
Plum
Like Saba Cloud, Plum's approach is to focus on the employees. Plum takes advantage of established psychological principles to help employers find the best way to use their employees' unique skill sets to the company's most significant advantage based on unbiased data.
The other primary point that Plum emphasizes is their AI. Plum's AI works off of the I/O psychological practices Plum favors to form its predictions.
Talent Quest
TalentQuest is influenced by behavioral science. It's compatible with Windows, Mac, iPhone, SaaS, Android, and iPad.
Training can involve documentation, webinars, live online, and in person. TalentQuest offers business hours and online support.
Talent Successor
Talent Successor is only on SaaS. Documentation, webinars, live online, and in-person are all potential forms of training.
What if scenarios, a competency scale, and organizational charting are among the available features of Talent Successor. Support is supplied during business hours and online.
Bulls eye Engagement
The starting price for this software is $4.00 per month per user. There is an option for a free trial. BullseyeEngagement uses an automated system that takes advantage of predictive modeling to help incorporate individual development plans into a cohesive succession plan.
The system works only with SaaS. BullseyeEngagement provides 24/7 live support in addition to online help and during business hours.
SutiHR
This succession planning HR tool is intended primarily for small or medium-sized organizations. There is both a free version and a free trial. The starting price is $2.00 per month per user.
SaaS is the only software that works with SutiHR. Features include feedback/surveys, progress tracking, and performance assessments.
Conclusion
There are many succession planning tools out there and, alternatively, many succession planning toolkits that can assist newer users. Each brings something unique to the table. However, the needs of your organization are also unique. The trick is not simply finding the best software but finding the software that best matches your organization's needs.