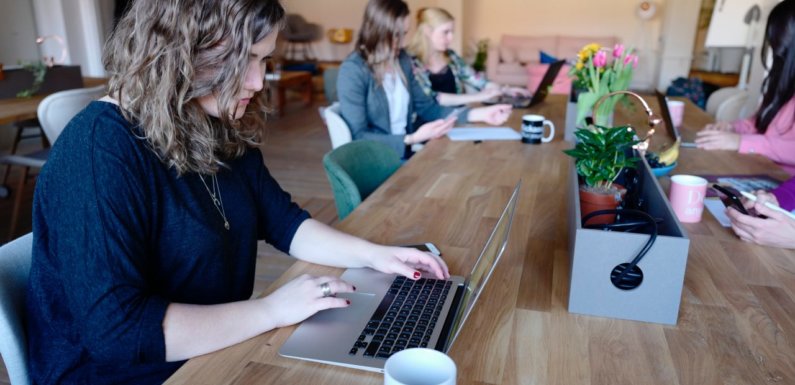 Most big companies began as startups with little to no resources and their CEOs having limited business acumen. They often had to make a few mistakes to get to where they are now. These failures can be a goldmine of information for aspiring entrepreneurs about to embark on their journey as business owners.
Case studies and analysis of such mistakes can help new businesses make well-informed decisions on similar challenges in present-day market scenarios. The following tips can serve as guides to avert the early hiccups that are often highly detrimental to a startup's survivability in the face of unforgiving market competition.
1. Growth Potential
Growth is essential for any business. However, new business owners often get carried away by the idea and rush to grow and expand their business as quickly as possible, sometimes even beyond what their limited resources and funding allow.
Pacing your business's growth is as essential as any other facet of your business strategy and should be engineered in a way to account for your business's adaptability. The key factors that should be taken into account while deciding when it's time to grow and expand services are:
2. Decision-Making Tactics
You can drive business growth by the decisions made during the implementation of new ideas and turning them into profitable strategies. Now, since most modern-day markets suffer from cutthroat competition, these decisions often have a profound impact on growth metrics and can make or break your startup's prospects.
There are some ways to ensure healthy decision making for your startup, including:
Take Into Account Multiple Opinions– Multiple opinions ensure that you, as the CEO, fully understand a business idea. It also eliminates tunnel vision and confirmation bias.
Consult With Experts– Expert opinions and analyses will arm you with the best subject matter information pertinent to your business.
Remain Realistic– All your business decisions should revolve around the best ways to achieve realistic goals for steady and well-paced growth.
3. Hire an Accountant
Accountants play a pivotal role in a business's financial management and enable growth in the following ways:
They keep your books organized and can assist you in business projections based on complex numbers and statistics.
They can provide virtual CFO services.
They provide you with standard financial metrics that you can use to plan out your business's future growth.
Many startup owners skimp on accounting services labeling them as non-essential services due to financial constraints. Startup accounting services offer an advantage because they provide affordable service without compromising on quality.
4. Create Community Support
Fostering a strong community around your business can be a potent marketing tool, and many successful startups have made it big by incorporating this into their business strategy. You can tap into the extensive network of consumers and local businesses through companies like Facebook and Google and build your own community space to share ideas, receive feedback from customers, hold events, and more. It will help create brand awareness and strengthen networking opportunities, which is a crucial skill for any business owner.
5. Be a Problem Solver
The most successful brands made it big by offering services that solved real-life problems. For example, WhatsApp offered instant messaging services that operating systems or network carriers would not limit. In contrast, Big Basket offered one of the most convenient ways to shop for fresh consumables and have them delivered anywhere in India.
The ability to identify opportunities in real-life problems and turn them into marketable ideas is the bread and butter of entrepreneurs. It requires a fine blend of creativity and an analytical mindset to identify market niches and develop innovative ideas for a business to thrive.
6. Quality Over Quantity
Financial and resource management are crucial for startups. One of the best ways to manage these concepts is to focus on quality rather than quantity in the following key areas:
Workforce– Identify and designate personnel areas crucial to your business operations and outsource the non-essential departments. It will keep your staff at a manageable number with better oversight from managers.
Business Services– While offering multiple services through your startup might seem like a lucrative idea; it does require additional resources to market those services. Thus, to maximize return on investment, you can offer limited resources and focus on quality and building your brand. You can continually expand on your services once you have enough capital to do so.
Streamlining Tasks– Having multiple, simultaneous channels in business operations can lead to confusion and clutter. It is much more efficient to streamline those tasks and lay down well-defined frameworks for the efficient conduct of said business operations.

Failures are the Pillars of Success
It can be hard to fathom that Uber was a mere startup struggling to find customers in 2009 that now managed to attain a whopping 71 percent dominance in the U.S. cab services market. However, its brand reputation took a severe nosedive when an Uber driver allegedly kidnapped a woman in 2015. Future cab service startups can use Uber's failure to upkeep customer safety as a lesson to avoid facing early lawsuits and damaging its reputation.
Many startups fail because their CEOs have limited knowledge about the business world. However, there are plenty of case studies to learn from where veteran players made mistakes in their industry.