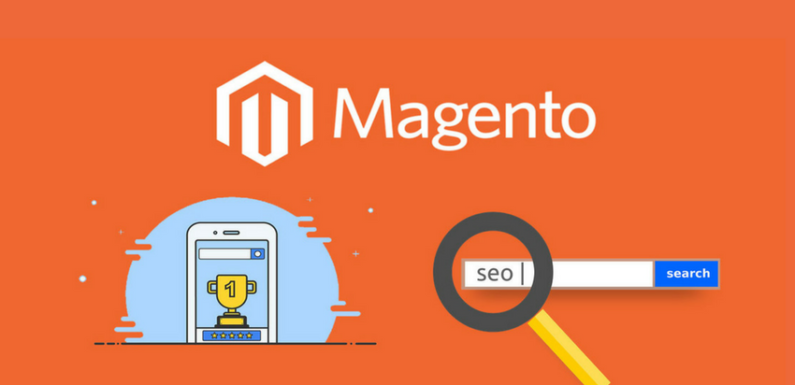 Any dedicated Magento developer would know how hard it is to get recognized in the e-commerce business. But with a few simple SEO tricks, you can easily achieve this goal and even rank higher in the SERP. There are a variety of Magento customization services that help you build a popular website and receive a higher amount of traffic. Magento's design makes it secure and less prone to online threats. The various extensions Magento offers like delivery date scheduler and language translator helps build a better consumer interface. If all this sounds interesting to you then given below are 10 killer Magento SEO Tips to get high ranking on SERP:-
#1 Use target keywords
Right of the bat, this is the most important aspect of getting a higher ranking on search engine results page (SERP). Using the right keyword has been an important aspect of website building and SEO since the first version of Magento. The best possible way of doing this is to provide a unique meta description for each URL summarizing its content. But as the site gets bigger, it's not possible to give unique descriptions to each URL. In such cases write one for the category pages while leaving the rest blank. In this way, the search engine will optimize the result by looking at keywords in the content of the page.
#2 Optimize your Magento website
This is another important aspect of SEO as most search engines, especially Google, will downgrade your sites ranking if it is slow to load and can't handle the traffic. Hence, it is necessary to optimize your Magento website. Given below are a few methods to do so –
Upgrade your Magento – Magento releases new upgrades frequently with enhanced performance and other benefits. So keep your Magento updated at all times for better speed.
Enable varnish cache – This will increase the loading speed of Magento.
Configure Memecached – Memecached decreases the database load and helps speed up the Magento stores.
#3 Link building
Another way to increase your site's popularity is by link building or guest blogging.
The guest blog is created for another site with similar interests in goods and keywords as your site.
In exchange for some of your content, they place a link to your site on their blog. This helps in increasing your off-site popularity and helps you climb higher up the SERP. Companies such as customer paradigm help you gain off-site popularity by doing the aforementioned job for you.
#4 Make your site secure
Even though the complex design of Magento makes it safer compared to its counterparts like WP eCommerce, it is still prone to attacks from hackers. Incidents related to hacking can tarnish a website's reputation so it's better to keep the security tight from the beginning. Some ways to make your site secure are –
Limit the users with complete administrative access to your site
Use the recommended file permissions
Use clean and secure code
Online threats tend to make a website slower and incapable of handling large traffic. Taking this into consideration search engines like google tend to downgrade the ranking of a slower website on SERP. Therefore, keep your website secure to obtain a higher ranking on SERP.
#5 Simple layout
Keep the layout of your website simple so that it's easily accessible to everyone.
The drop-down menus should be basic and can be easily configured on Magento. Use Magento quotation manager extension and advanced search with Solr. Integrating these extensions to your site will allow better access to the rest of your products with simple quotes.
If the layout seems too complex customers tend to move on to the next website and this does not help us. We want to retain as much traffic as possible and this is only possible through recurring customers. Hence, keep the layout simple and appealing to the majority of people so that they continue to visit your website and in return increase your ranking on SERP.
#6 Provide multiple payment options
Keeping your payment options limited means losing customers. Provide a variety of payment options like PayPal, stripegateways rather than limiting it to credit and debit cards. For better access to a global market add Magento extensions that offer payment options that are popular in countries from where the offer is made. This helps in gaining customers from around the globe. Once you start getting visitors from various countries the site's popularity will increase. This will generate higher traffic and result in the higher ranking on SERP.
#7 Mobile accessibility
This is another important aspect in today's market as most people today tend to shop on the go. Therefore, if your site is not mobile accessible, chances of it getting a high ranking on SERP decreases. Also, a site loads slower on mobile compared to that on a computer so further optimize your site to make it faster. Provide larger buttons and optimized images. Try to keep the descriptions on your products short. But the best way to appeal to a mobile-friendly audience is to create an app and Magento helps you do so. MageMob app builder extension on Magento helps you build a user-friendly app for both ios and android software.
#8 E-mail marketing
This method of marketing tends to prove effective in raising brand awareness and to boost customer acquisition. The emails should be appealing and structured in a way that it invokes the curiosity of the customer. Companies like listrak retail solutions and Bronto provide email marketing services for your Magento store. Leaving a link to your site will allow them to access your website and increase traffic resulting in a higher ranking on SERP.
#9 Gain their trust
Once a consumer likes an experience, they tend to come back for more. Present your customers with ratings, reviews and other information associated with a product. Gaining the customer loyalty is achievable by providing an overall good experience. You can also provide loyal customers with benefits and rewards. A consistent consumer base means the word will spread around and the traffic on your site will gradually increase. This in return helps you get a higher ranking. Use Magento gift product extension to provide loyal customers with rewards.
#10 Integrate social media
Social media is an important aspect of today's world and the most prevalent form of communication. Configure your Magento to add links to your websites social media pages. If something related to your website peaks their interest they'll more often than not click on the link. This will further increase traffic on your site with new visitors and help you gain a higher ranking on SERP.
Summary
if you are able to apply these SEO tips to your website there's guaranteed to be higher traffic. When there's consistent traffic in addition to new customers, your website will start rising amongst the ranks in SERP. If this trend continues, slowly your company might become synonymous with a given keyword. Magento customization services and extensions are tools which will help you achieve this goal. As a dedicated Magento developer, choose the services that suit you best and most importantly, be patient, as rising up the ranks in SERP is a gradual process.