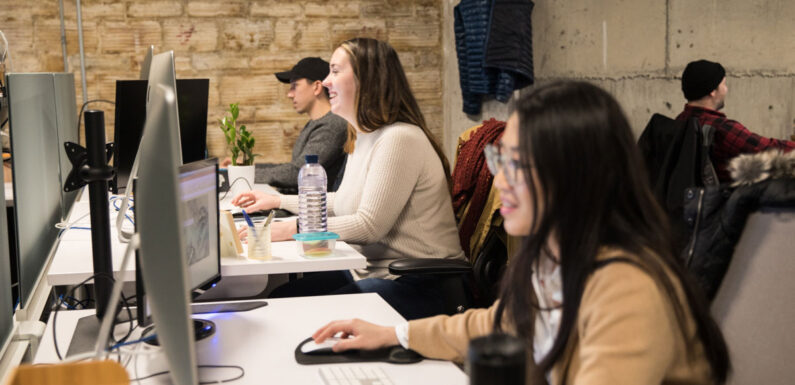 Content marketing is the most efficient and effective way to market your business online. It's a process of creating and sharing valuable, relevant, and engaging content to attract and retain customers. It is important because it helps you attract and retain customers in a cost-effective manner. By creating and sharing valuable, relevant, and engaging content, you can build trust and credibility with your customers. Content marketing also allows you to build relationships with your customers and create a loyal customer base.
There are many software tools available to help content marketers create, curate, publish, and measure their content. Whether you use content marketing service packages or do it yourself, here are 10 of the best tools you need to consider:
1. Monday(dot)com:
If you're looking for a content marketing software tool that can help you with project management, look no further than monday.com. With monday.com, you can easily create and manage content calendars, track project progress, and collaborate with your team members. Moreover, this platform allows you to integrate with other software tools such as Google Drive, Dropbox, and Slack.
2. Hootsuite Insights:
Hootsuite Insights is a content marketing tool that allows you to research, monitor, and optimize your content strategy. It provides insights into the performance of your content, including what's working and what's not. Moreover, this tool offers a wide range of advanced features like content recommendations, social media listening, and influencer outreach.
3. HubSpot:
HubSpot is an inbound marketing and sales tool that aids organizations attract visitors, convert leads, and close customers. It offers a suite of tools for content marketing, including a blog tool, social media management, SEO, and lead capture forms. Moreover, HubSpot offers various useful features, such as A/B testing, email marketing, and analytics. All these tools and features make HubSpot an excellent choice for content marketing.
4. Semrush:
This all-in-one marketing toolkit helps content marketers research, create, publish, and measure their content. It provides insights into what topics to write about, what keywords to use, and where your content is most likely to be seen by potential customers. Moreover, if you're also managing SEO, Semrush can help you track your progress and improve your ranking.
5. Outgrow:
If you're looking for a way to create interactive content, look no further than Outgrow. With this tool, you can easily create quizzes, calculators, and chatbots to help engage your audience. Not only is Outgrow easy to use, but it's also affordable, starting at just $29/month. Plus, it integrates with a number of popular platforms like Mailchimp, Marketo, and HubSpot.
6. Mediafly:
Mediafly helps you turn your content into engaging visual experiences. With Mediafly, you can easily create and share stunning infographics, reports, presentations, and other visual content. This is an ideal tool for those who're more into visuals and want to make their content more engaging.
7. Kapost:
Kapost is a content marketing platform that helps you manage your content from start to finish. It's ideal for content marketers who need help with planning, creating, publishing, and measuring their content. In addition, this tool simplifies the challenge of content marketing by integrating with your other marketing tools, such as Salesforce and Marketo. Along with integration, content marketers can also take advantage of Kapost's content calendar, which makes it easy to plan and publish content on a regular basis.
8. StoryChief:
This content marketing tool helps you plan, create, publish, and optimize your content. It also allows you to collaborate with other team members, and track your content performance. Moreover, StoryChief provides content templates and a content calendar to help you stay organized and on track. It's an excellent tool for people looking for an all-in-one content marketing solution.
9. Percolate:
Percolate is a content marketing software platform that helps you manage your ideas, content, and team. It has an editorial calendar that lets you plan and publish your content and a social media management tool to help you amplify your reach. Percolate also has a built-in analytics tool to measure your content performance. This advanced tool is perfect for those who want to streamline their content marketing process.
10. Buffer:
Buffer is a social media management tool that lets you share your content on multiple social media platforms with just a few clicks. It also provides detailed analytics so you can see which content is performing well and make necessary changes. Moreover, Buffer also allows you to schedule your content in advance, so you can focus on other tasks.
Wrapping up!
These are the top 10 software tools that you can use for content marketing. Moreover, you can also opt for content marketing packages as professionals use these tools to boost overall content marketing. Professional content marketing service packages can save you time and money and let your business have a competitive edge over others.